June 07, 2021
NEW! Say Hello to Japandi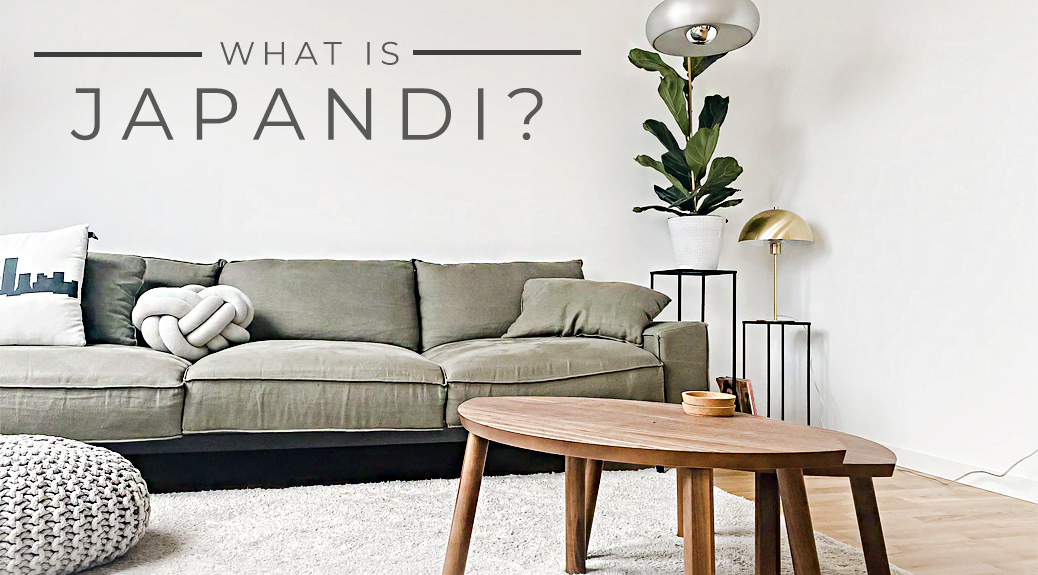 Japandi has been sweeping 2021 with its organic materials and minimal design. Its unusual blend of Asian and Nordic design traits work together to create the perfect, laid-back style that has everyone falling in love. Although Japandi is a recent trend, the hybrid design originated over 200 years ago when Danish designers traveled to Japan. It was then discovered that each culture shares similar design elements, making the union so seamlessly simple.
What is Japandi Design?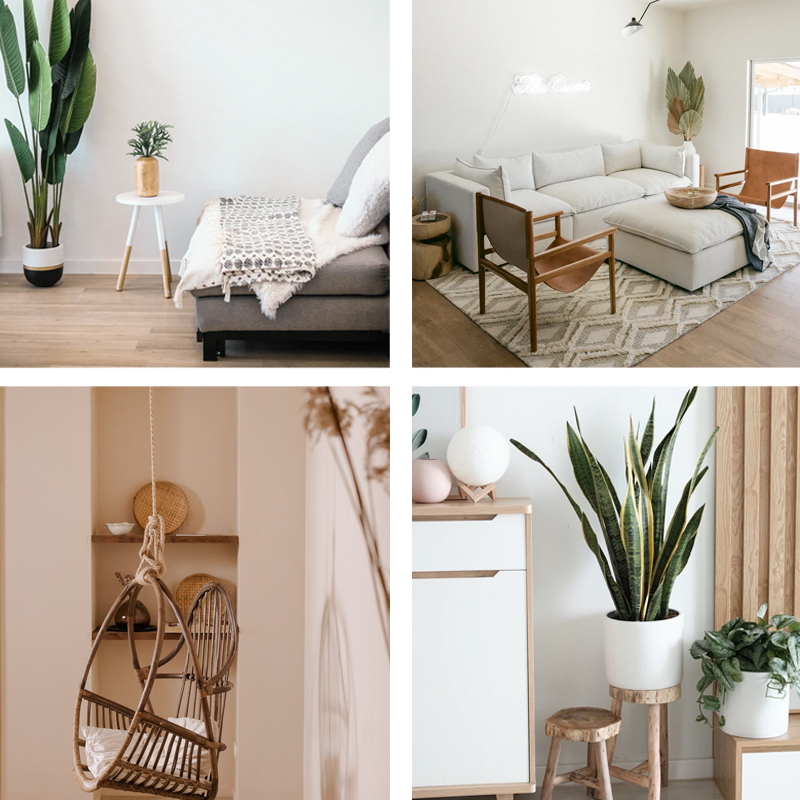 It's the combination of Scandinavian and Japanese Rustic/Minimalism, hence the name "Japandi" (Japan+Scandi=Japandi). It uses form and function with light and airy colors for a clean and open home while flaunting symmetry, balance, and harmony to create an earthy yet modern look.
Similar to Scandinavian, this design style loves to take advantage of open space by pairing different dimensional visuals, such as low-profile furniture with high accent tables or elongated décor. It uses neutral colors to build a sense of contentment within a space, so you feel Zen all day and all night.
Elements:
Organic materials with rustic texture
Minimalism Designs
Earthy Tones
Geometric Art
Greenery and Nature
How to Decorate in Japandi?
Choose Warm Colors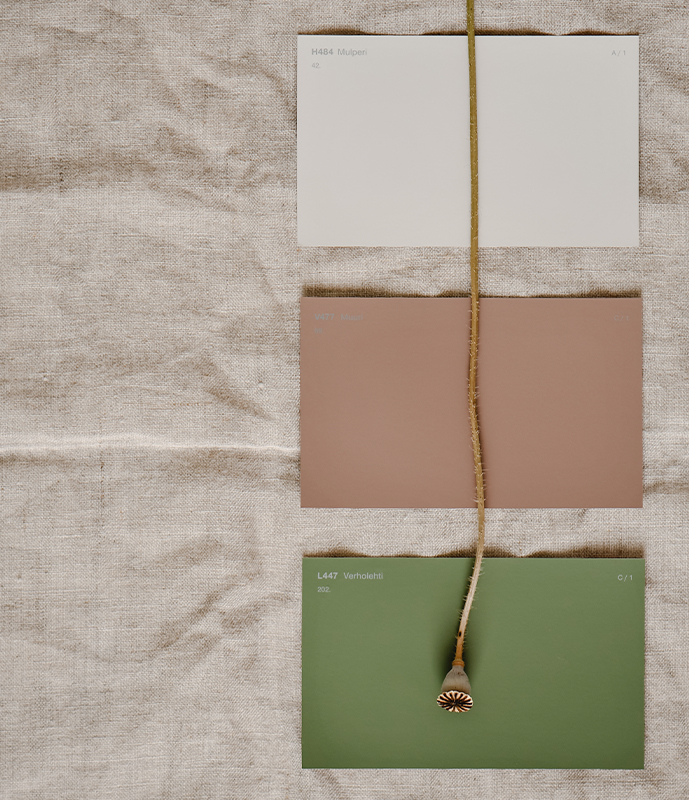 Starting with the basics, choosing the right color palette is the first step to achieving the right Japandi vibes. Rather than using cool colors found in Scandinavian design, infuse your space with warmer tones, such as soft whites and muted browns. Then, accentuate your base colors with contrasting pieces of furniture and accessories.
Incorporate Texture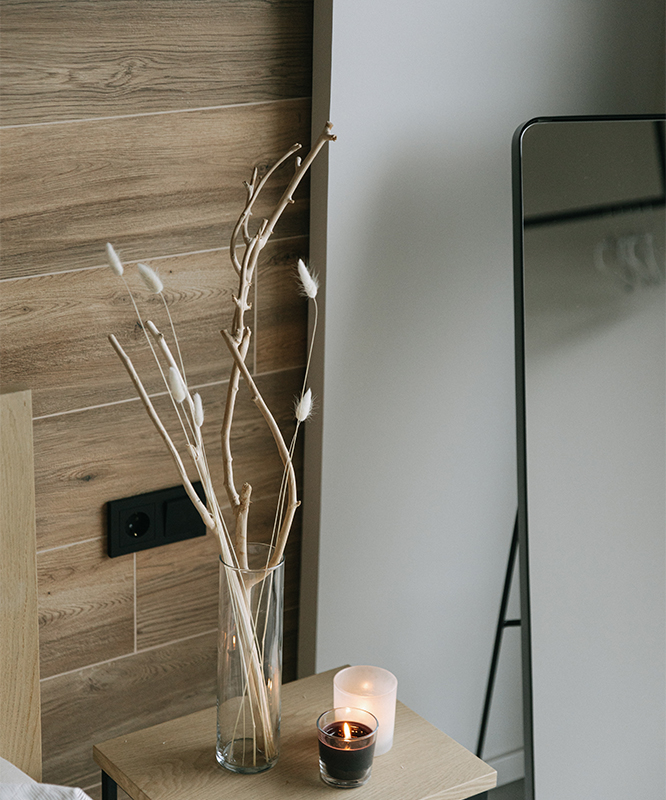 Wood is the primary accessory for the Japandi style, but instead of showcasing it in decor, many designers love to use it as backdrops in larger scale rooms. Unfinished woods like wood paneling, wood beams, or bamboo bring the feeling of outdoor living and nature into your space, plus serve as great contrasting elements to your softer color palette.
Embrace Open Functionality
is
$449.00
, was
SRP: $599.00
You save: $150.00
is
$179.00
, was
SRP: $239.00
You save: $60.00
Minimalism is key to achieving Japandi. It uses empty space to its advantage by flaunting an open and airy concept and focusing on using slender yet functional furniture, such as backless bookcases and open coffee tables. As opposed to Scandinavian, this style channels crafted furniture for an overall timeless look.
Mood board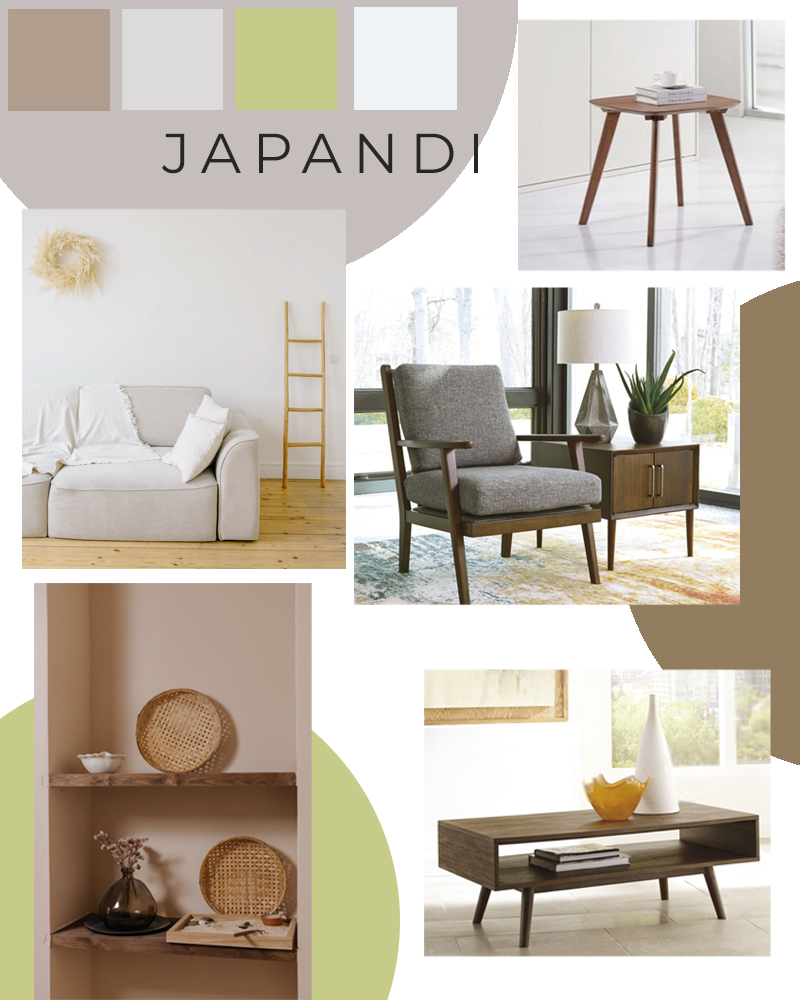 Products featured in mood board:
Ashley Zardoni Accent Chair
Ashley Kisper Coffee Table
Emerald Home Furniture Simplicity End Table
Share Your Style!
When it comes to furnishing your home, it's nothing but personal. Post a photo of your space on Instagram or Facebook of your new Homemakers finds for a chance to win our monthly giveaway! Tag @ShopHomemakers and use the #HomeSweetHomemakers to be entered!