August 01, 2023
Build an Itinerary at the Iowa State Fair
The Iowa State Fair (ISF) is one of the best things about an Iowan summer. We put together a list of what you should do at the State Fair. If you're looking for an added challenge, head over to our Instagram and find our Bingo card. When you get a bingo upload your card and mark off your bingo. We'd love to see you enjoying the fair!
Butter Cow
Something unique to the ISF is the butter cow. The exhibit changes every year, but the sentiment is the same. The tradition started in 1911. The current sculptor, Sarah Pratt has been sculpting since 2006 at the ISF. She has made some fantastic pieces including a John Deere tractor, anniversaries of popular movies including Field of Dreams, Snow White and the Seven Dwarfs, and many more.
This year the iconic butter cow will also have some iconic Iowa athletes – Jack Trice, Kurt Warner and Caitlin Clark. What could be butter than that? To learn more, check out the Iowa State Fair's website.
Location: H16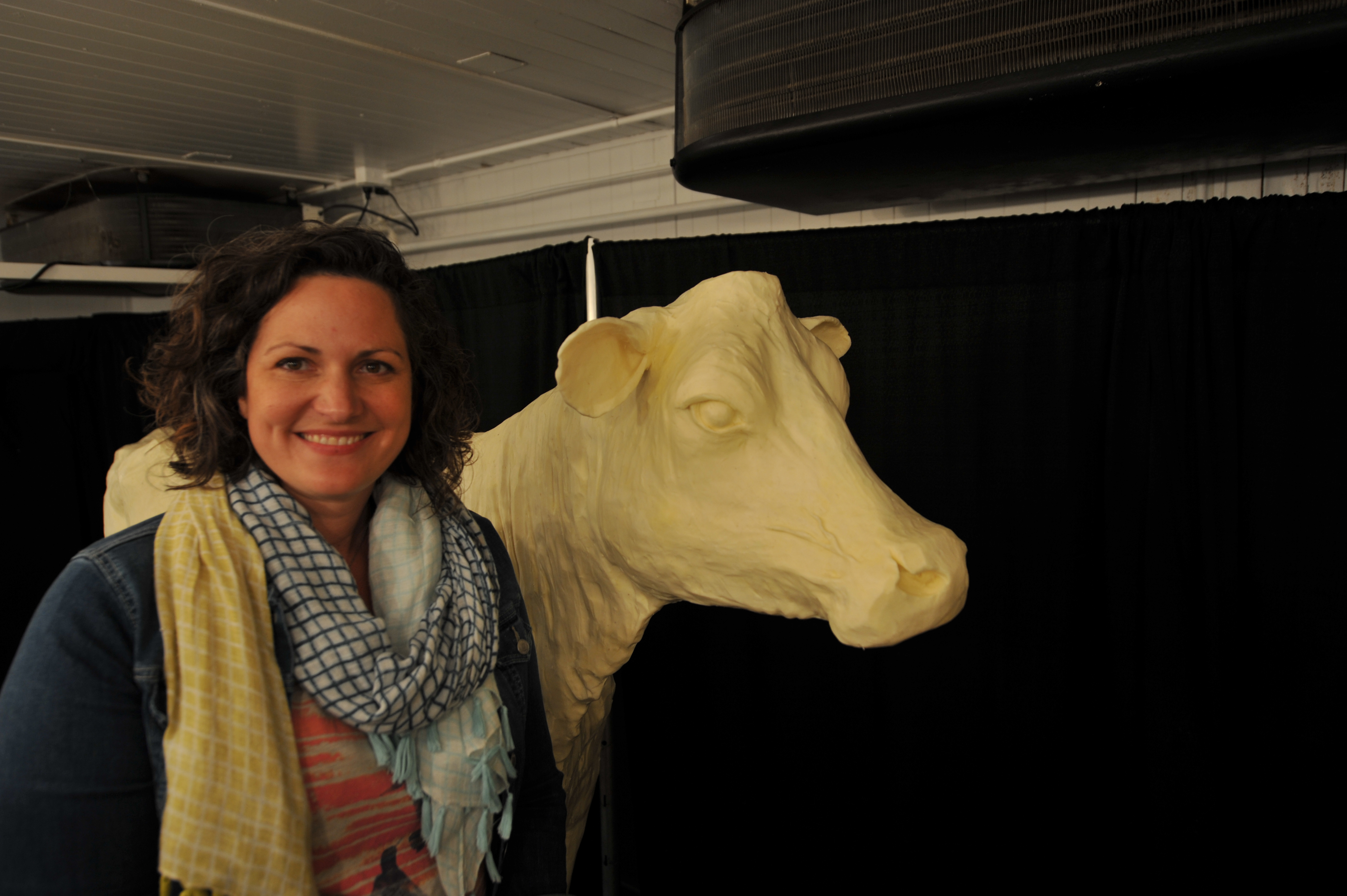 Grandstand
The Grandstand is an iconic building on the Grand Concourse. This building houses many things throughout the 11 days, but what's underneath the grandstand is also cool. Vendors upon vendors line up underneath and sell their products. It can be a great place to get out of the sun and support some local vendors.
At night there are amazing concerts by your favorite artists. Check out the line-up.
Location: F10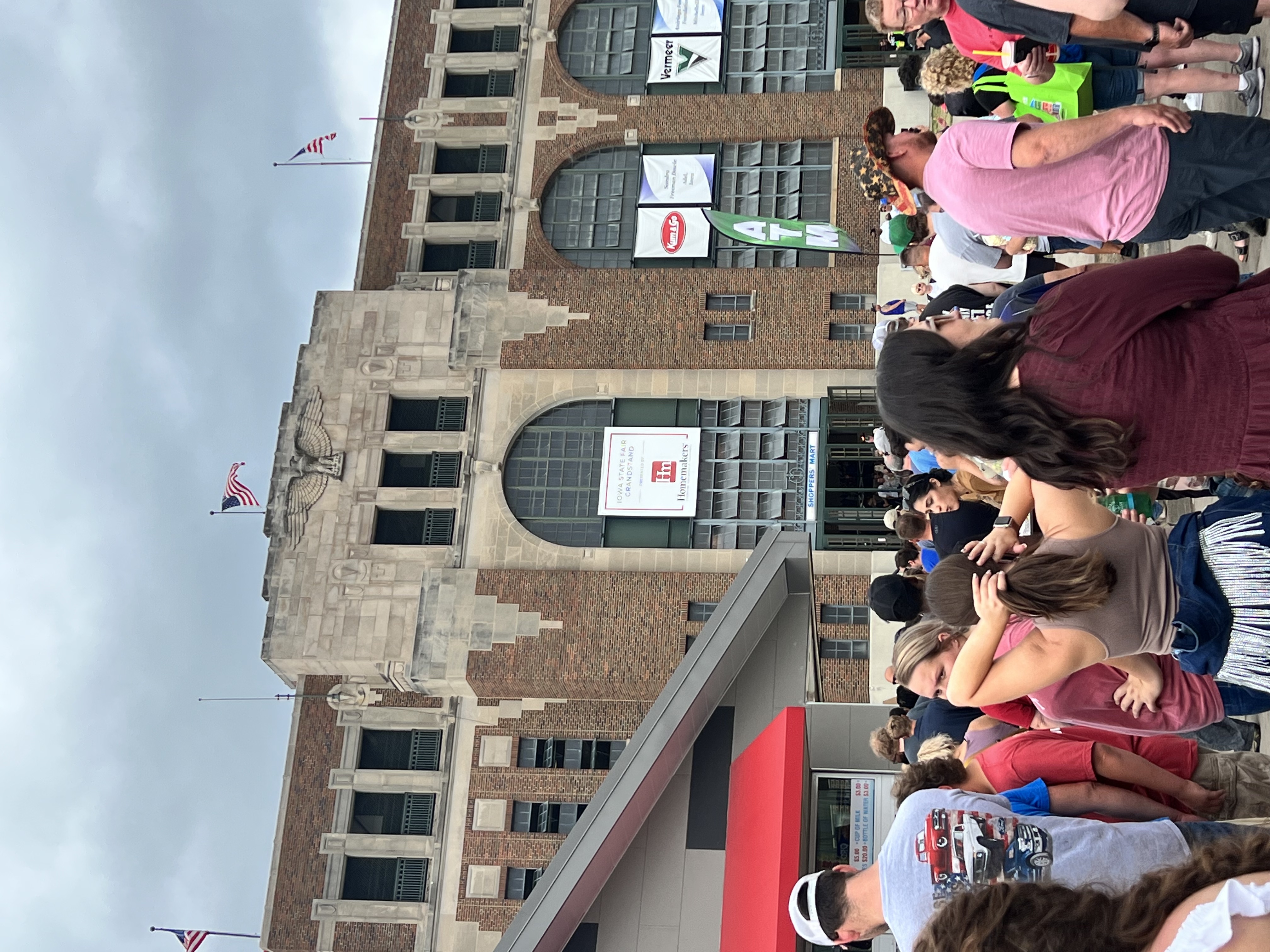 Food
We really appreciate our food here in Iowa. We have the typical state fair staples – corn dogs, cotton candy, etc. At the fair, there is always new things to try. This year you'll have to try the Grinder Ball (at Bacon Box), Iowa Twinkle (at Whatcha Smokin' BBQ & Brew), Deep-Fried Bacon Brisket Mac-n-Cheese Grilled Cheese (at What's Your Cheez) and so much more! Check out every food vendor.
Location: All over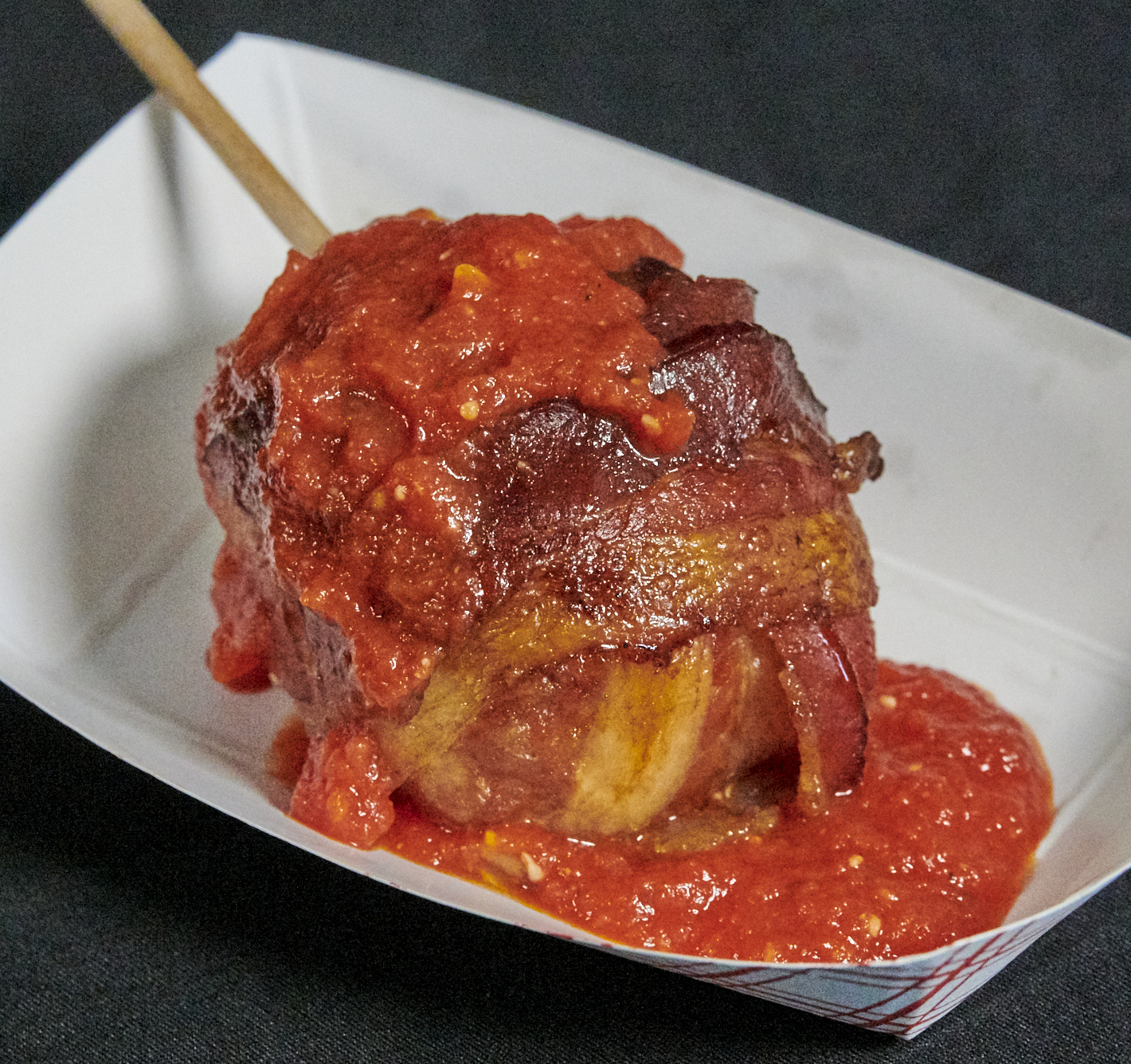 Grinder Ball at Bacon Box
Livestock
For a classic fair visit, you must see all the animals. Check out the animals on the south side of the fair that are getting ready to be shown by 4-H students. Or head over to the Little Hands on the Farm and see some baby animals.
Location: M/N 6-21 & F17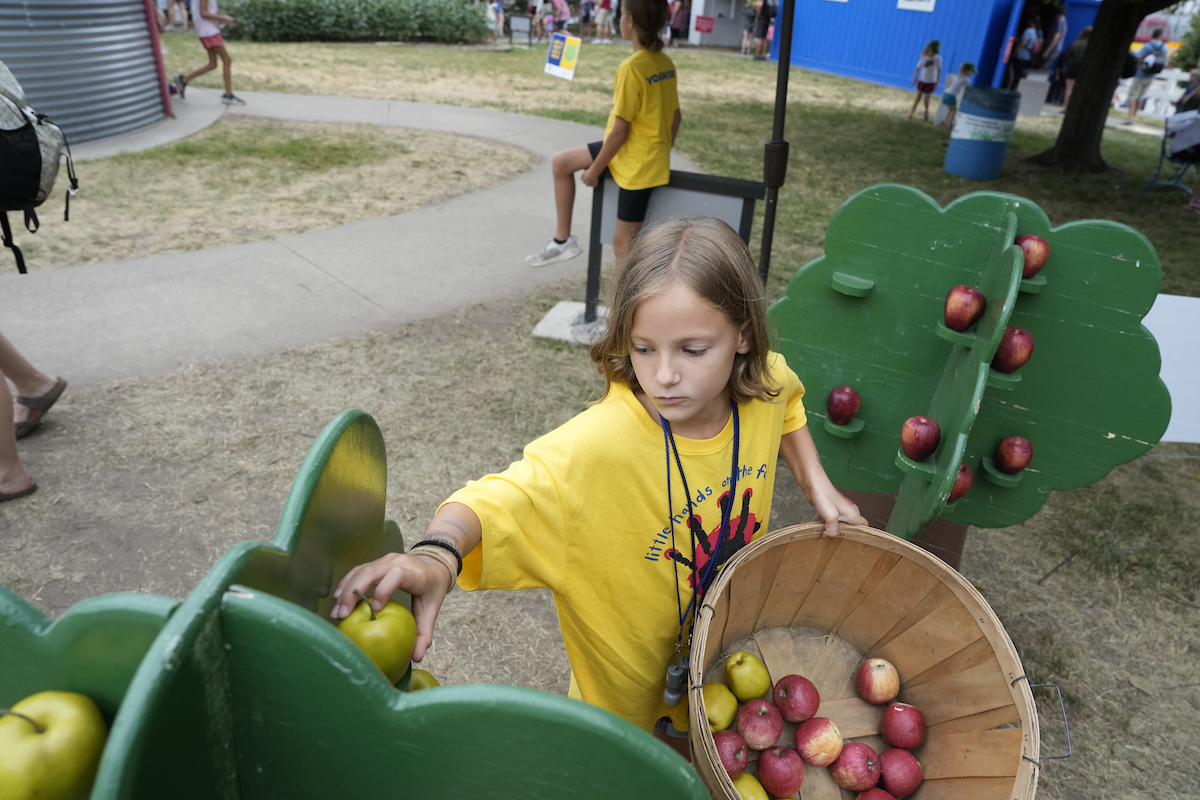 Homemakers Booth at the Varied Industries Building
Make sure to cool off in the Varied Industries Building. While you are there, check out our booth at #465! Our sales team will be there to talk about everything we have to offer. We have plenty in store for the fair, from giveaways to special offers, visit us online and at the fair to join the fun!
Location: H8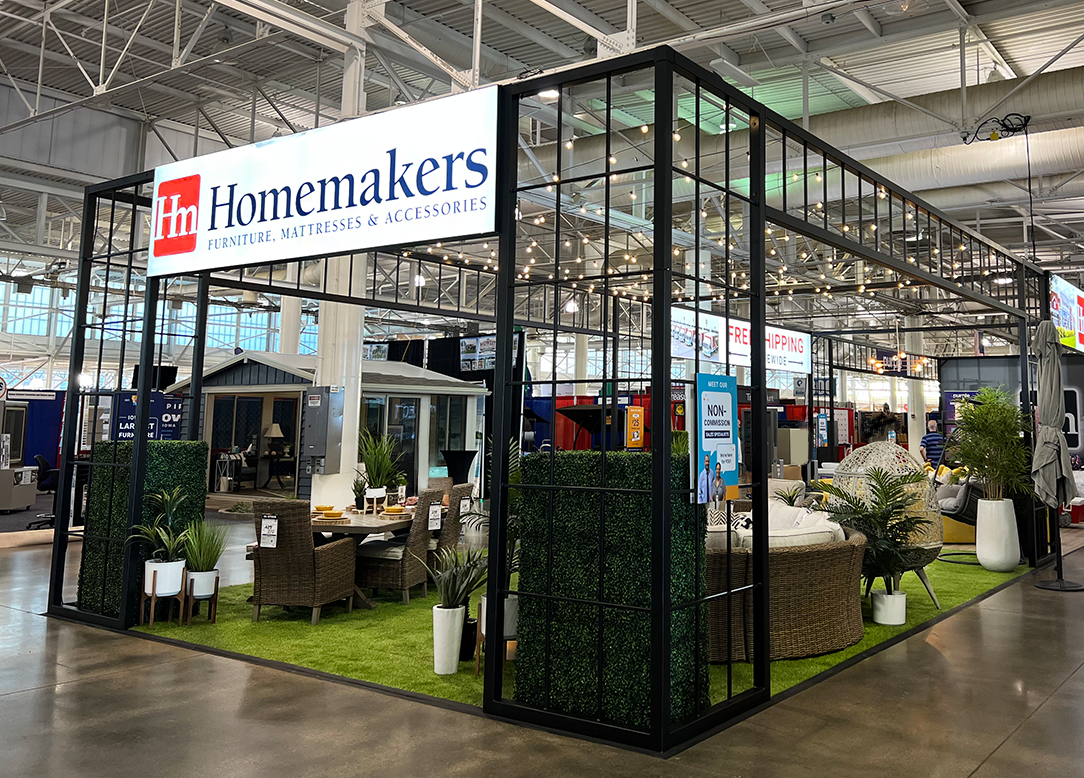 Our 2022 Iowa State Fair booth
Whatever you are planning to do at the Iowa State Fair, we hope you enjoy your trip. Make sure to tag @shophomemakers in your posts and find us in the Varied Industries Building!
Looking for some of the locations we mentioned? Check out our map.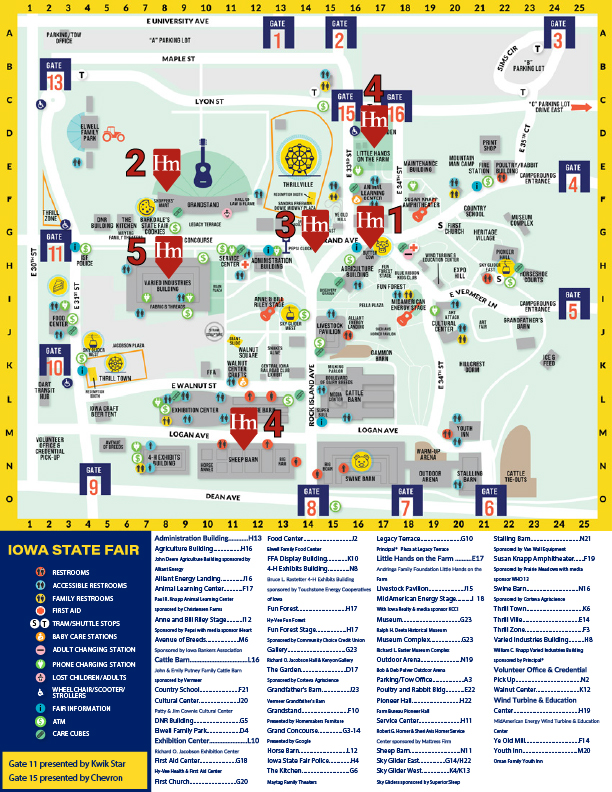 For an added challenge to your visit try our Iowa State Fair Bingo! Download the image and when you get a bingo add it to your instagram story. Make sure to tag us (@shophomemakers). We'd love to see your Iowa State Fair adventure!