November 02, 2022
Homemakers Donates $10,000 to Breast Cancer Research Foundation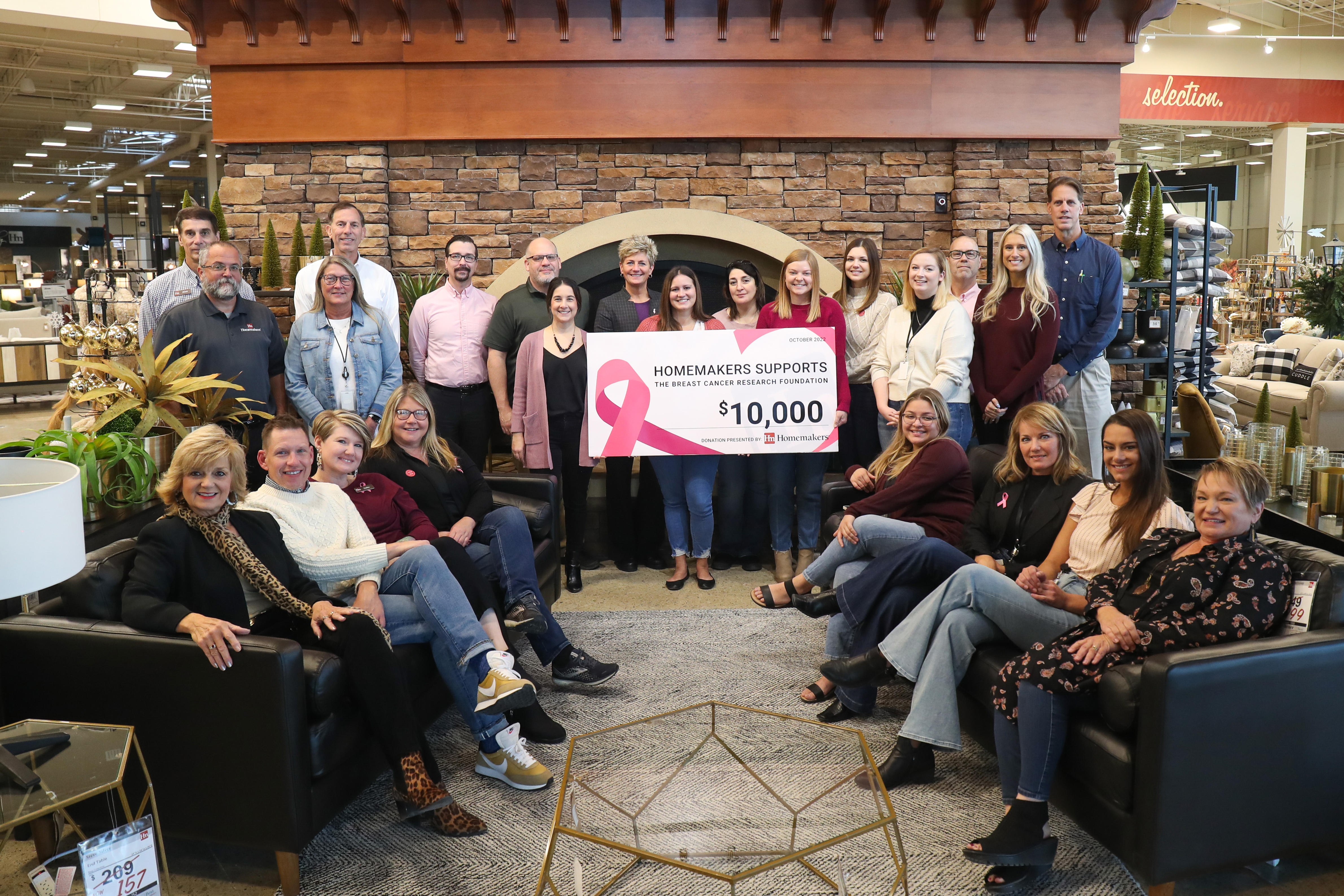 Urbandale, IA – Homemakers Furniture donated $10,000 to the Breast Cancer Research Foundation in recognition of Breast Cancer Awareness Month. They pledged a portion of each sale made from October 13 to November 2 to this cause.
"Helping in the fight against breast cancer is extremely important to us," said third generation Merschman family member, Kelsey. "Being able to give back and support the Breast Cancer Research Foundation in their efforts for another year is something we all feel passionate about."
The Breast Cancer Research Foundation is a non-profit organization dedicated to ending breast cancer by advancing the world's most promising research. Providing critical funding for research worldwide, they have made advances in tumor biology, genetics, prevention, treatment, metastasis, and survivorship. Founded in 1993, the organization has raised over a billion dollars to carry out its mission and is the highest-rated breast cancer charity in the U.S.
This year marks the fourth annual contribution Homemakers has given to the Breast Cancer Research Foundation. The money donated will go towards improving care and conducting research on breast cancer to improve and transform the lives of those affected.
"Homemakers always looks to empower women through partnerships, events, and donations," said Merschman. "We are appreciative of our customers that support our endeavors to raise money for this cause and we're proud to give to such an important foundation."
In addition to this annual fundraiser for the Breast Cancer Research Foundation, Homemakers supports women in the community by sponsoring the annual Remarkable Women event, regularly partnering with Girl Scouts of Greater Iowa, and employing over 140 women.