August 13, 2021
Homemakers @ the Iowa State Fair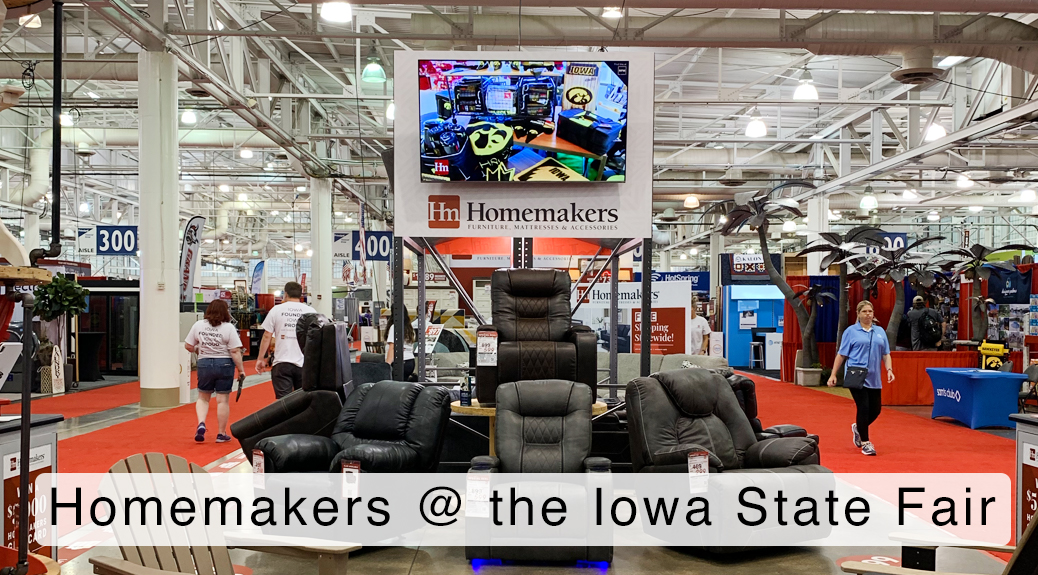 We hope you're as excited for the 2021 Iowa State Fair as we are – it's going to be a big one! If you haven't heard, Homemakers is this year's Iowa State Fair Grandstand sponsor. What does that mean for you? Lots of chances to win prizes, giveaways, and score huge discounts on some of our top-selling pieces at this year's Fair!
Why We're a Sponsor
Homemakers was founded in 1974 in St. Paul, Iowa, before later moving to the Des Moines area. As an Iowa founded business with almost 50 years of legacy, we're proud to be the largest furniture store in the state. Sponsoring the Iowa State Fair is our opportunity to give back to the communities and the state that have supported our business for so long.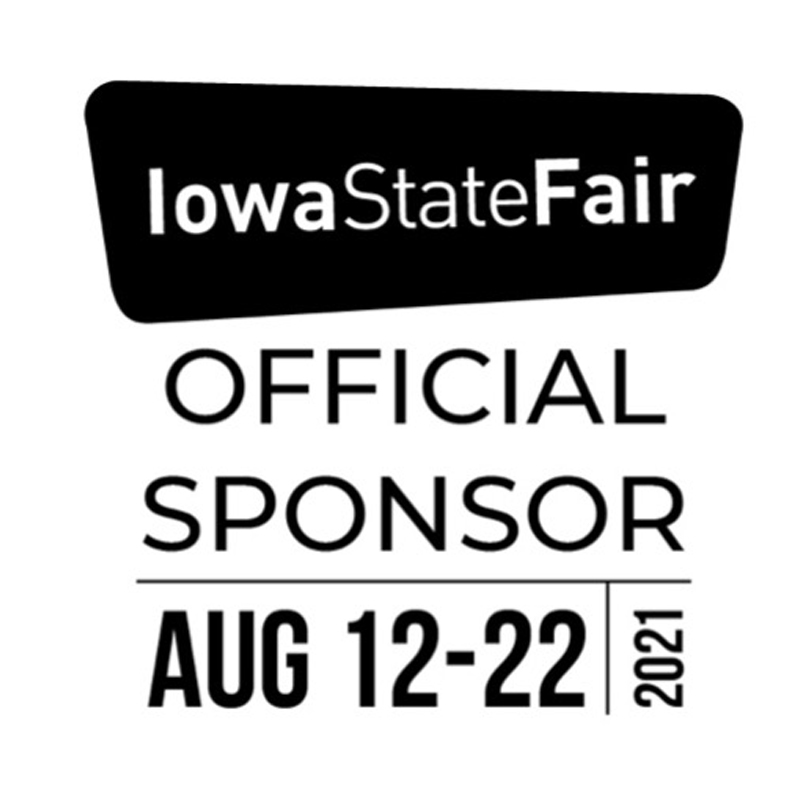 We were all disappointed to see the Fair cancelled in 2020, which makes us even more excited to be a part of its triumphant return this year!
William C. Knapp Varied Industries Building Booth
Come see us at booth #465 in the William C. Knapp Varied Industries Building! With the second largest booth in the building, there's plenty to check out. Shop trending products, enter to win big prizes, and score freebies!
Behind-the-Scenes Look
Setting up a booth at the Fair is a lot of work – especially when you have large furniture to haul! Our team started the prep work months ago. See behind-the-scenes of our Fair booth!
Waiting to figure out the ideal setup until the Fair arrives would be a recipe for disaster, so our team created a mock booth in one of our warehouses to make sure we get it right. First, they measured out the dimensions of the booth space, including the height of the walls and signage.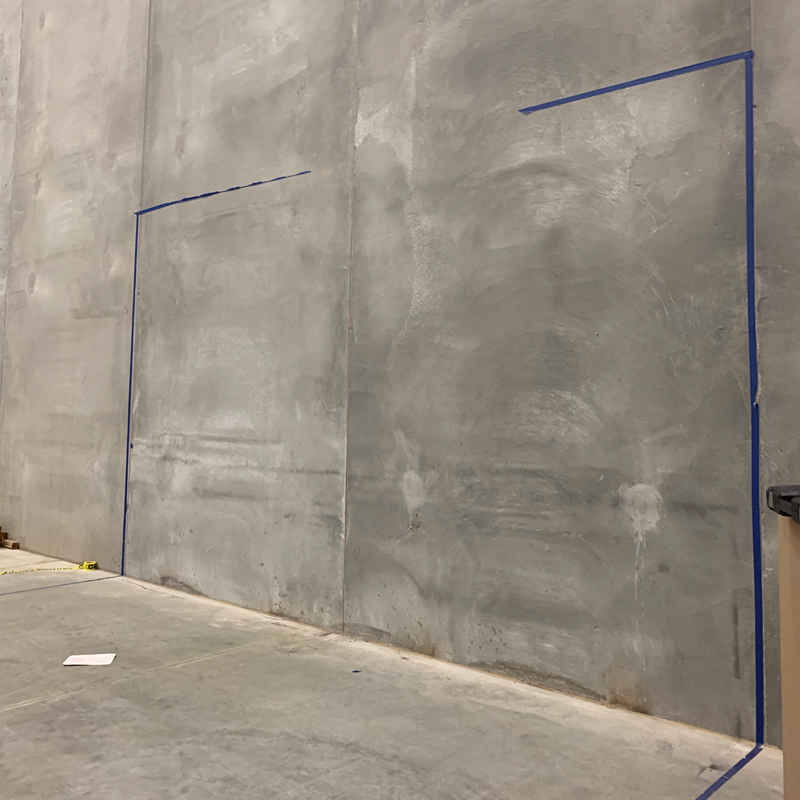 Then, it was time to start laying out all the furniture we want to put on display. Figuring out the ideal setup is a long process, but worth the work to ensure the best presentation, come Fair time!
After that, it was time to get on the road and transport everything over to the Fair! A special shout out to our incredible warehouse team that makes this all possible.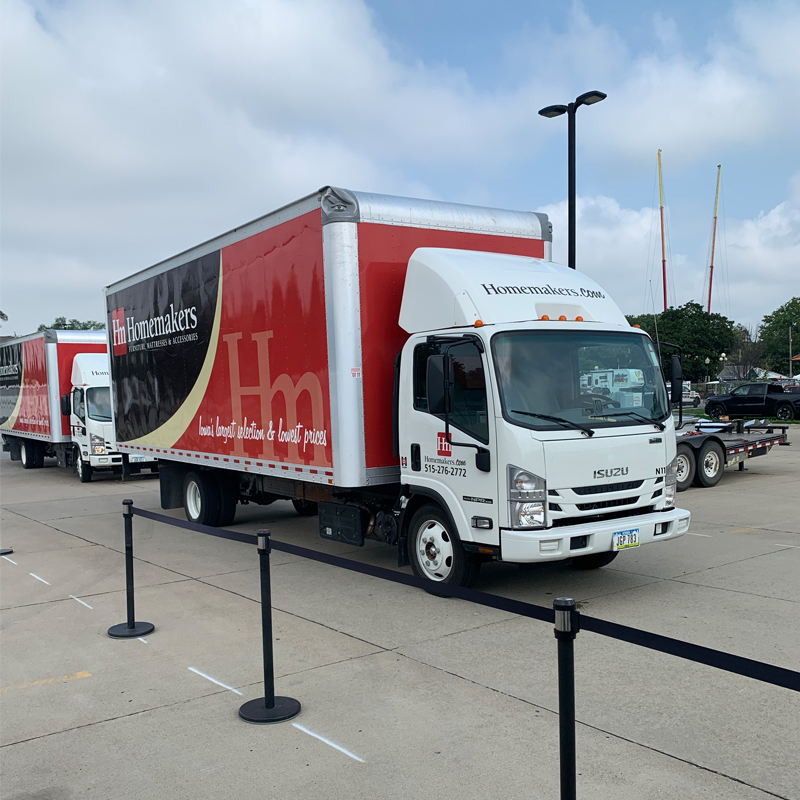 With the furniture in place, our booth practically looks like a miniature version of our showroom floor!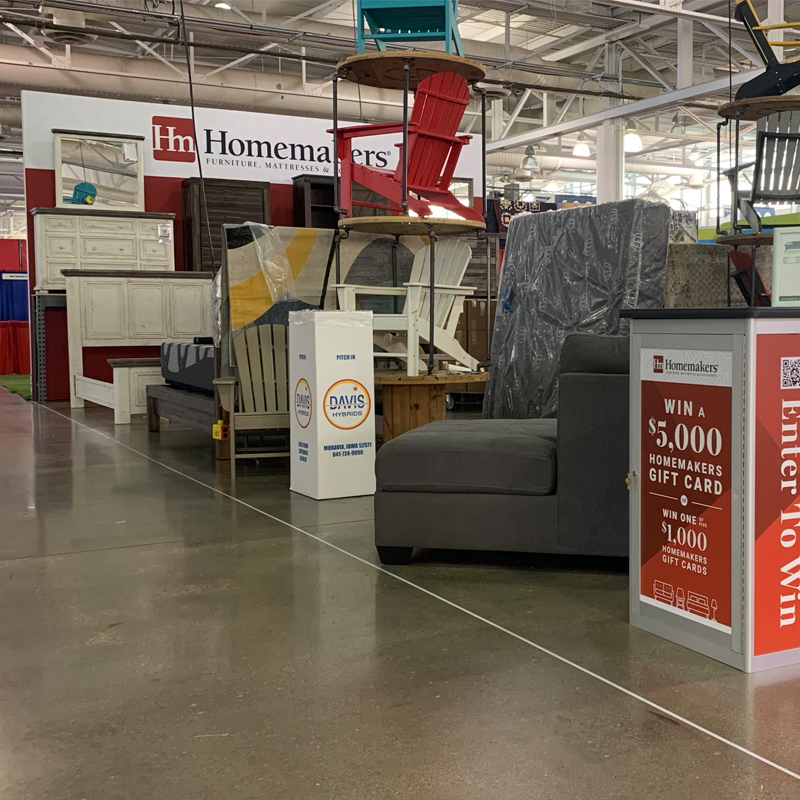 Win Homemakers Gift Cards
Win a shopping spree on us! Exclusively at our Iowa State Fair booth, you can enter to win a $5,000 Homemakers gift card or one of five $1,000 Homemakers gift cards. That's sure to give you a huge start on upgrading your space.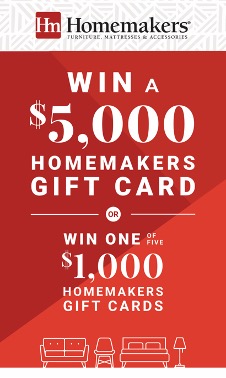 Free Coasters!
When you stop by our booth, you're guaranteed to walk away with something! We're giving everyone a FREE coaster for stopping by. What happens when you scan the QR code? Stop by and find out!
Shop Homemakers @ the Fair!
If you're visiting Des Moines from out of town, this is the perfect opportunity to shop Homemakers without having to make a special trip! We're bringing out many of our top-selling and trending products to browse, try out, and purchase right at the fairgrounds! With free statewide shipping on order over $499 and same-day pickup from our Urbandale store, you can shop our in-stock items while you're at the Fair and get them into your home quickly!
Our non-commission sales team will be there to help guide you, answer any questions you have, and provide the same great service you get in-store.
Iowa State Fair Grandstand Sponsorship
This year's Iowa State Fair Grandstand Concert Series is presented by Homemakers Furniture! With about 15,000 seats (plus standing room only) available for each show, these are some of the biggest and best events the Fair has to offer.

Lineup
You won't want to miss all the incredible bands and artists in the lineup this year:
Casting Crowns
Blake Shelton
Sam Hunt
Boyz II Men
Cole Swindell and Dustin Lynch
The Beach Boys
Styx
Chris Stapleton
Five Finger Death Punch
Dan + Shay
The Doobie Brothers
For more information and to purchase tickets, visit:
www.iowastatefair.org/entertainment/grandstand

VIP Vehicle
For an unforgettable concert experience, the VIP vehicle is where it's at! We've decked it's interior out with some of our favorite décor and accessories for a super cozy experience. Plus, we've created an entire outdoor setup complete with Homemakers Adirondack chairs.
If you score VIP tickets to one of this year's Grandstand concerts, you're in for a treat!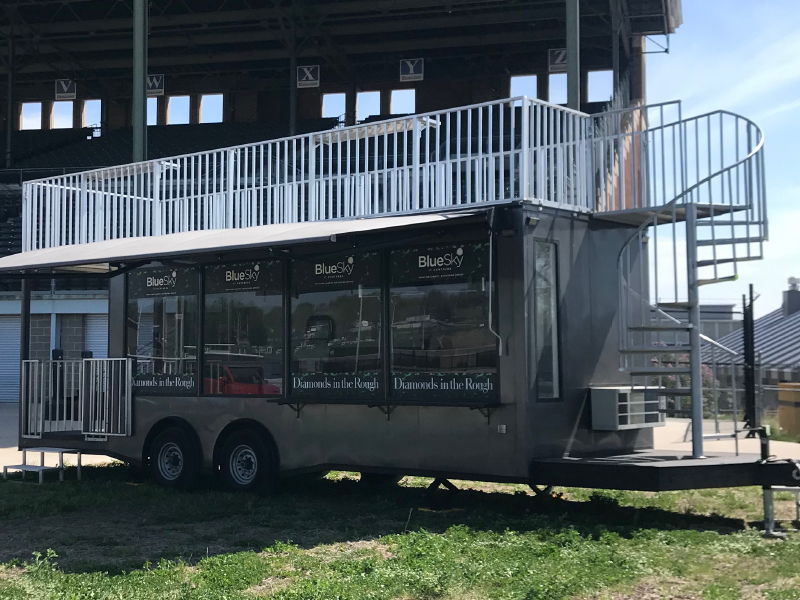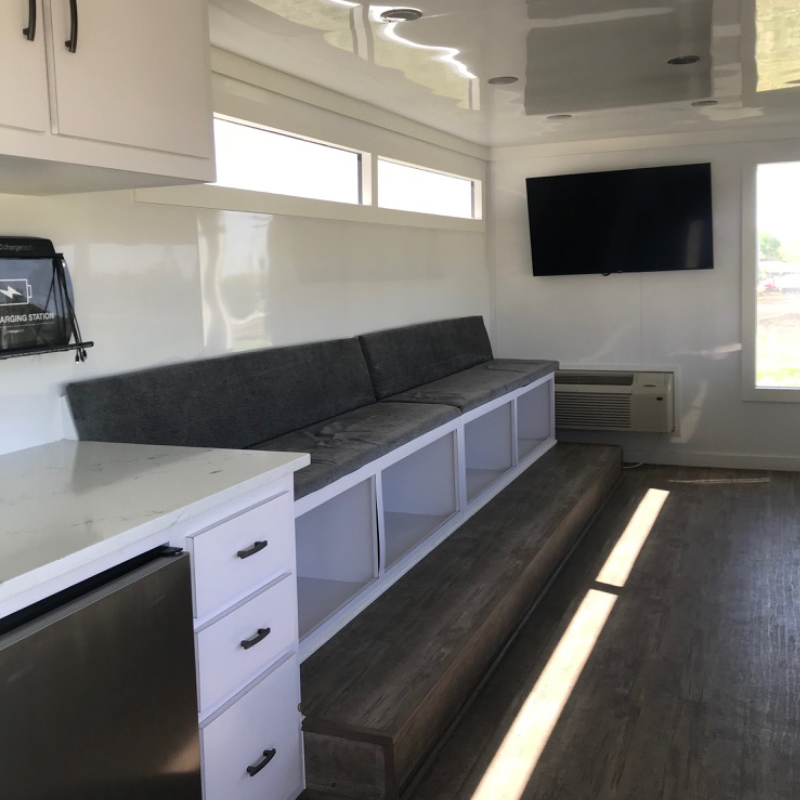 Whether you go to the Fair for all the amazing food, the Grandstand concerts, or the numerous attractions available, be sure to stop by Homemakers booth #465 this year! A quick stop could mean finding the perfect new piece to make your house a home.