July 06, 2022
Homemakers Hosts Event to Flip the Switch on Solar Panel Array
Urbandale, IA – Homemakers Furniture held an event called Flip the Switch on May 19 to celebrate the activation of their new solar panel system. It is one of the largest private solar arrays in Iowa, and was completed by 1 Source Solar from Ankeny, IA.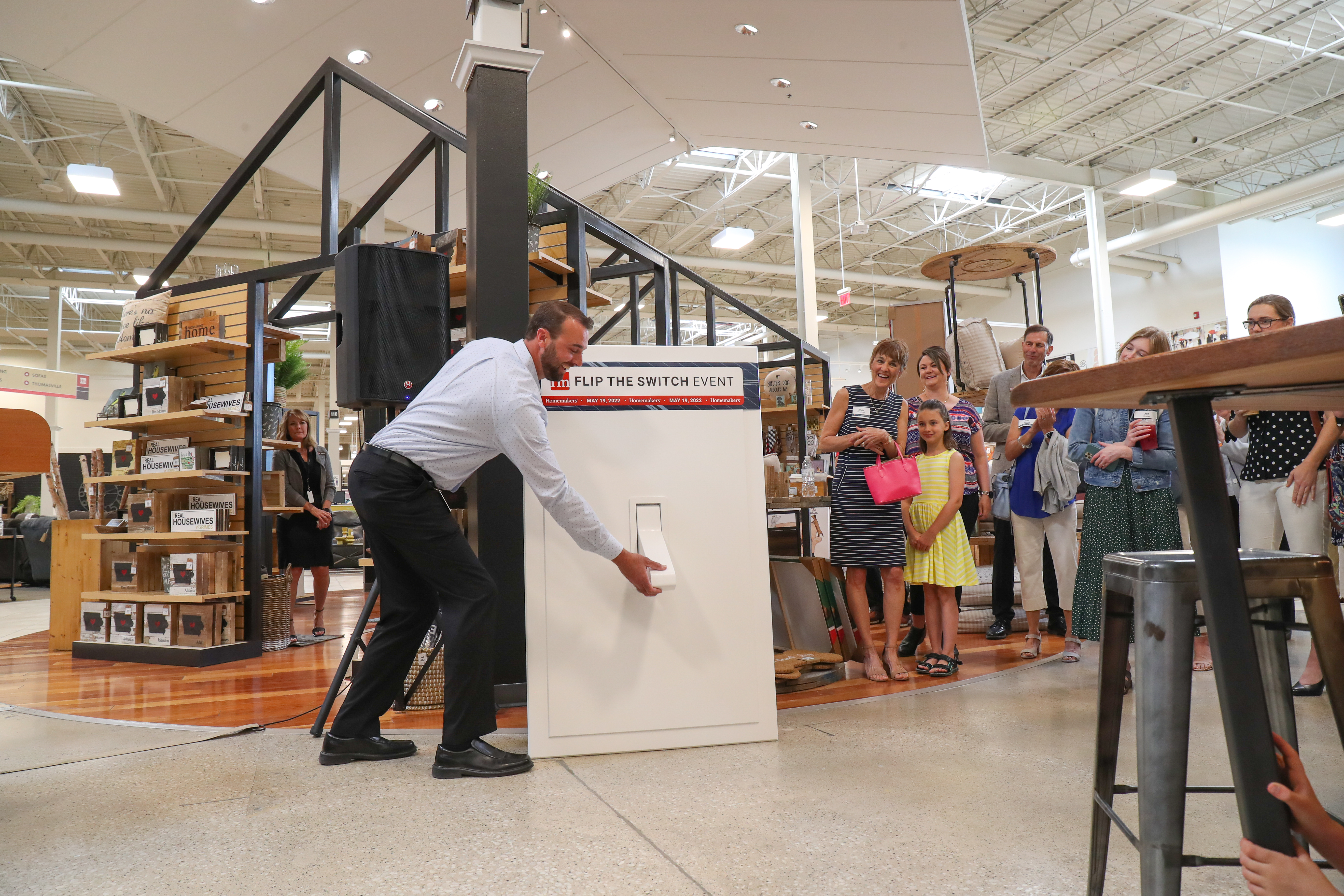 "This solar array is important to Homemakers, as it's a long-term investment in our facility that will pay us back multiple times over," Homemakers Assistant Vice President, Jason Merschman said. "It helps us be as sustainable as possible, which is one of our constant goals."
The solar panels cover over 250,000 square feet of space and are installed on the upper and lower levels of Homemakers' 215,000 square foot showroom roof, as well as part of the warehouse roof. It is made of 2,988 bi-facial panels, which will produce approximately 44% of Homemakers' annual energy needs.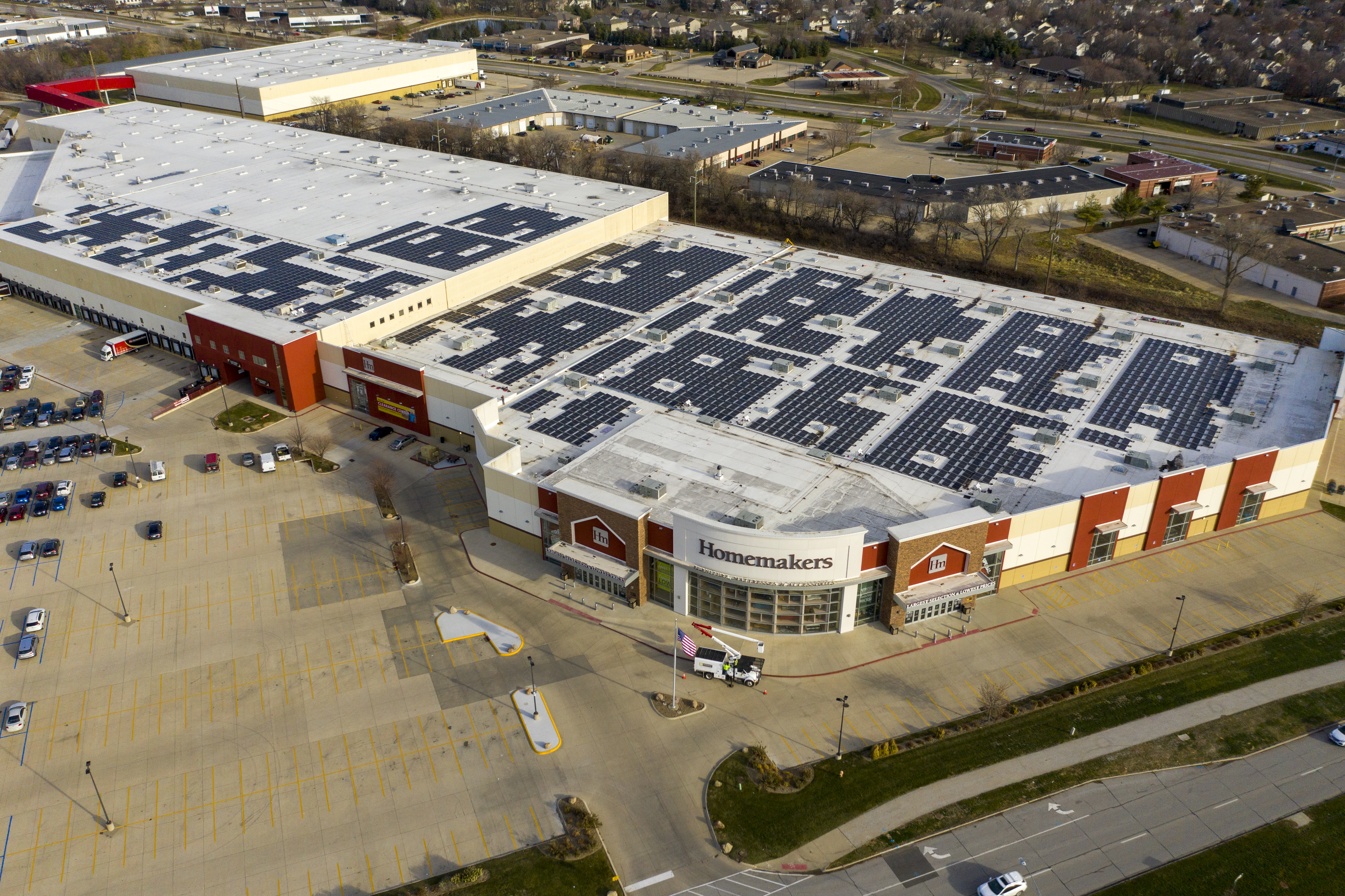 The light reflecting off Homemakers' white roof maximizes the solar panels' power potential. These Tier 1-rated panels have also been engineered and tested to withstand harsh weather, including heavy wind, rain, and hail.
"Homemakers is a strong, stable company that will be at this location for decades to come and with the solar array on the roof, it will help us make clean, sustainable power for many years. This Flip the Switch event is the kickoff of our latest investment into the future of our business," said Merschman.