March 01, 2021
5 Insta-worthy Home Photography Tips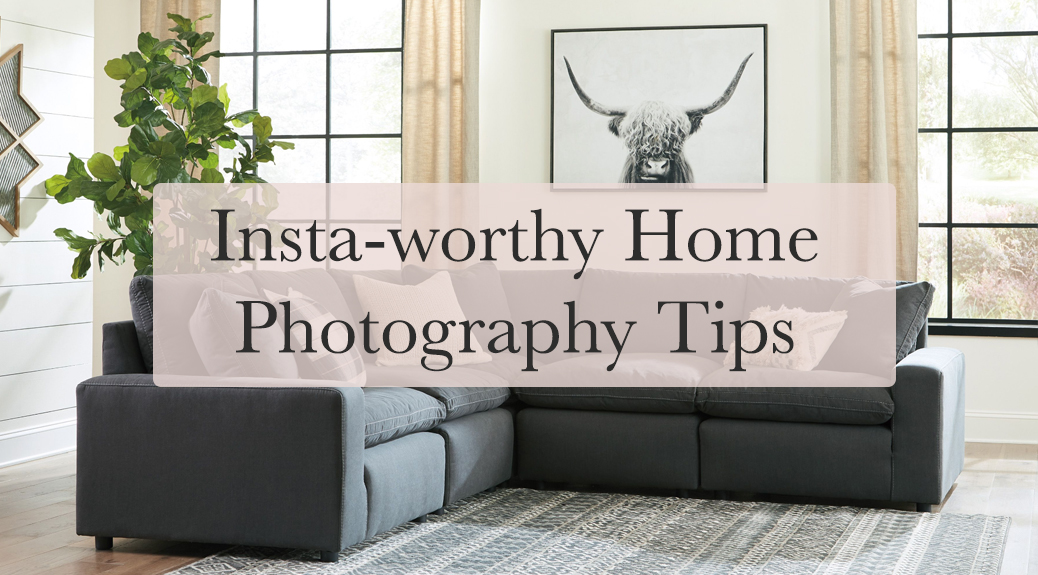 Want to know how to shoot and edit Instagram-worthy photos of your home? With the technology we have now, you don't need a whole studio set-up just to shoot professional photos. Instead, discover simple photography tips like low angles, natural lighting, and more! No 5-star setup, advanced skills, or professional photographer needed. Learn how to photograph your home with these five simple tips and tricks!
5 Interior Design Photography Tips
1. Know Your Lighting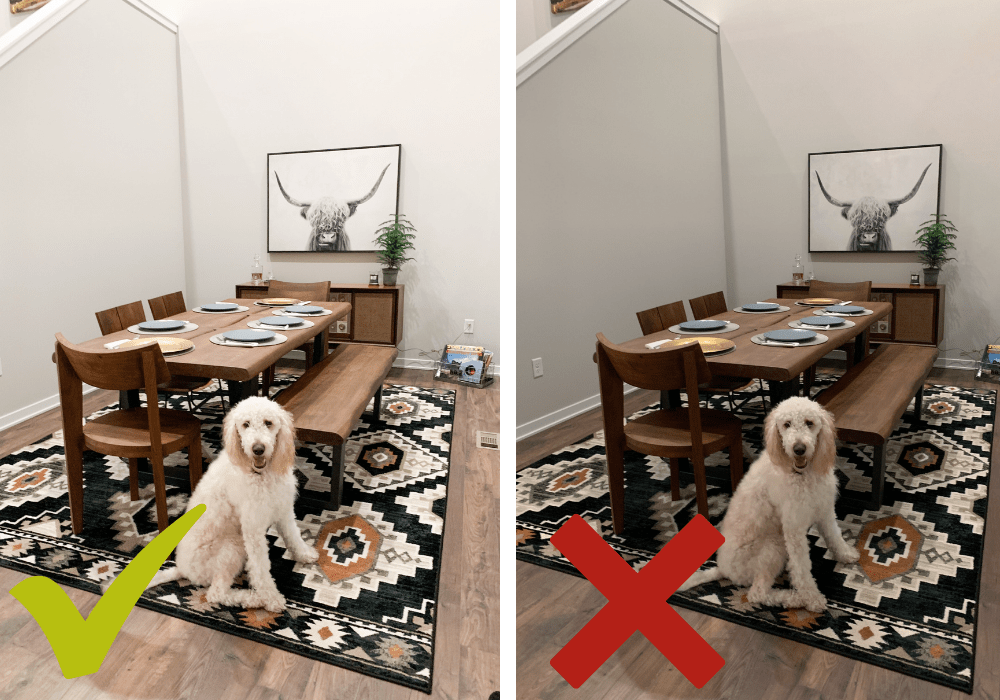 Products Featured: Ashley Pancho Wall Art
Natural Lighting
Finding the perfect lighting can be tricky when you haven't got the lighting full setup. However, natural lighting is a great photography tip that can capture so many amazing things that studio lighting can't. The best time to shoot with natural lighting are during soft daylight hours, bright days with partial cloud cover, or when using a sheer curtain to tone down harsh lights. Rather than using harsh studio lights that can make your photo look cold and boring, natural lighting easily captures colors in their true form!
Editing
When you're struggling to get good lighting in your photos, editing them might be your only option. Brightening your photo's exposure is a simple way to instantly improve an image and help it look light, airy, and Instagram-worthy. If you weren't able to capture your room in natural lighting, color correct to remove yellow or blue hues or any harsh shadows.

2. Avoid Negative Space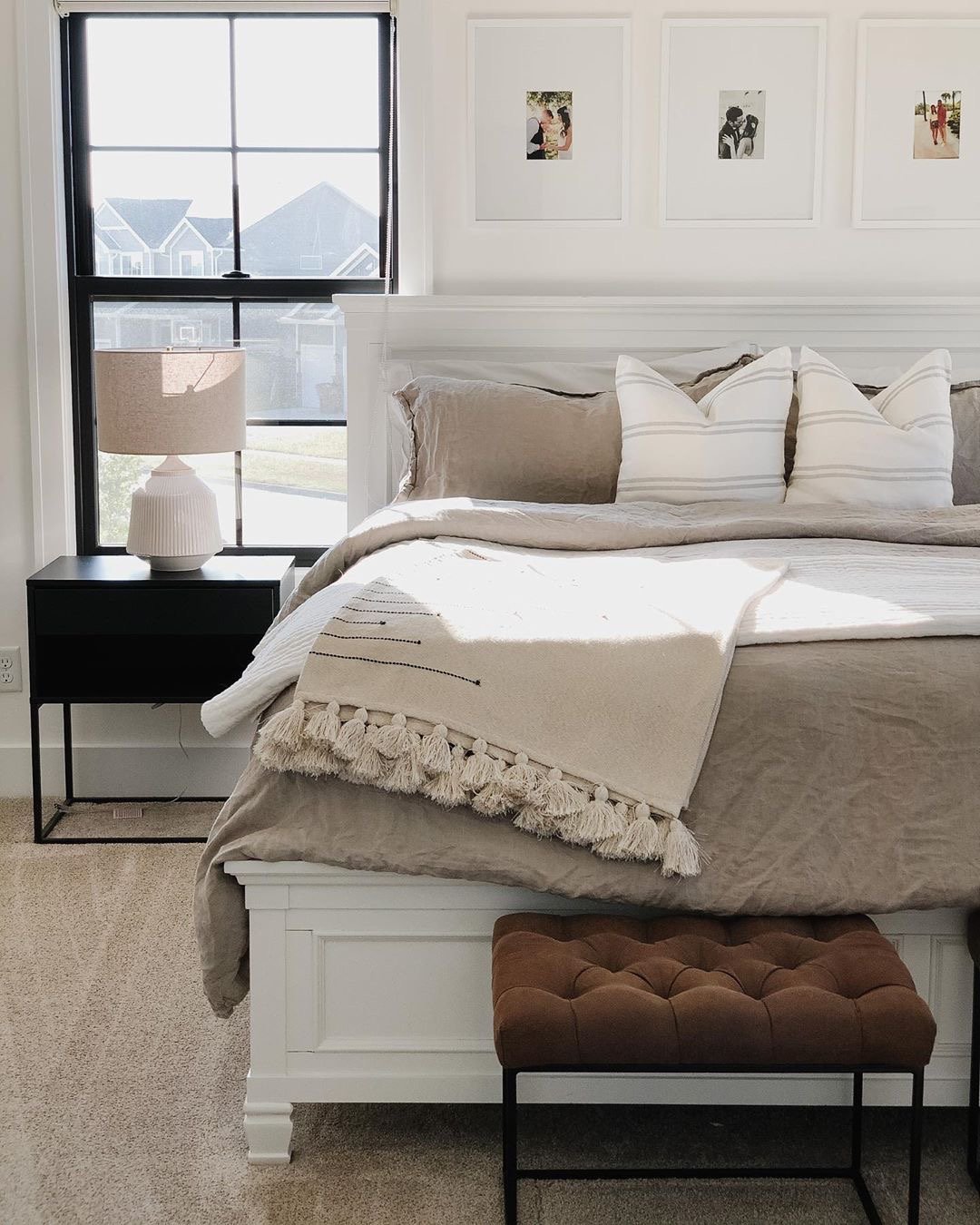 Taking a photo of a room is simple but knowing what pieces to include is the kicker. For interior design photography, try to focus your camera on a few items as opposed to the entire room. This will eliminate wasted space and draw the eye to key elements. Allow for breathing room around important pieces to give your audience an idea of what you want to highlight. If you're struggling for space in your shot, consider taking away items you don't need or repositioning furniture.
3. Think About Angles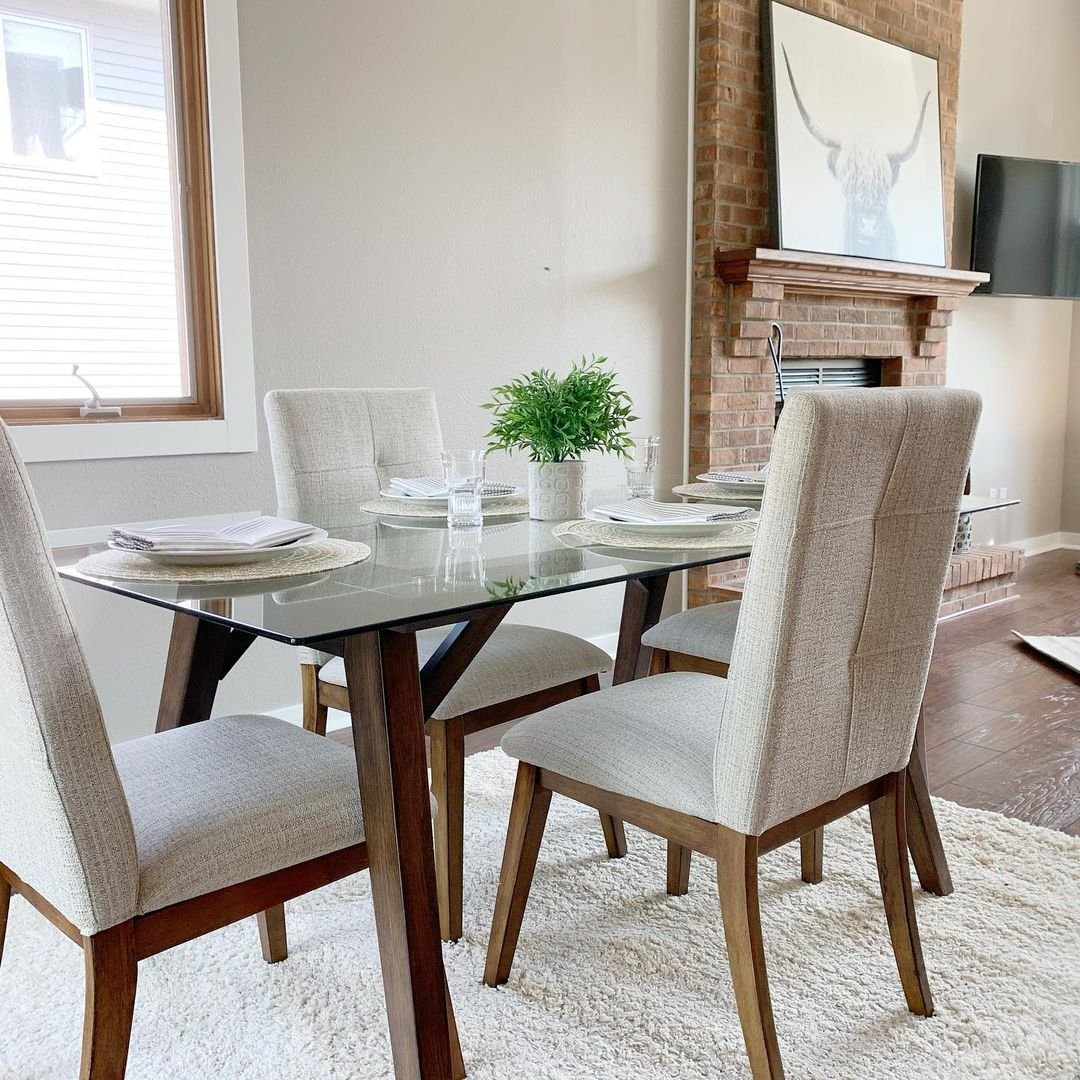 Products Featured: Artists Guild Centair Side Chair
The Focal Area
Distinguish what you want as your focal point and work your way from there. Once your key element is identified, ask yourself what you want. Wider shots are popular for interior design photos to help capture the key elements. Remember, the focal point is your main element and should stand out above everything else.
Move Yourself or Items for a Better Perspective
Lack of space can be a big obstacle when shooting photos in small rooms or apartments. Shuffle into the doorway or onto the patio for a wider perspective or move things around when needed. Another photography tip is to keep doors closed and remove clutter that doesn't belong or could distract from the beauty of your image.
Get Low & Aim High
The secret to an Instagram-worthy photo is to mimic the level of your furniture with your lens. Rather than looking down at elements, which creates a dominant and over-powering profile, get low and aim high. Lower the camera to your focal point for a more dramatic and "lived-in" shot.

4. Use the Rule of Thirds
When shooting your subject (couch, dog, table, etc.), don't shoot them straight on or in the center of your frame. Instead, position your key elements in the left, right, top, or bottom third of the frame. This creates a more pleasing and natural image! Whether you're shooting your image horizontally or vertically, consider using the rule of thirds when choosing a position.
5. Use your "Grids"
Product Featured: Ashley Dahra Sofa
Not great at eye-balling room shots? Don't fret!. On your iPhone, go to Settings > Photos & Camera > Grid to pull up the "grids" on your camera. Now, when you open your camera you'll see nine sections that will help visualize and position important elements that may be off-center. They are also great for lining up vertical objects in a room such as walls, doors, or picture frames.
Pro Tip: Take Transformation Pictures
Product Featured: Jonathan Louis Kelsey Estate Sofa
Who doesn't love a transformation? Taking a "before" and "after" image of your space help to visualize the progress of your home style. The "before" picture can help you identify where you need more light, where exactly you need to put wall décor, and where your focal point is, before decorating. The "after" picture brings the room to life and shows your process.
---
Step up your interior design photography game with these simple shooting and editing tricks! No matter your level of skills or space, become a pro at taking photos of your home with these five Instagram-worthy photography tips!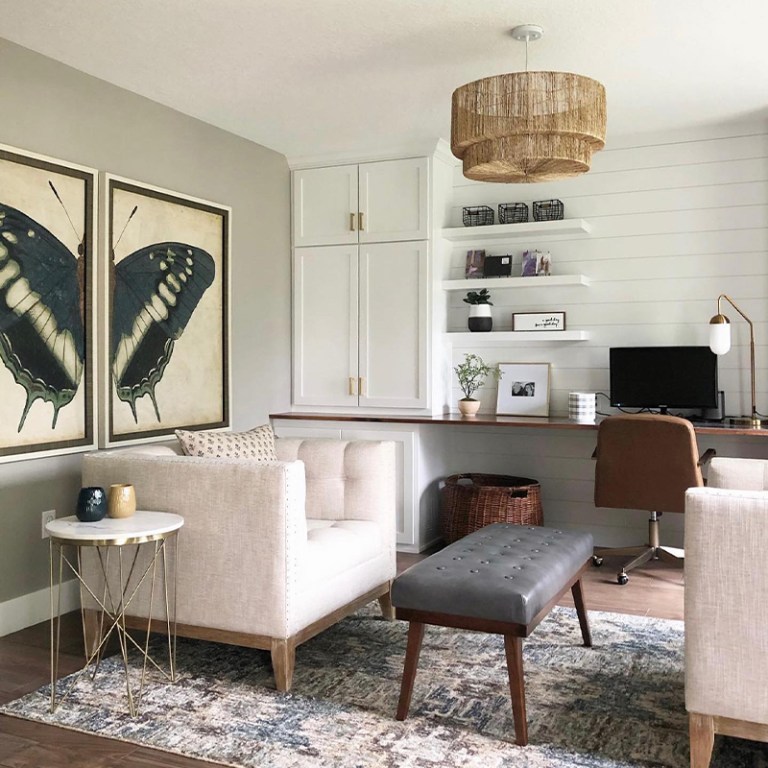 The Lounge
For those that need multiple breaks throughout the workday, creating a space loaded with comfort seems like the best direction. Push your desk, chair, and other office items to one side of the room and your guest bed to the other to create a subtle division between them. If you've got more space, add plush chairs, benches, or a loveseat in the middle for a tranquil environment.
The Closet
What better way to utilize space than turning your closet into an office? Before you start, assess how much closet space you have to how much office space you'll need (this is important to consider before any project). Remove all the items in your closet and measure to ensure your furniture will fit. Remove any doors if needed and smoothly insert your desk and chair into the inlay to create the look and feel of a small home office. For those who love DIY projects, this one's for you!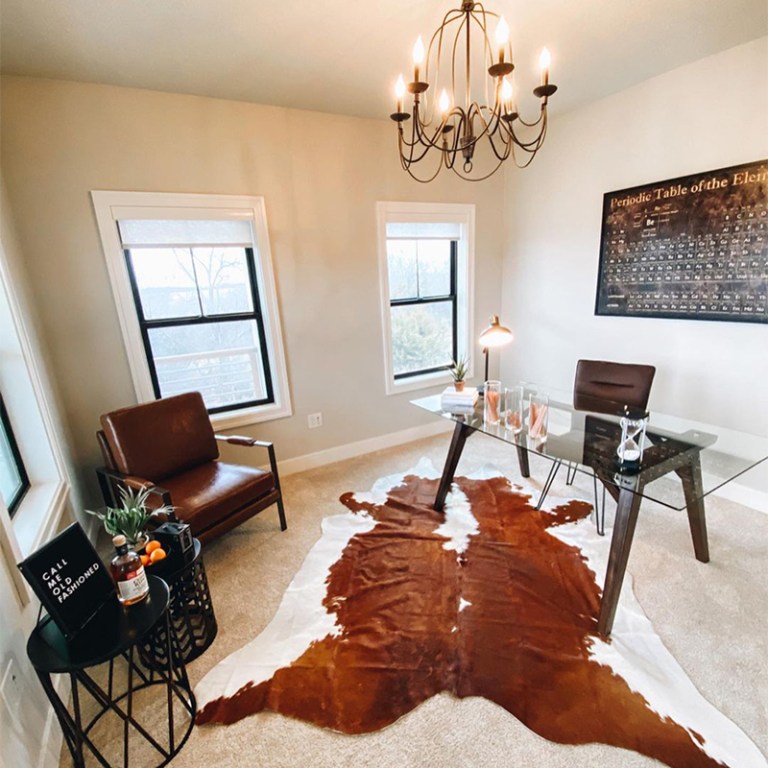 The Replacement
Sometimes, a guest room just isn't big enough to accommodate two purposes. Consider removing the guest bed and furnishing with home office furniture only. This is best for those individuals who struggle to concentrate in a cluttered space. If a bed is needed, add a sofa, futon, or daybed that can easily accommodate an overnight guest. For added style, consider adding a bar cart or mini fridge to enhance your working station.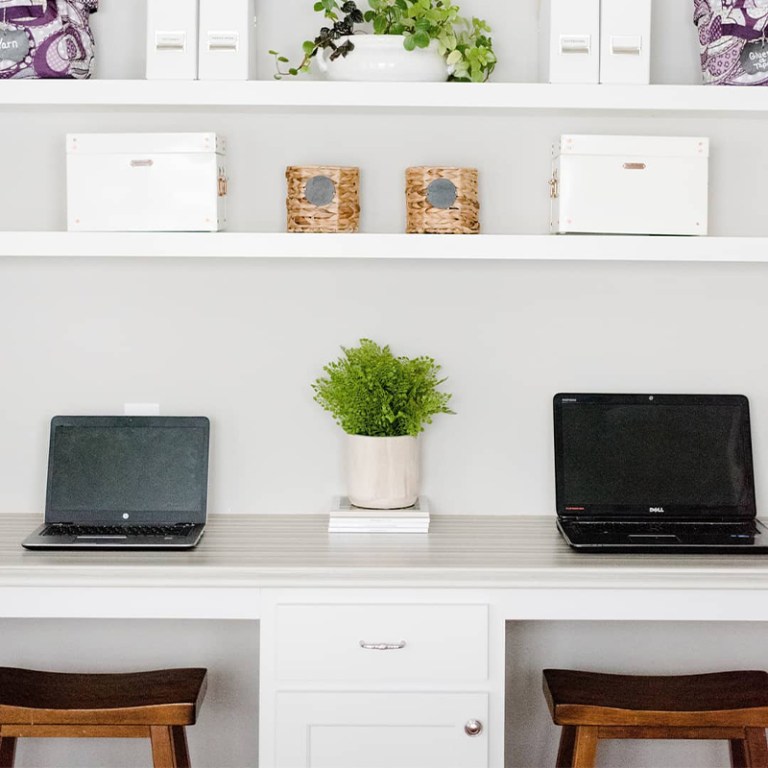 The Functional
Utilize floating shelves in your guest bedroom for a makeshift desk. These décor pieces offer incredible space-saving functionality and can be easily removed or added to any wall. When guests come to stay, simply remove your home office equipment from the shelf and decorate with décor for that bedroom feel. Remember to find shelves that are deep and durable to withstand the weight of a laptop or desktop.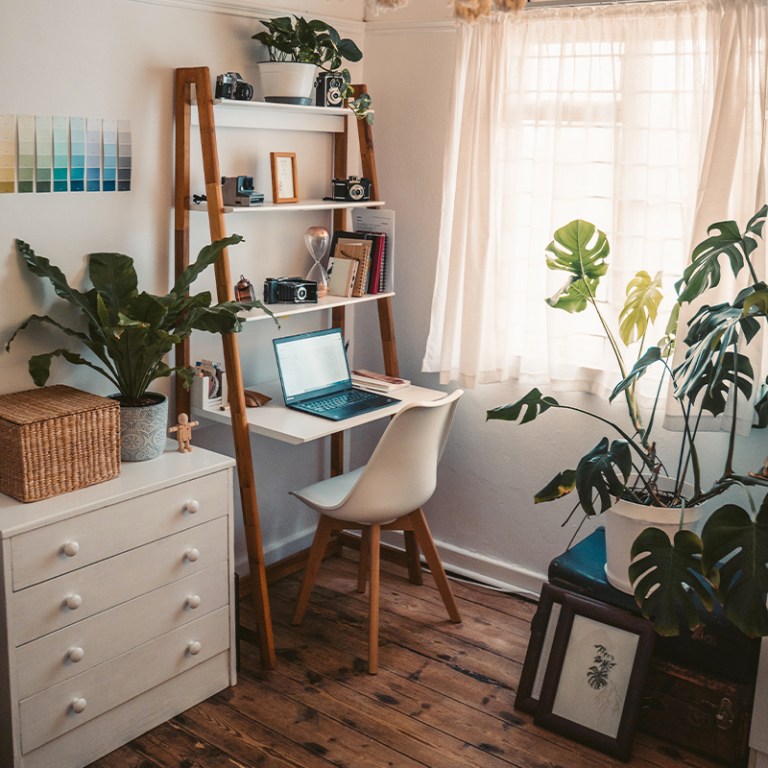 The Small Space
Have bedroom furniture you don't want to get rid of, but also have a super tiny guest room? Both issues can make creating a home office set-up in your guest bedroom difficult. For a minimal option, consider using a bookshelf, hutch, or dresser as a desk. They offer just enough space to get things done and are perfect multi-purpose options. Push all your furniture against the walls to help with clutter and keep organized!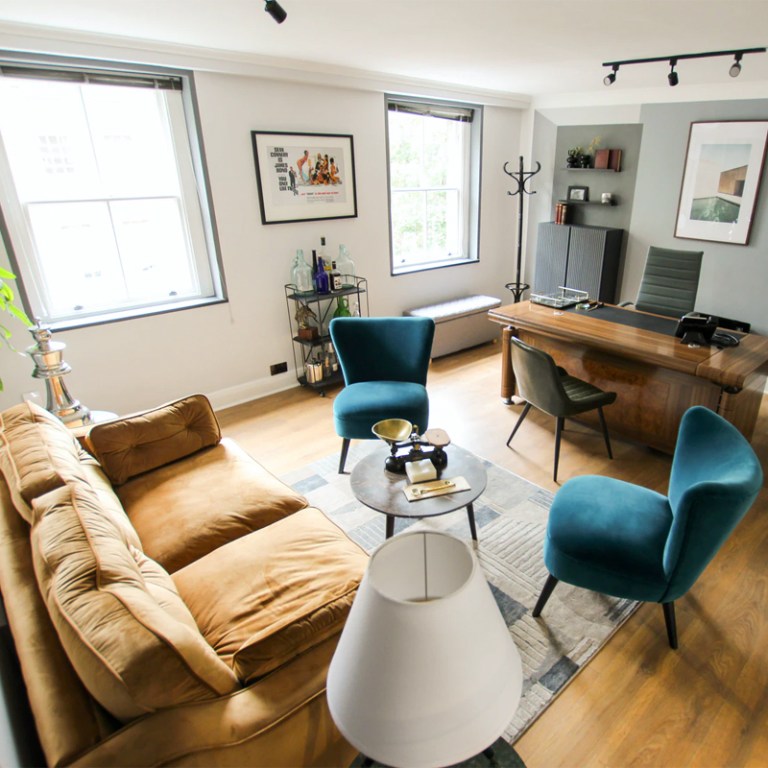 The Hidden
Get creative and design a room that looks one way one day, and another way the next! Consider purchasing a sofa that has a mattress hidden inside. Sleeper sofas are great for apartments, townhomes, or other small spaces that don't always have room for a full-sized bed. Simply flip the sofa to reveal the hidden bed inside and voila! You just transformed your home office into a guest room.
More Home Office Inspiration
For more home office inspiration, make sure to follow our social media platforms!
Working from home shouldn't be a hassle, and neither should the setup. If you don't have a home office set-up already in place, try creating one within your guest bedroom. No matter the size of your space, furniture, or style, create your multi-functional workspace with these top inspirational layouts!