January 02, 2020
5 Top Design Trends For 2020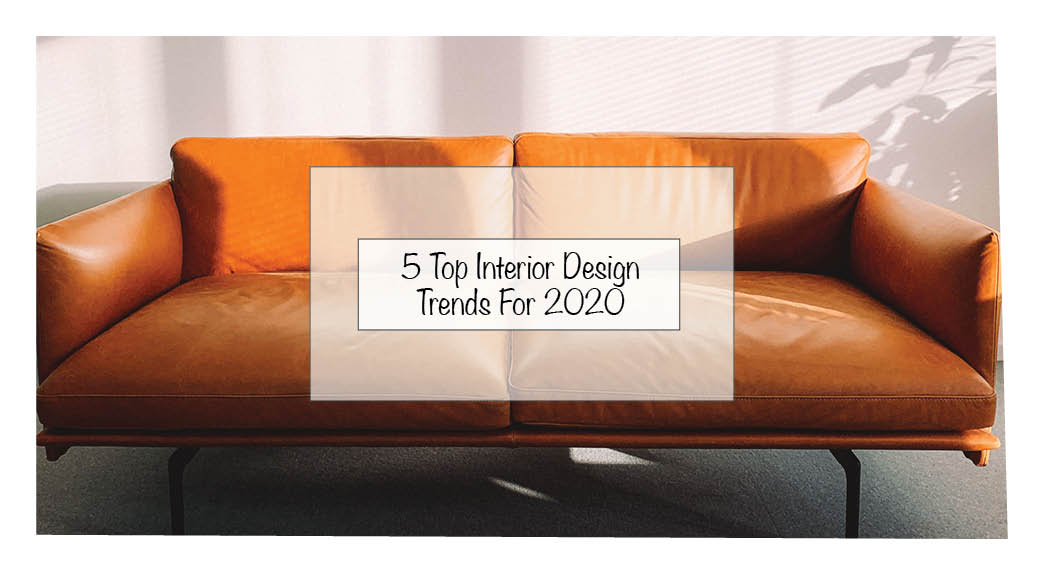 Every year, design trends are emerging and changing. Some will stay, some will go. We've been looking into the design trends for 2020 and it's safe to say, there are some good ones. We can't wait to see these trends in your homes this coming year! Check out five home design trends growing in popularity for 2020.
Sustainable and Natural Furniture Materials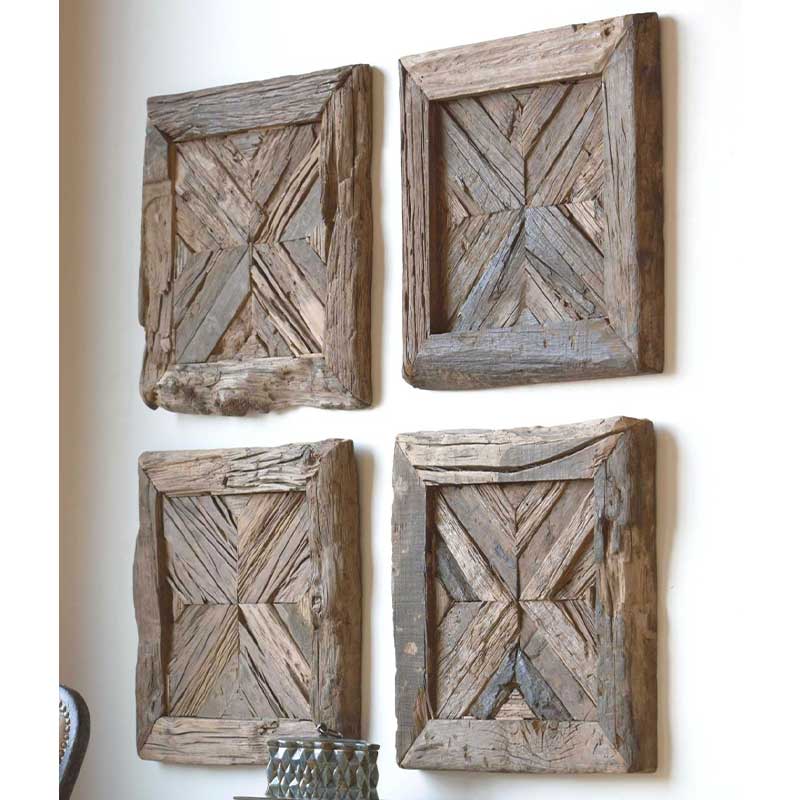 Pictured above: Uttermost Rennick Reclaimed Wood Wall Art
This lifestyle trend has started to find its way into the world of furniture and interior design. If you love reusable bags, recycling, and other "green" initiatives, you'll favor this design trend for 2020. Going forward, sustainable furniture is predicted to be a huge interior design trend in 2020. Homemakers has numerous options for those who want to be environmentally friendly and stylish! For starters, check out our list of Eco-Friendly Furniture Brands at Homemakers. On this page, you will also find a list of our most sustainable furniture. From mattresses, to electric fireplaces, to reclaimed wood and baby furniture, Homemakers has you covered.
Upholstered Beds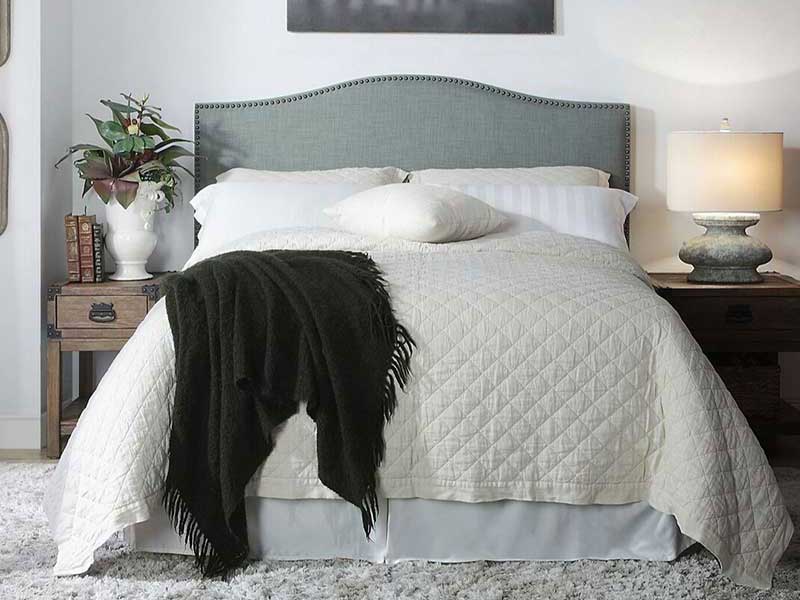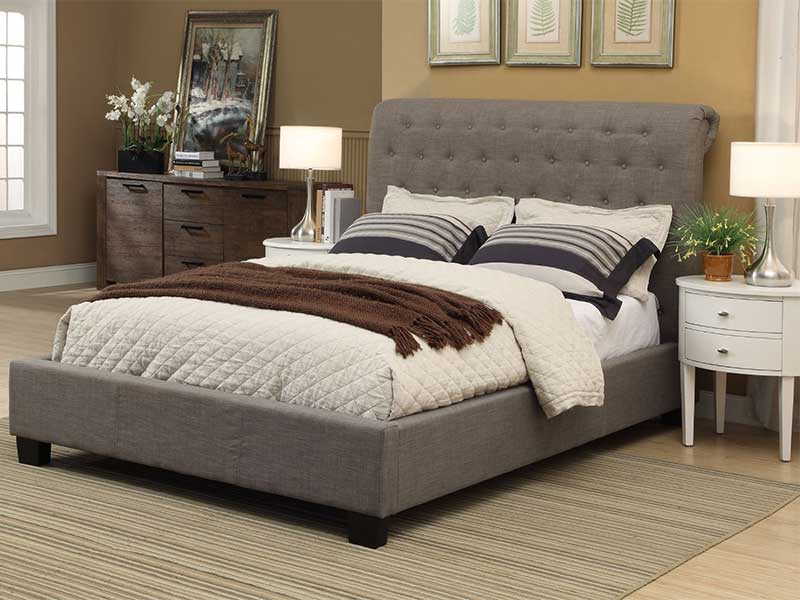 As if you need another excuse to never want to leave your bed, these upholstered bed frames and headboards will complete your cozy space. This Modus Furniture Geneva Royal Upholstered Bed is an excellent blend of comfort and contemporary. Refined and subtle, it will blend right in with your bedroom set-up. Or, try this Modus Furniture Geneva Ariana Upholstered Bed to add some light color to your bedroom! Get in on the interior design trends of 2020 and add one of these to your bedroom.
Multi-Functional Furniture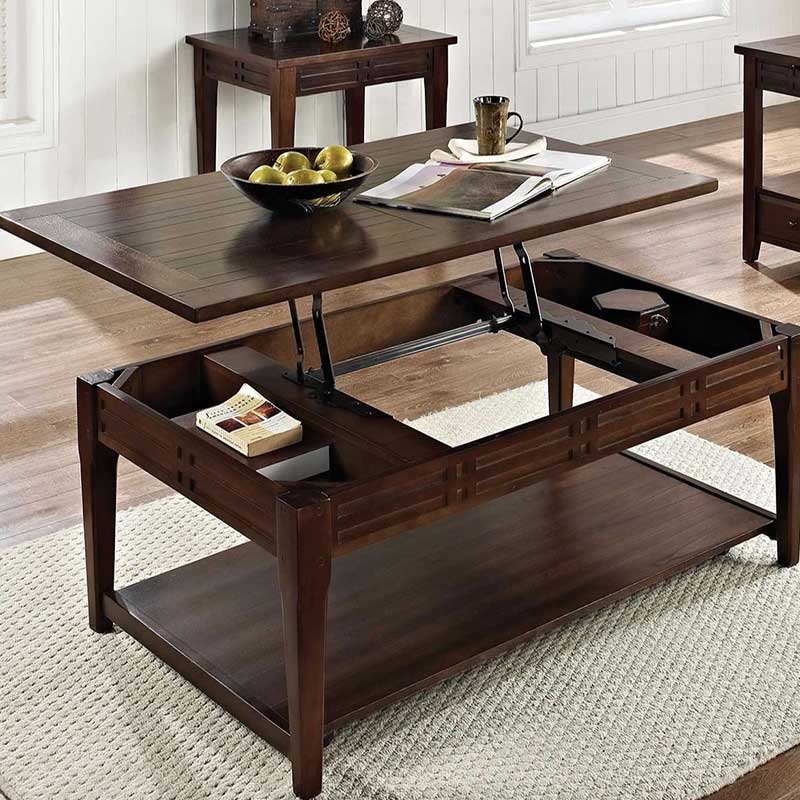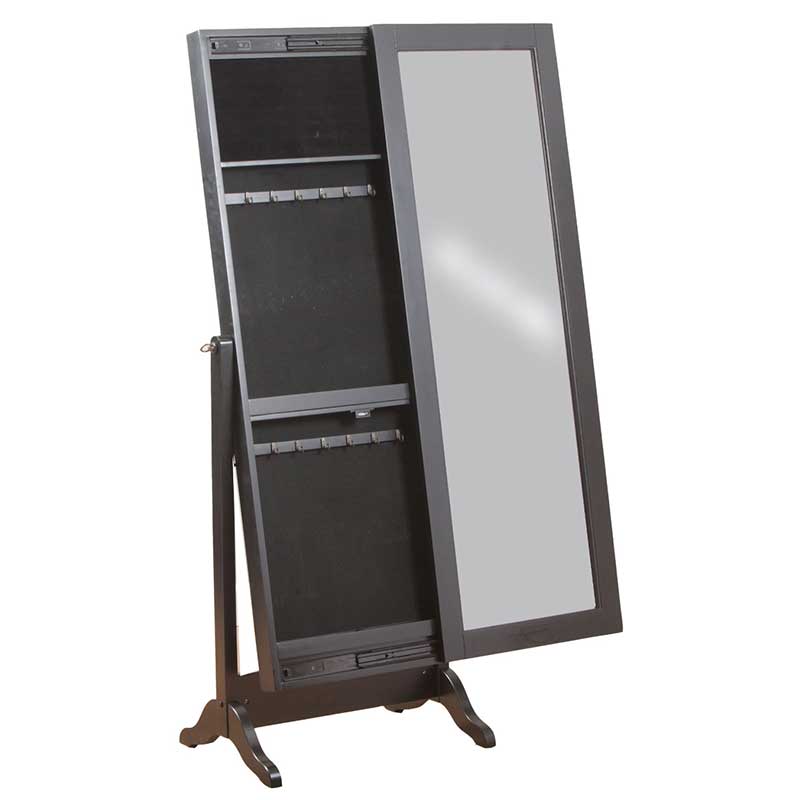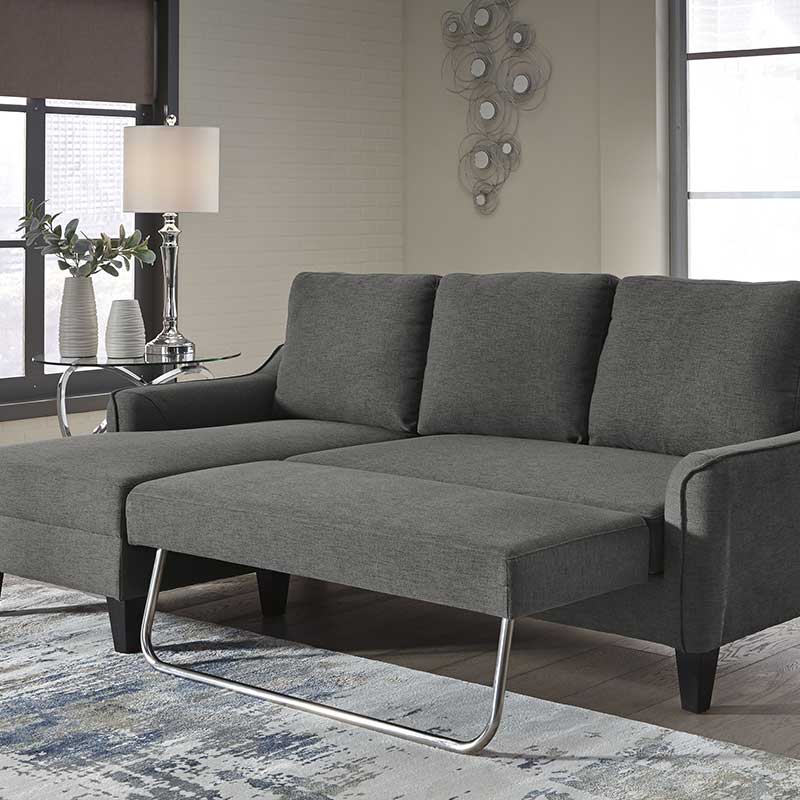 Pictured above:
Powell Cheval Mirror with Jewelry Storage
An emerging interior design trend in 2020 that we love is multi-functional furniture. Multi-functional furniture is any piece of furniture that has added storage or purposes. For example, this Steve Silver Crestline Lift-Top Coffee Table offers discreet, additional storage underneath the tabletop, allowing you to store remotes, books, coasters, chargers, etc. Utility with added storage means your living room is organized, but also functional. Another excellent piece offered at Homemakers is this Powell Cheval Mirror with Jewelry Storage. Convenient, easy access to your jewelry right when and where you need it. No more cluttered counter tops! Another crowd favorite is this Ashley Jarreau Queen Sleeper Sectional Sofa Chaise. Perfect for those who have guests but not enough space. By day, this piece is a comfortable and modern sectional. By night, it's a spacious, enjoyable queen-sized sleeper. Multi-functional furniture frees up space while also looking polished, which is why it's expected to be such a hot interior design trend in 2020.
Unique Metal Furniture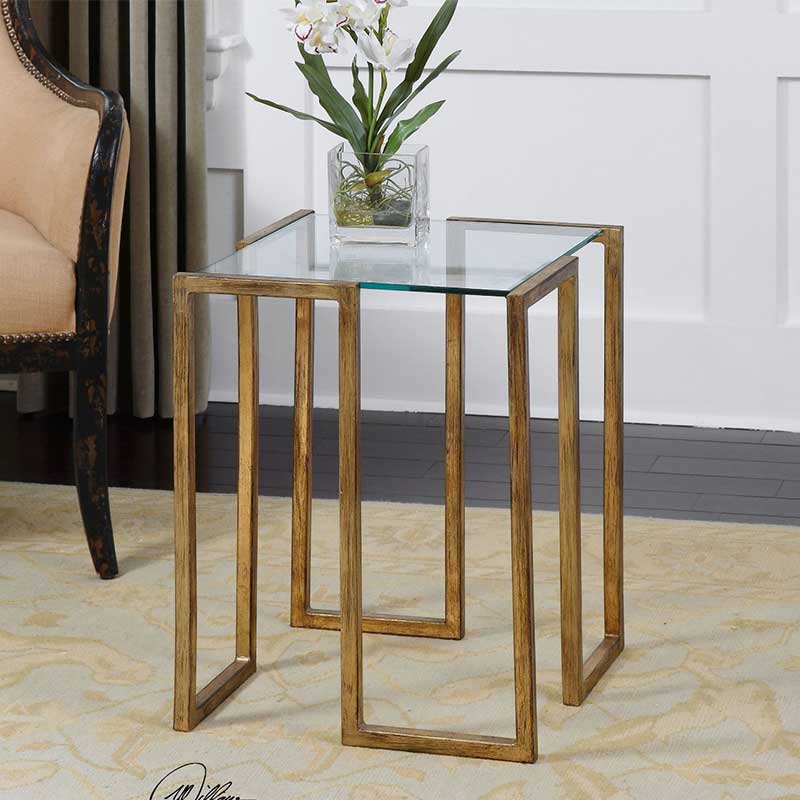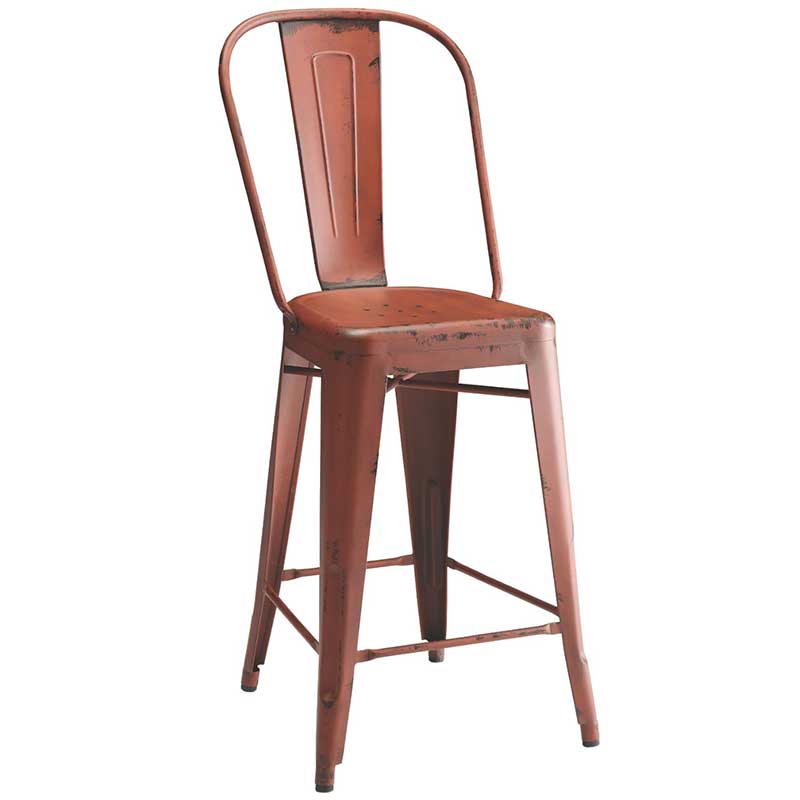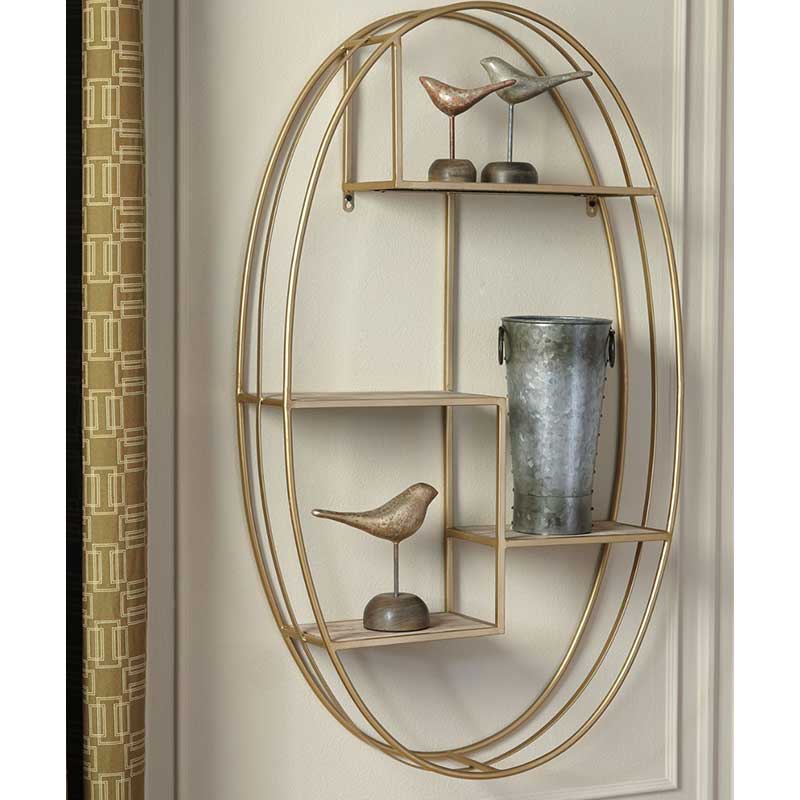 Pictured above:
Coaster Lahner Metal Counter Stool
Another spunky trend to expect in 2020 is unique metal furniture. Metal can be used and displayed in a multitude of ways. If you're not ready to commit to something quite so funky, try this striking Uttermost Mirrin Accent Table. The pleasing geometric style and sleek glass table make this piece a safe bet for someone trying to add flair to their space, without a complete rehaul. Metal doesn't necessarily need to be metallic in color, either. Add color and unique metal elements to your home with a set of these Coaster Lahner Red Metal Counter Stools. If you want to partake in this 2020 home design trend but prefer modern glam to shabby chic, this Ashley Elettra Wall Shelf is just what you need. This gold tone piece is an excellent highlight for any room, with the added benefit of displaying your favorite plants, pictures, and décor!
Mid-Century Modern Furniture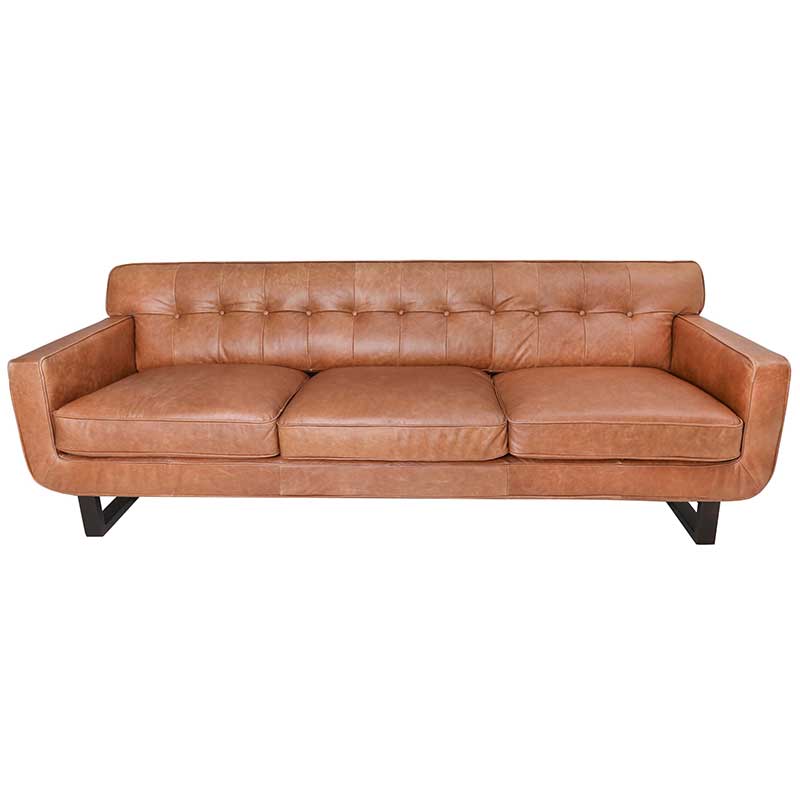 Pictured above: Kuka 2677 Collection 100% Leather Sofa, Int'l Furniture Taos Desk
Mid-Century modern furniture was a huge hit in 2019 and will continue to be a top design trend for 2020. Don't believe us? Just check out this blog post about the top Instagrammed furniture of 2019 (hint, it's mostly mid-century modern). This type of interior design style features clean lines, splayed legs, and natural elements. The mid-century modern style is aesthetically pleasing, which is likely why it's such a favored trend for furniture in 2020. We have a plethora of mid-century modern choices! See all our mid-century modern furniture.
One of our most popular mid-century modern pieces is this Kuka 2667 Collection 100% Leather Sofa. Don't forget about your home office! Hop on this 2020 interior design trend and take your workspace from drab to delightful with this Int'l Furniture Taos Desk. Just imagine how much work you'd get done at this trendy desk.
Flowers & Plant Life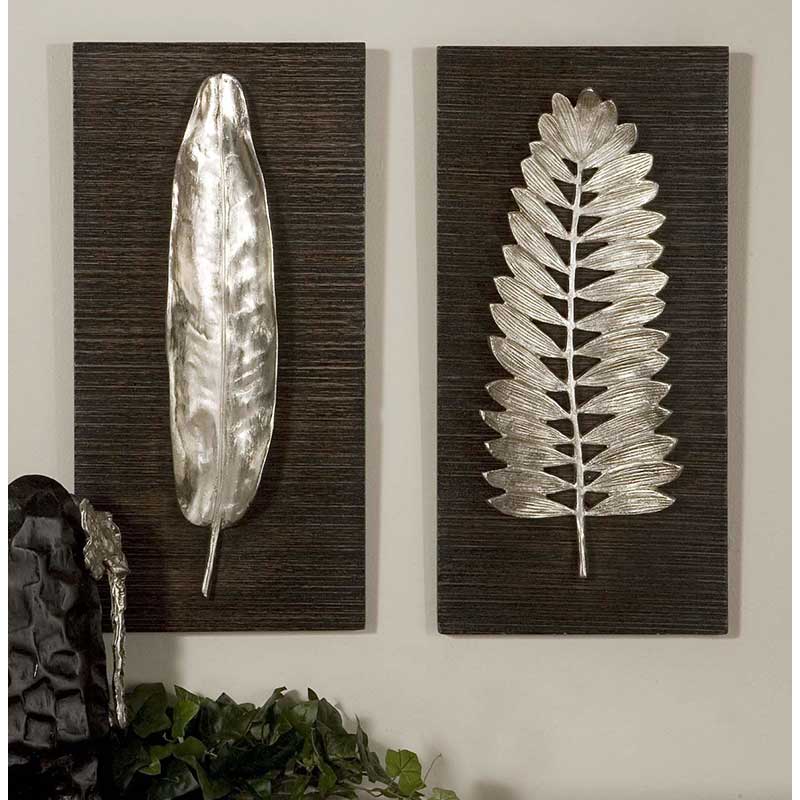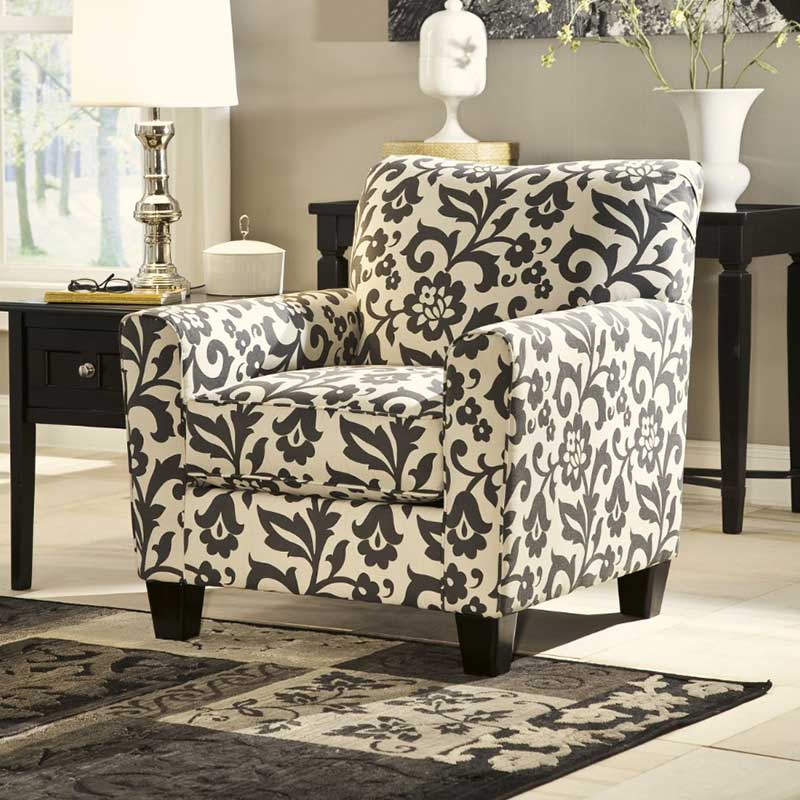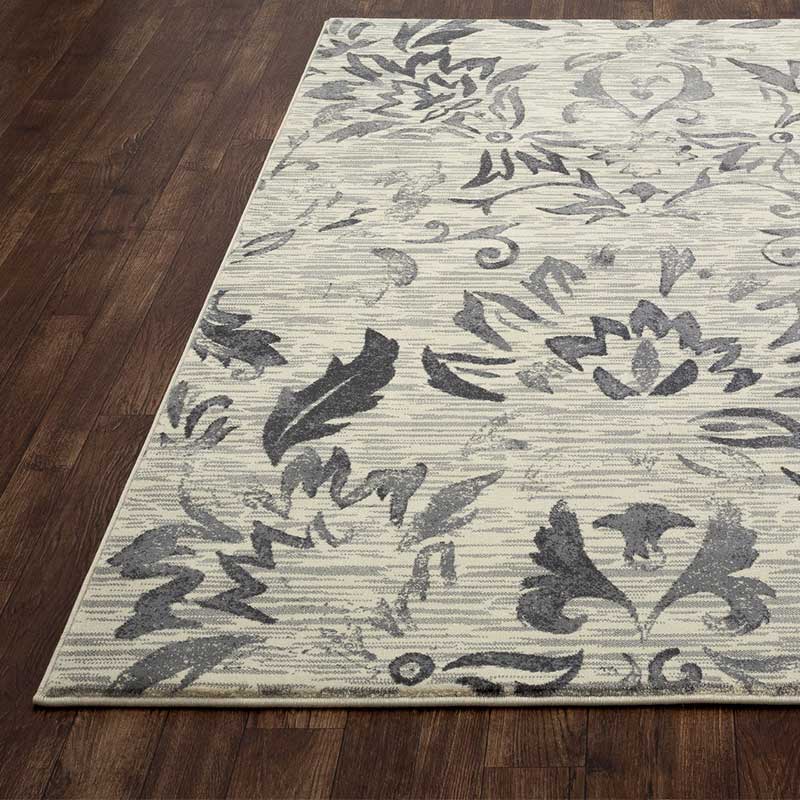 Pictured above:
Uttermost Silver Leaves Wall Art (Set of 2)
What comes to mind when you hear "floral?" Your grandmother's pastel-colored flower-patterned couch from the 70s? Well, interior design trends in 2020 are redefining floral. Instead of flower blossoms, think more along the lines of "leafy," or "botanical." And not even necessarily green! We get it, plants are hard to keep alive. But you don't have to remember to water furniture! Liven up your space with botanically inspired prints and patterns! We have several options to fit your taste. A simple way to add just a hint of botanical flair is with wall décor! Try these Uttermost Silver Leaves Wall Art (Set of 2). If you're ready to commit to something bolder, we suggest this Art Carpet Bastille 5' X 8' Rug! An accent chair would be an excellent way to add a touch of botanical flair without over doing it. Try out this Ashley Levon Accent chair!
Our Visual Designer, Brandon, is excited about upcoming design trends in 2020!
"The first look is what I would call "Elevated Neutrals". What I mean by "Elevated Neutrals" is a classic color amped up- bringing back warm and familiar colors along with some modern classic accessories is going to be hot this year. For example, you can paint an entire room in a warm beige color (example Sherwin-Williams Balanced Beige SW-7073) for a soft and modern look. Art would include a mix of traditional and modern, accessories would have a warm copper or brushed nickel look. Leather would also work well in this space, such as a warm, weathered cognac or distressed black chesterfield."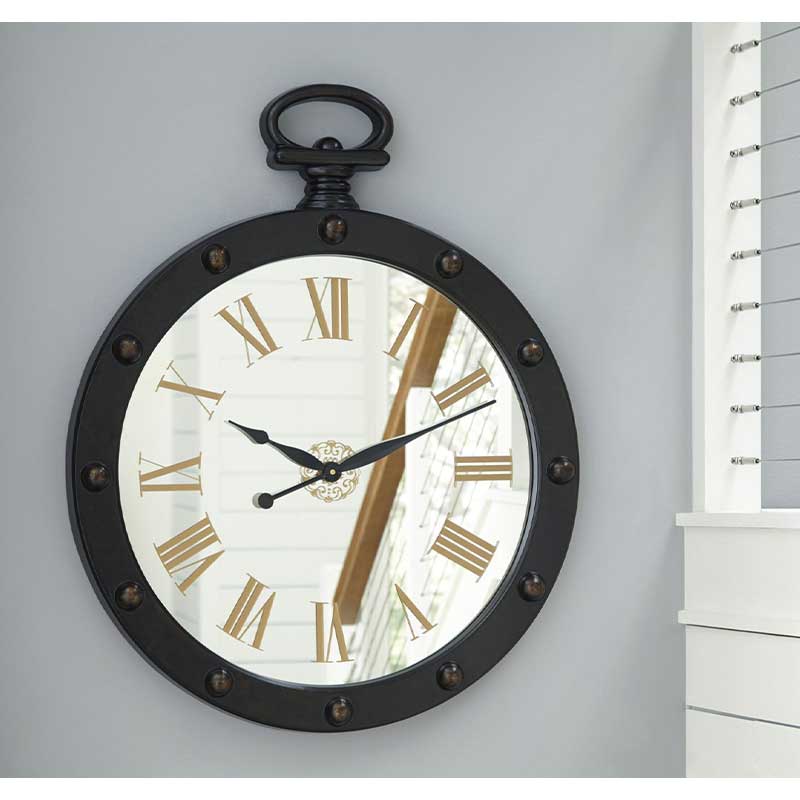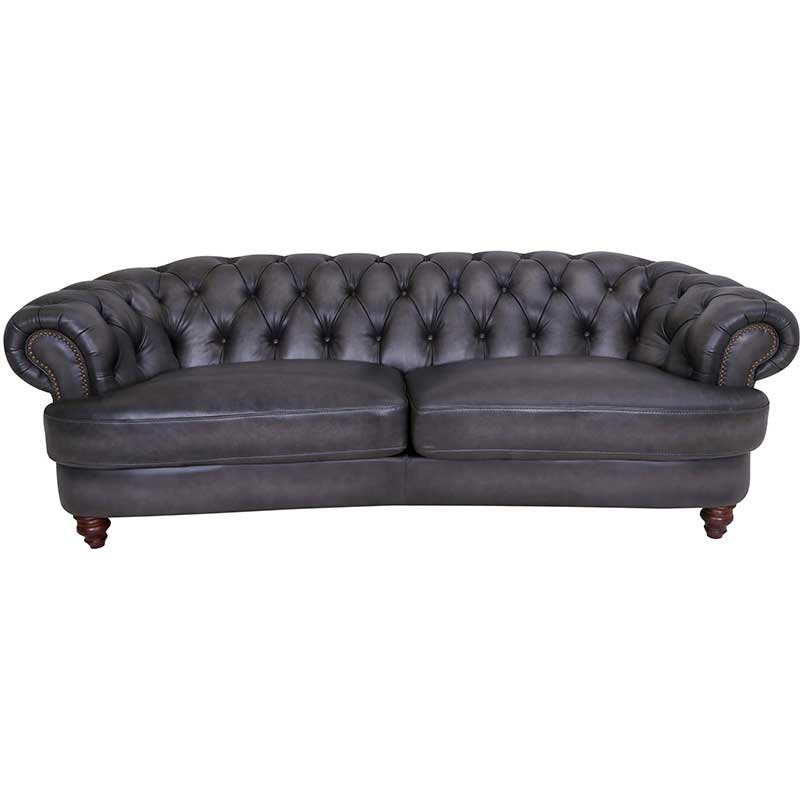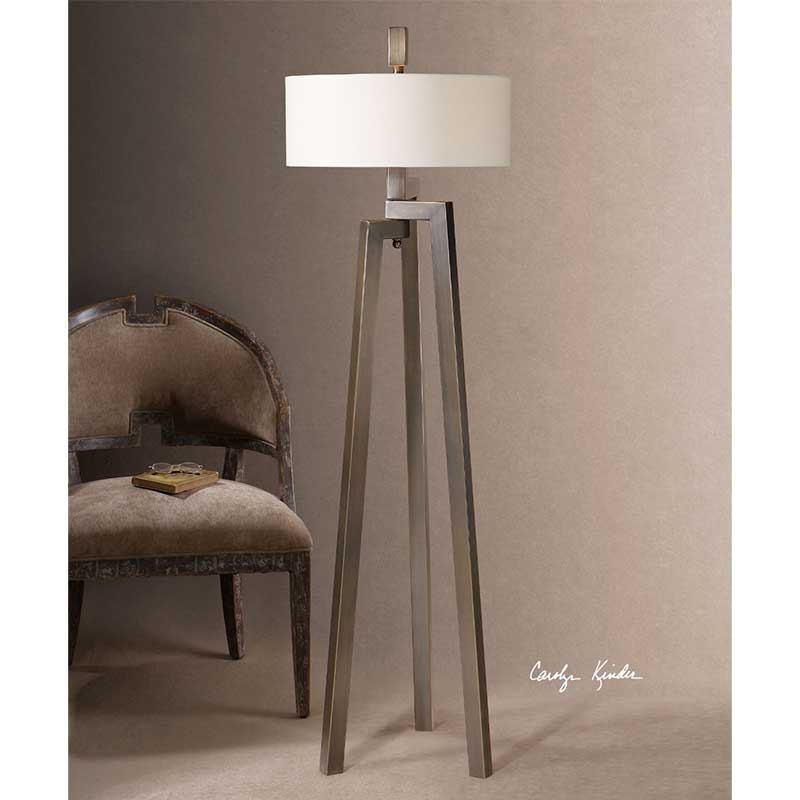 Pictured above:
Try this Ashley Juan Wall Clock for a nice mix between traditional and modern décor. Next, we recommend this Uttermost Mondovi Floor Lamp to add light and warm copper tones to your space.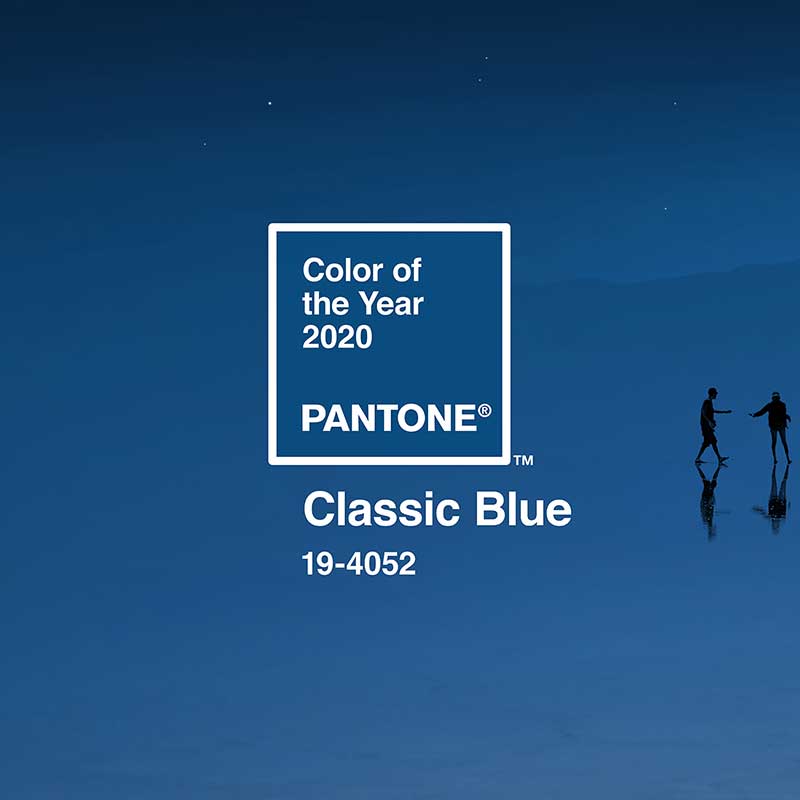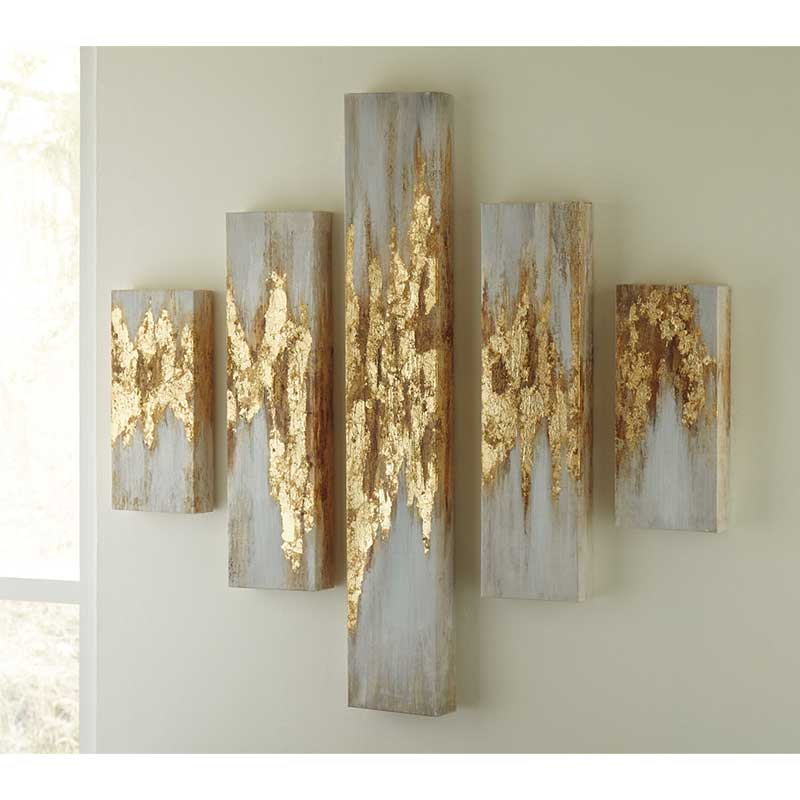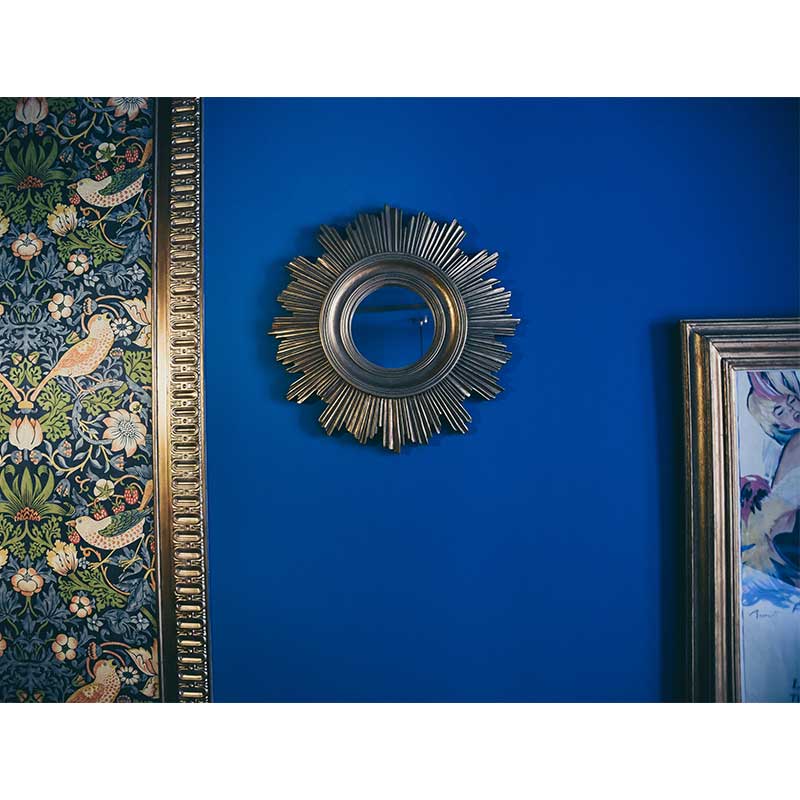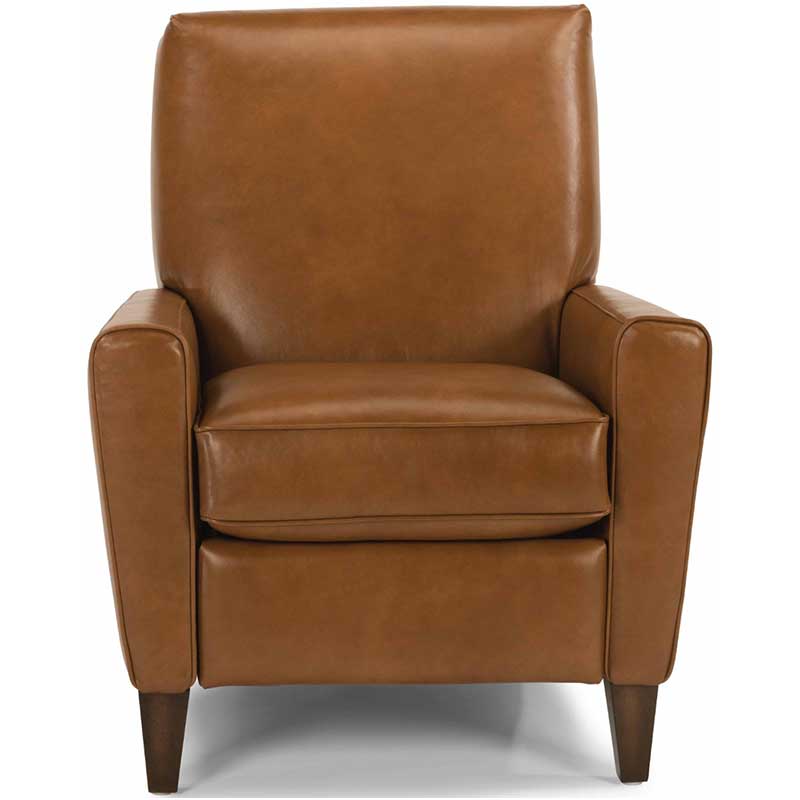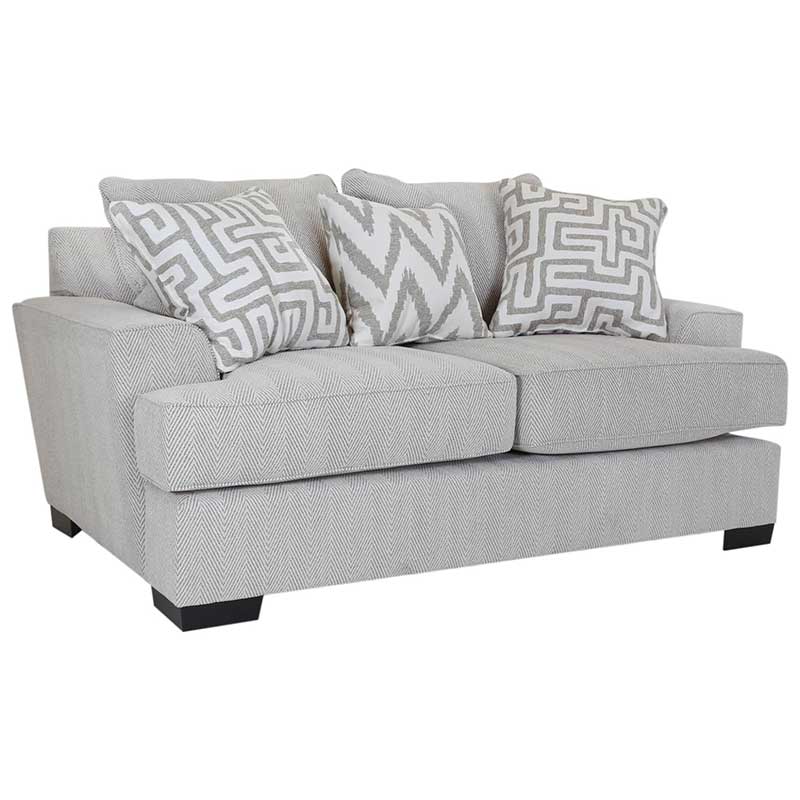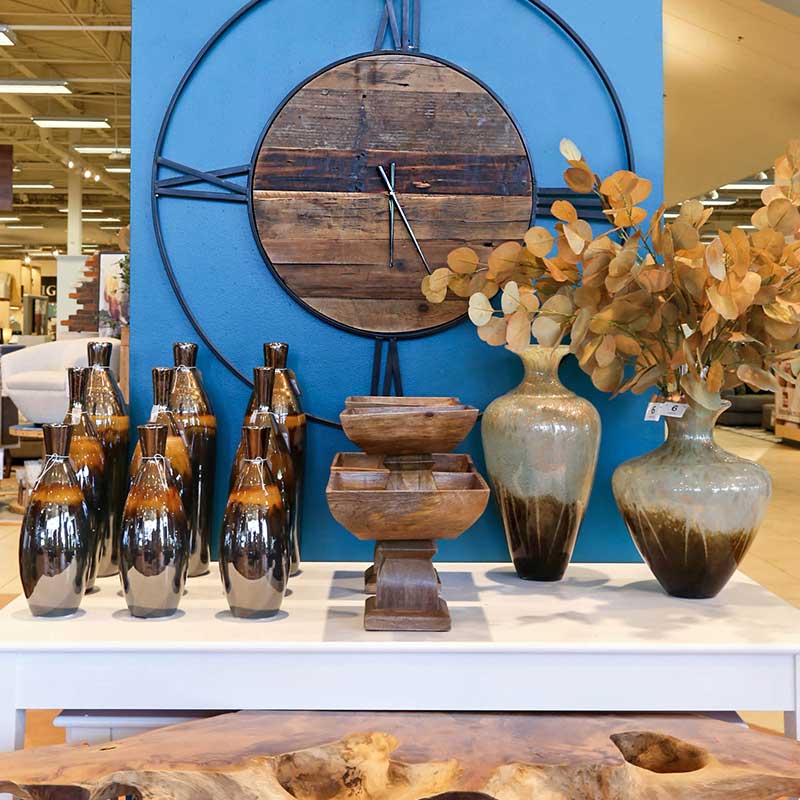 For a more modern look using a neutral, think of using the new Pantone color for 2020, which is Classic Blue (Pantone Code 19-4052), and saturate the room with color! Paint the walls and trim in one color for a modern-but-classic look. Your art should be more of a statement piece; something that you want to have all the attention. Accessories could be as simple as stacking art books on a cocktail table or adding pottery and fresh florals for a more elevated look. For your furniture, don't be afraid to mix patterns and colors. Pillows can be changed during the seasons to keep the look fresh. Mix your looks, such as adding a more contemporary chair; leather would be fantastic and mix it with a square-armed sofa or sectional to add depth to the look of your space.
This light grey Michael Nicholas Designs Renegade Collection Loveseat would pair perfectly with this caramel- colored Flexsteel Digby 100% Leather Recliner.
Here at Homemakers, we pride ourselves on selling high-quality furniture in a variety of current trends. We are looking forward to supplying our customers with these home design trends in 2020. Visit us to find your new favorite piece for 2020!
Feeling inspired?
Don't miss another post. Be the first to know about the latest furniture trends, home solutions and new additions to our showroom. Subscribe to Hm etc. today!