October 13, 2022
Nesting Tables: Bring Style & Function to Your Space
Nesting tables are a set of accent tables that increase in size to give a layered or stacked look. They are great space-saving solutions for small apartments or homes since the individual tables can slide into each other to become one unit. Easy to move around, they can be stored elsewhere when they're not in use. They can also be separated and used independently in different areas throughout your home.
Nesting tables come in all sorts of shapes, sizes, and materials, which makes them the perfect addition to any style of space. For example, wooden nesting tables bring traditional charm, whereas glass tables allow for a modern sleekness and appear to take up less visual space.
How to Use Nesting Tables
There are many uses for nesting tables, making them a versatile and functional piece. Serving as somewhere to show off your decorative accessories or collectibles, they can be used in your living room, bedroom, kid's spaces, and even the bathroom!
Living Room
Make a statement in the center of your living room by replacing your coffee table with a nesting table. Created with flexibility in mind, they can be positioned in a variety of stylish and practical configurations to suit whatever you want to do with your space.
You can also bring in pops of color or intriguing patterns through nesting tables, use them as an extra space for drinks and snacks when entertaining, or even as a makeshift desk for your laptop when you are working from home.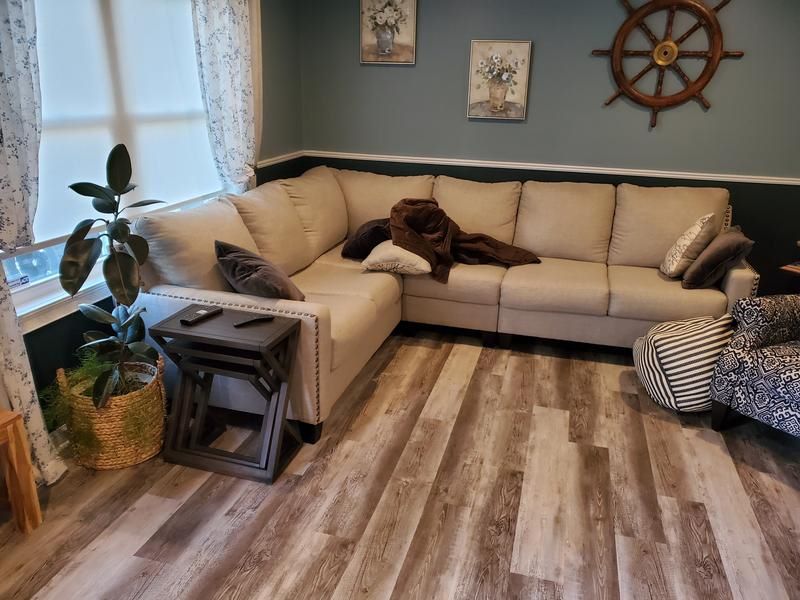 Ashley Cairnburg Nesting Tables
Bedroom
If you are going for a minimalist look in your bedroom, replace your bulky traditional nightstand with a lightweight nesting table. Many of our tables feature clean, sleek lines that will enhance the cleanliness and calmness of your space. Add a lamp, small plant, and a book and your minimalist nightstand is complete!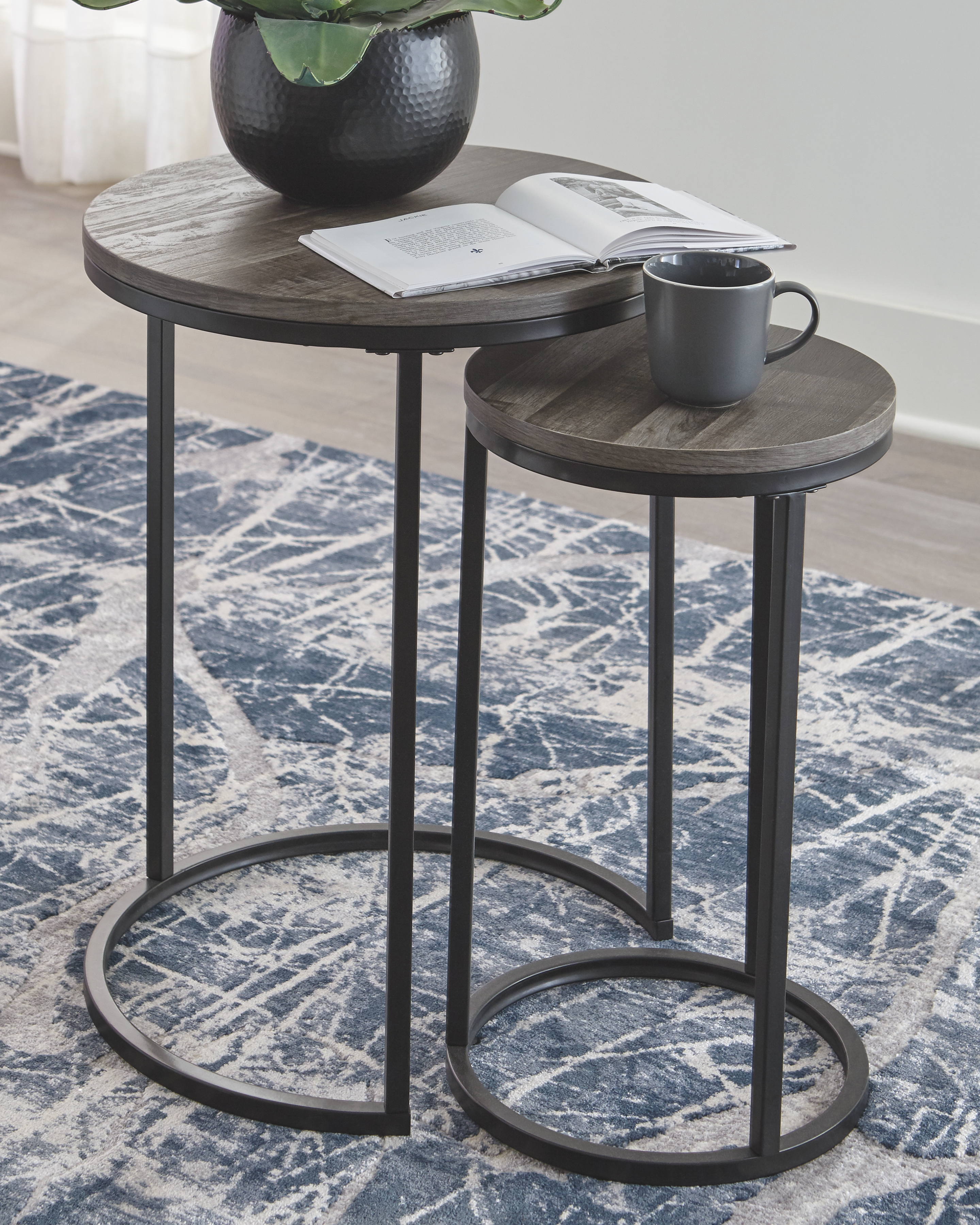 Ashley Nesting Tables (Set of 2)
Playroom
With many budget-friendly options, nesting tables can also be the perfect kid-sized crafting surface. As a bonus, they can be stacked and put away when they are no longer being used to make more room for other fun activities.
Bathroom
Nesting tables can even provide extra space in the bathroom for when you are getting ready. They are an ideal place to lay out all your beauty products and can easily be put away when you are done.
Shop Our Favorite Nesting Tables
Whatever your style, there's a nest of tables out there that will look great in your home. Don't be afraid to play around with the arrangement of tables to really showcase the design and refresh your space seasonally.
Ideas + Advice
September 20, 2023
For new and expecting parents, the wait before the arrival of your baby can be an overwhelming and anxiety filled time. Between car seats, diapers and baby bottles, the nursery might take the cake for most intimidating. What are the most important things to remember when shopping for newborn furniture? Where should the baby sleep? The answers are different for every family and will depend on your personal needs. Here's where to start.
Read more

about "Baby's First Bed"