February 03, 2020
Nursery Essentials: 3-in-1 Crib to Bed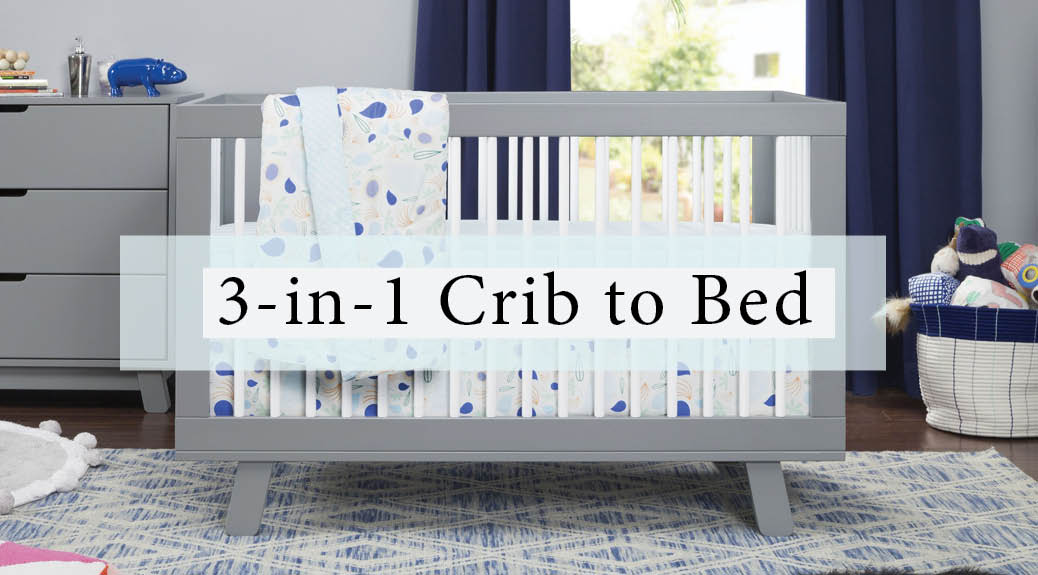 We know you want the best for your baby, but what should you look for when buying a crib? As a new parent it is okay to have no idea what you're doing, especially when it comes to finding the best baby furniture. The 3-in-1 crib to bed is a convertible crib that transforms into three different beds for the different stages of your growing child. The 3-in-1 crib to bed is a great deal because you're getting three beds for the price of one!
Stage One: The Crib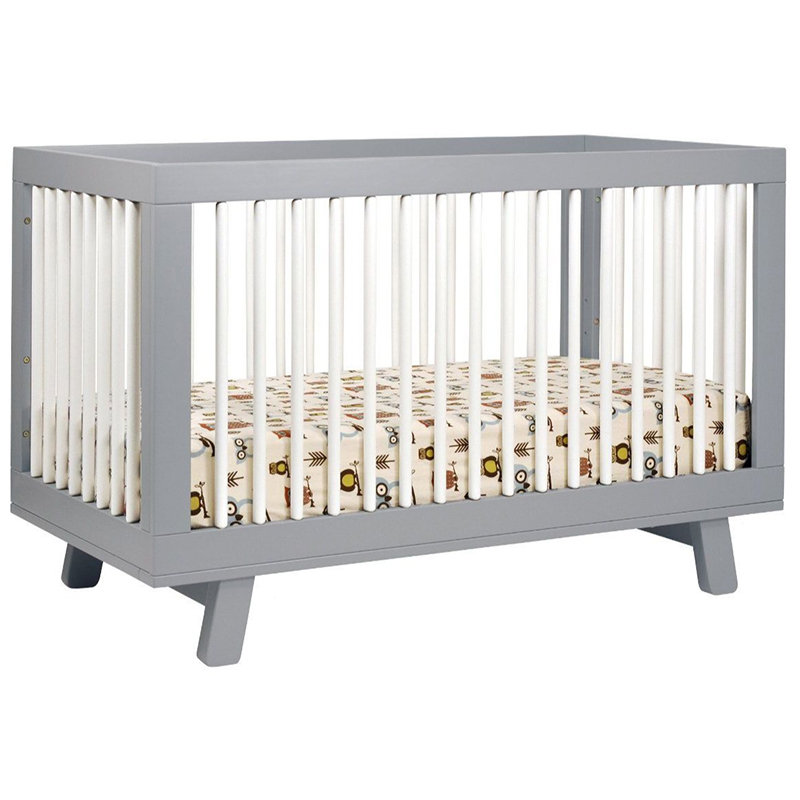 What is a Crib?
A crib is a nursery essential for newborns. It has a rectangular base and high slates on all sides designed to prevent your baby from rolling out and injuring themselves. A crib should be the place you feel confident leaving your baby at night, and help you feel at ease knowing they're safe. We consider the crib a nursery essential because it's the piece of furniture your baby will spend most of their time in.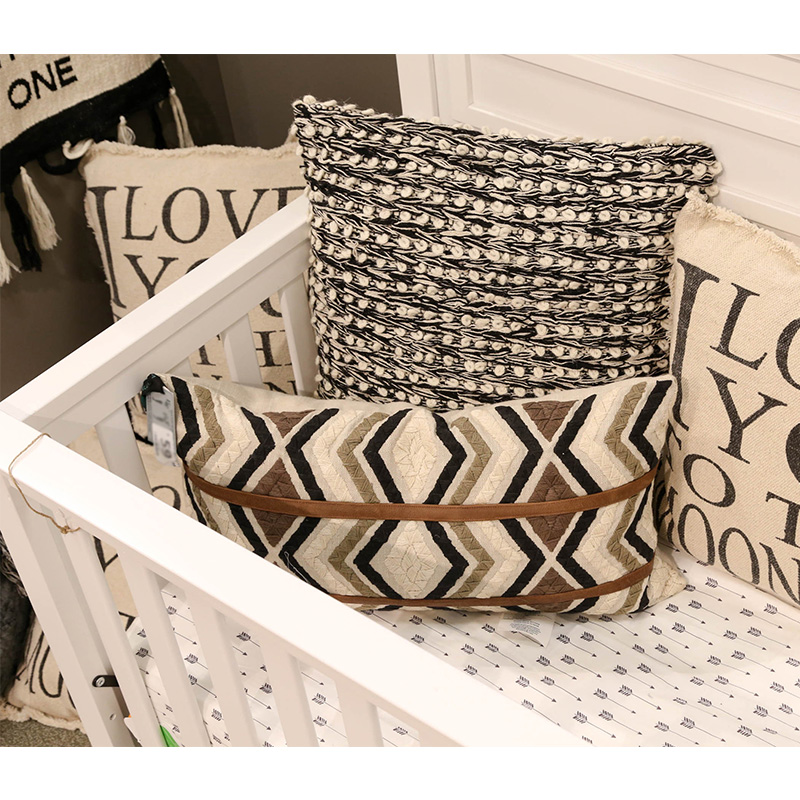 When to Transition to a Crib
There is no right age to transition a newborn into a crib, some may move their baby into a crib right after they've brought them home. Others may wait 3-4 months. Whatever you choose to do, just know that cribs are safe for all ages of infancy. A crib is a big and stable piece of furniture that provides the utmost support for your baby. With the 3-in-1 crib to bed, you're able to provide those features for your baby so they can sleep soundless at night. Once they become more active and need the extra support and space, you should consider transitioning them into a toddler day bed!
Stage Two: The Toddler Day Bed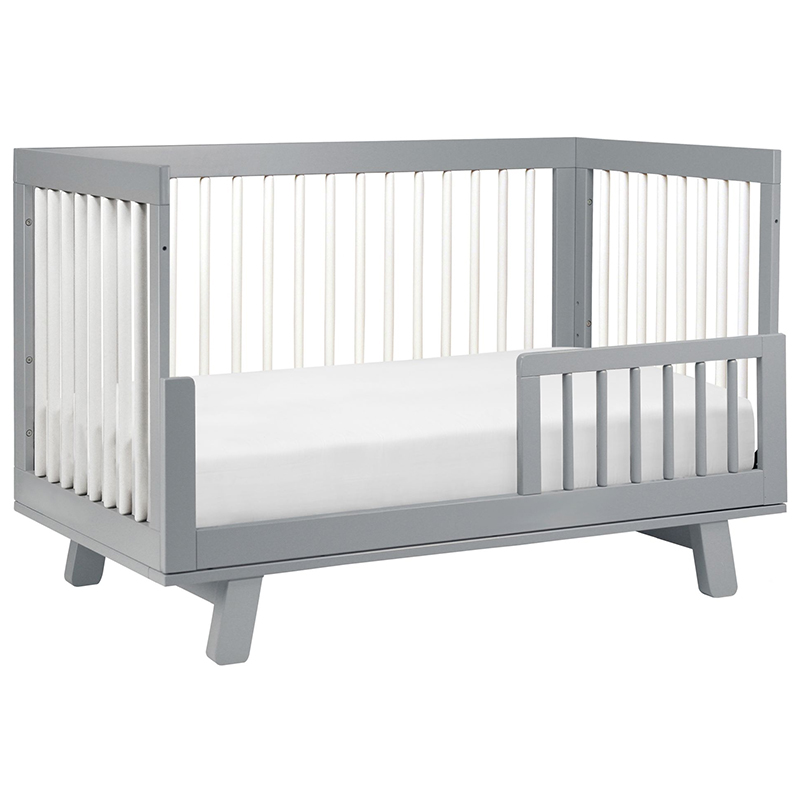 What is a Toddler Day Bed?
After the crib comes the toddler day bed. What is a toddler day bed? It's a low laying bed that incorporates some of the same traits as the crib. These include high sides, a crib mattress, and railings. The difference between a crib and a toddler day bed is that one side is completely adjustable. You can lower one side of the bed so that instead of having high slates on all four sides, one side becomes a lower railing and/or opening. The railing provides security so that your baby can't roll out while they sleep, but when open, it allows your baby to have the freedom to get in and out of bed at their own accord.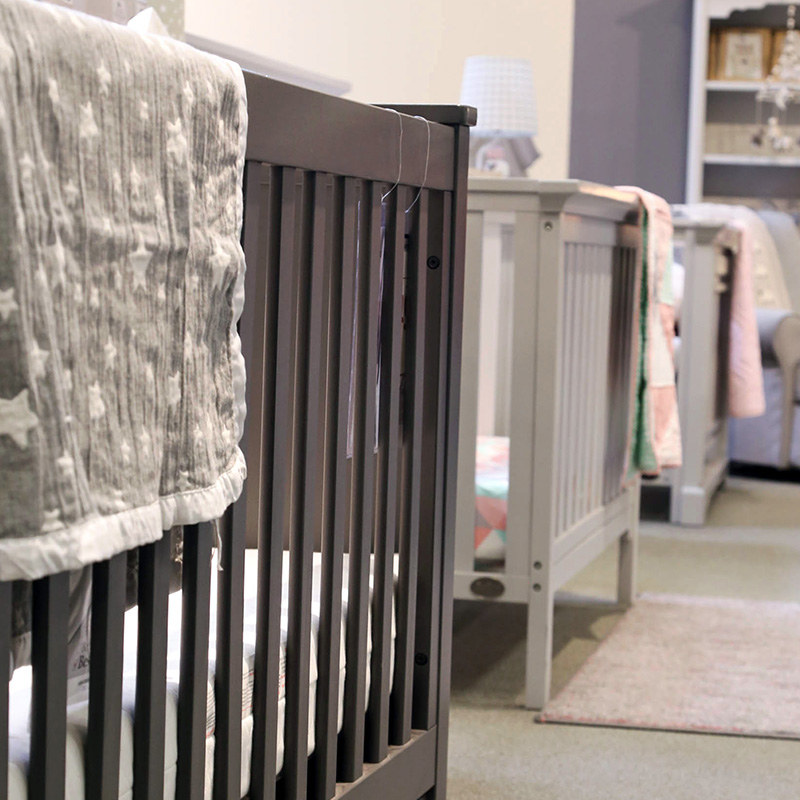 When to Transition to a Toddler Day Bed
As your baby becomes a toddler, they quickly figure out how to escape a crib. Once you begin to notice that they're more active, it's time to transition them into a toddler day bed. It's a bed that introduces your baby to a bigger bed that isn't much different than a crib. When transitioning your infant to a toddler, there's no right age on when to do it. The age ranges from one and a half to three years old, depending on when you feel most comfortable on moving them from a crib to a bigger bed. The second stage of the 3-in-1 crib to bed allows for an opening on one side of the crib which helps them adapt to a bigger bed without changing the bed entirely.
Stage Three: The Toddler Bed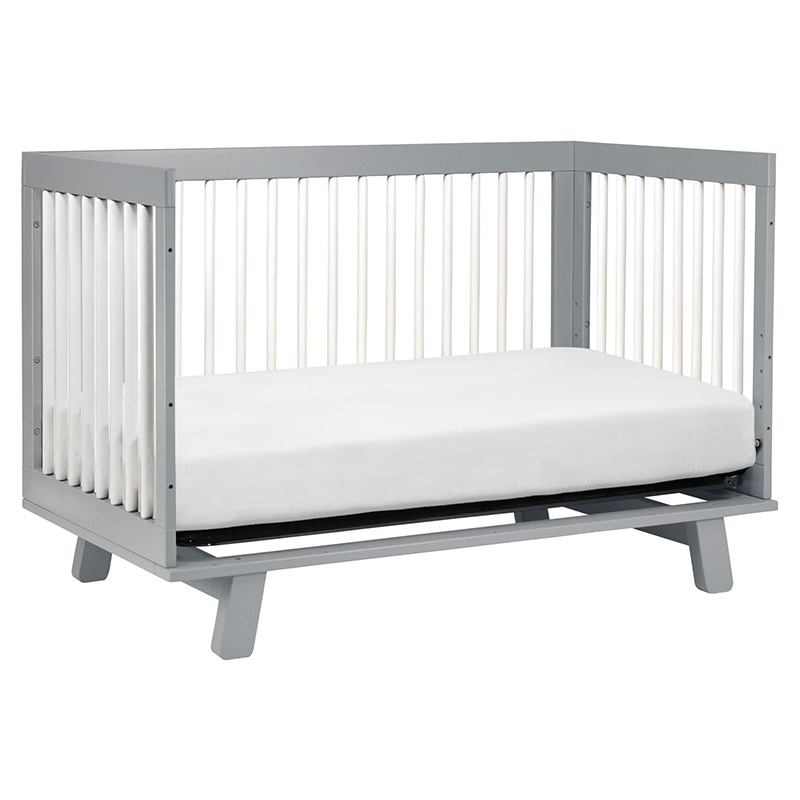 What is a Toddler Bed?
The final stage of the 3-in-1 crib to bed is the toddler bed. This design has the feel of a crib, but with one of the sides removed completely. This stage of the convertible crib helps your child adapt to sleeping in a non-restrictive bed before being in a big kid bed. This bed is low to the ground so your child can get in and out safely and big enough that your toddler can wriggle around.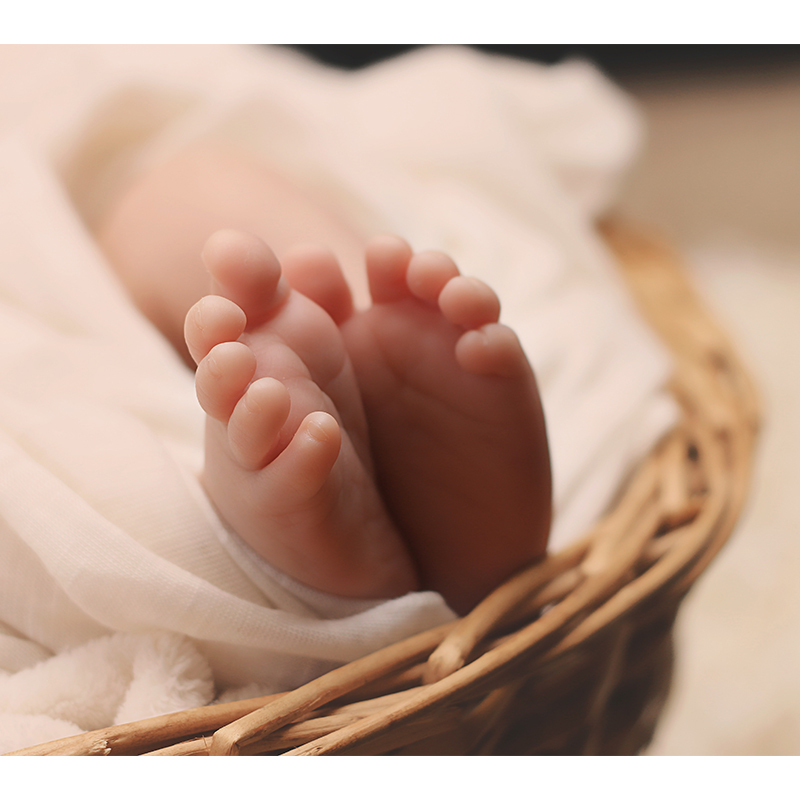 When to Transition to a Toddler Bed
Transitioning your baby into a toddler bed is a big deal. It allows them more room to move around in bed and spread their body out. The removed side lets them climb in and out of bed easily as they discover more freedom and are constantly on the go. A toddler bed is bigger than a crib, but it still incorporates the slats and high sides, just not all the way around. Once they're between the age of 18- 24 months, consider moving them to a toddler bed.
The Design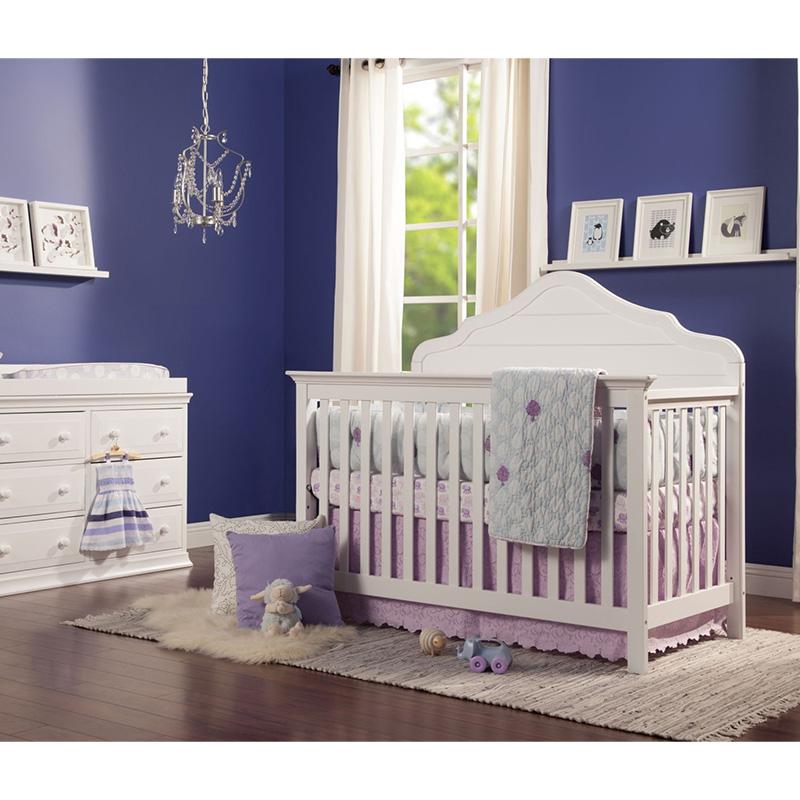 The design of the bed is simple; to have a bed that grows with your child. The vision for this was to create an innovative and affordable product that can convert into different forms of a bed for your child. With the 3-in-1 crib to bed, you're getting three beds for the price of one! The modern design can be perfect for any style and is easily assembled without trouble.
Certification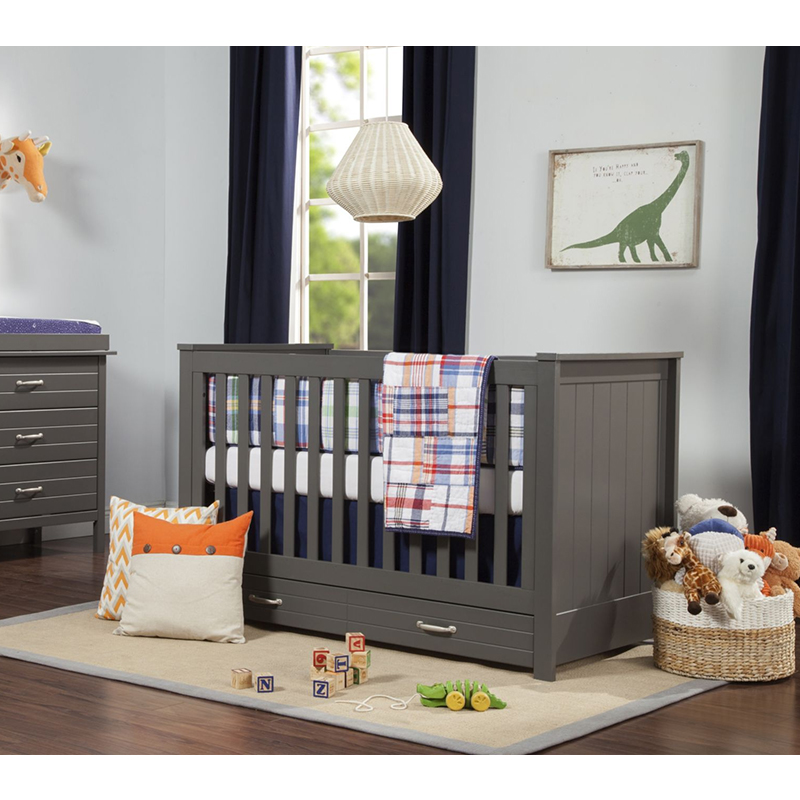 If you're a new parent and haven't heard of the Juvenile Product Manufacture Association (JPMA) and GREENGUARD, keep reading! The JPMA is an organization that ensures products created for children are safe and unharmful. And the GREENGUARD certification certifies that products have been tested to ensure materials used have low chemical emissions. What does this mean for you buying baby furniture? Well, if a product is certified by either/or both of these, it ensures that that particular products is safe for children to sleep in, use, and play with.
The 4-in-1 Crib
Want to take it one step further? Try out the 4 in 1 crib that transforms from a crib to a big kid bed! It's the ultimate money saver and transforms with your child from infancy to the age of 10! The convertible crib is an incredible invention for those who don't want to keep buying a new bed for the different stages for their child. It transforms into four different types of beds: crib, toddler day bed, toddler bed, and finally a full-sized bed! It makes for the perfect and most affordable nursery essential that we consider one of the best parenting hacks around!
---
Our convertible cribs are an affordable option that transform into three different beds! Take a look at our other baby cribs and beds that every parent should have.