Showroom Renovation - Behind the Scenes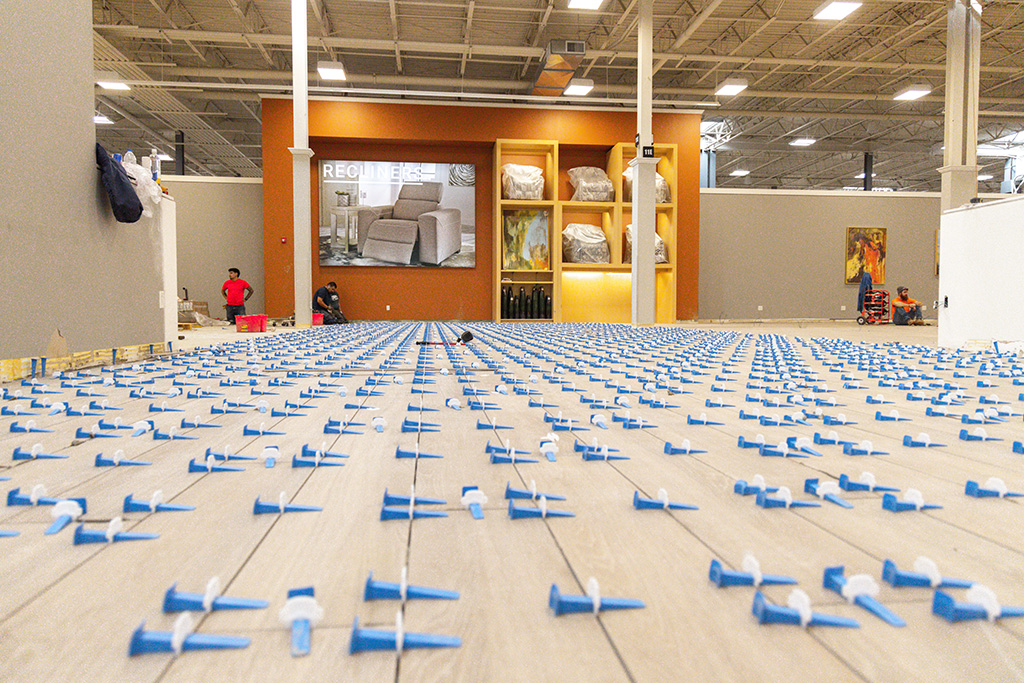 Homemakers Furniture is delighted to provide you with an exclusive look into our recent showroom renovations. Our journey began back in 2021 when we embarked on a mission to revamp our 215,000 square foot showroom. By the fall of 2023, we were ready to unveil the stunning results.
The changes we've made are truly remarkable. We've bid farewell to the old flooring and ushered in a fresh, new look that harmonizes beautifully with our extensive collection of furniture. Our internal and external paint jobs have breathed new life into our space, creating an inviting and inspiring shopping environment. Even our financial office received a makeover, marrying aesthetics with functionality, because we believe in the power of both.
This renovation endeavor is not just about appearances; it's a testament to our unwavering commitment to enhancing your shopping experience at Homemakers Furniture. We aim to provide you with a space that reflects our dedication to quality, style, and functionality. We aim to provide you with a space that reflects our dedication to quality, style, and functionality. Read on to see behind the scenes on how we tackled this exciting project!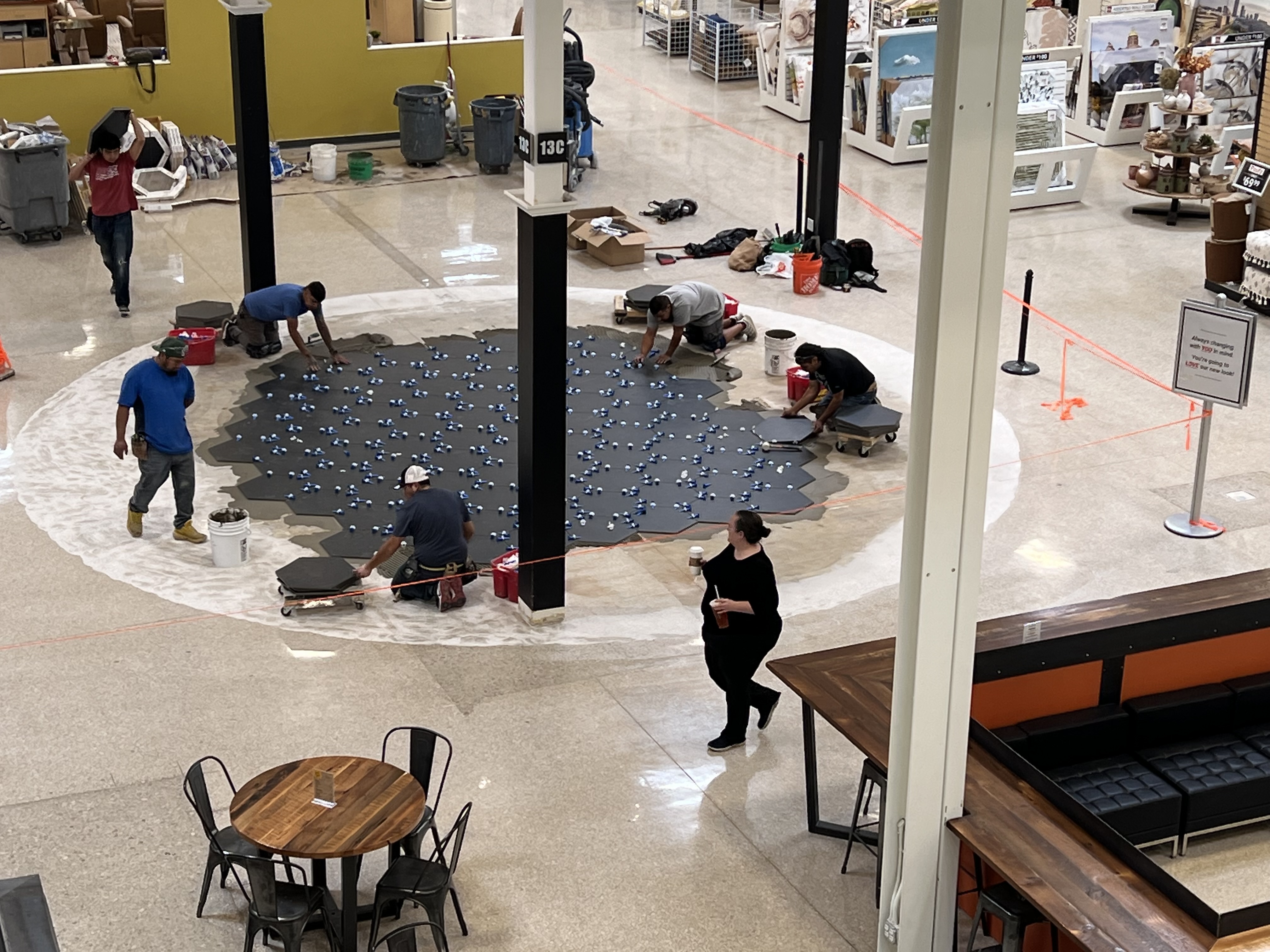 The beginnings of a style circle! The idea behind this is to put together small sections of merchandising that are set up in a design-forward way, rather than on a regular shelf. This style circle is located by Homegrounds, and is always showing the latest home decor with the season. Style circles can assist a consumer in visualizing how they can utilize the items they purchase from Homemakers.
We hope you've enjoyed this insider's perspective on Homemakers Furniture's extraordinary showroom renovation. It's been an exhilarating journey filled with dedication, creativity, and the relentless pursuit of excellence.
The changes we've made, from the revamped flooring to the fresh paint job and the rejuvenated financial office, have not only transformed our showroom but also the way we approach your shopping experience. Our commitment to beauty, functionality, and quality shines through in every corner.
Now, as you venture into our renewed showroom, we hope you'll discover a world of possibilities, whether you're looking for the perfect sofa, a cozy bed, or that special accent piece. It's a space that has been designed with you in mind, where art meets functionality, and where your journey to create the perfect home begins.
Ideas + Advice
November 16, 2023
At its core, Organic Modern interior design celebrates the marriage between the contemporary and the organic. It integrates natural elements such as wood, stone, and plant life into modern spaces, creating an environment that feels fresh, natural, and inviting. Characterized by soft curves, raw natural materials and open spaces.
Read more

about "Organic Modern Style for Every Budget"