May 11, 2020
7 Alternate Side Table Ideas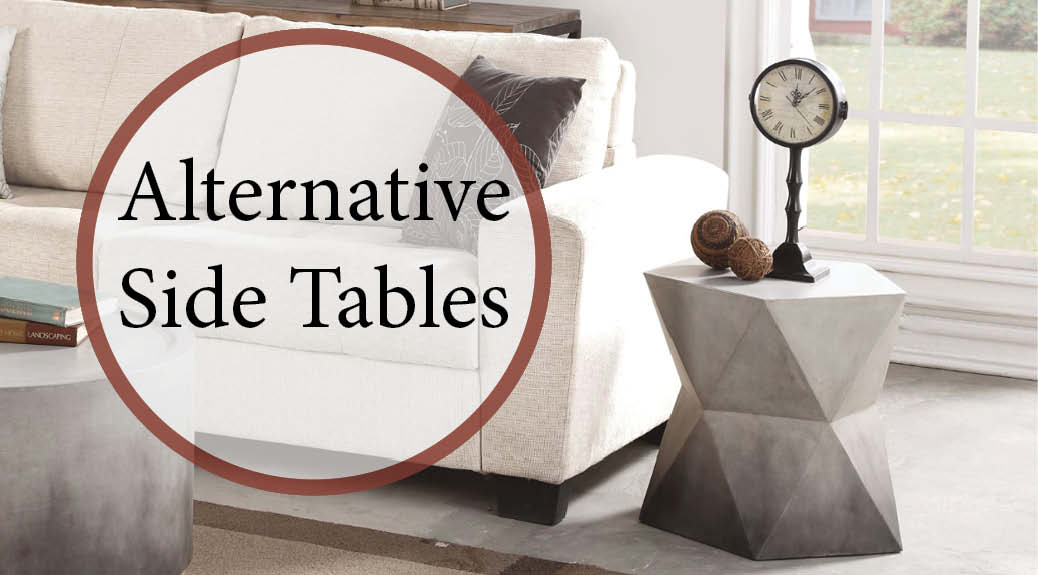 A side table is the perfect accent to your living space or bedroom, but after a while the same old design and function can seem a little….boring. If you're one for quirky angles and unique colors, these seven alternative side table ideas eliminate generic design and instead introduce creativity and DIY projects into your interior. Trust us. These simple ideas will have your home looking off-the-chart fashionable without burning a hole in your wallet.
1. Ladder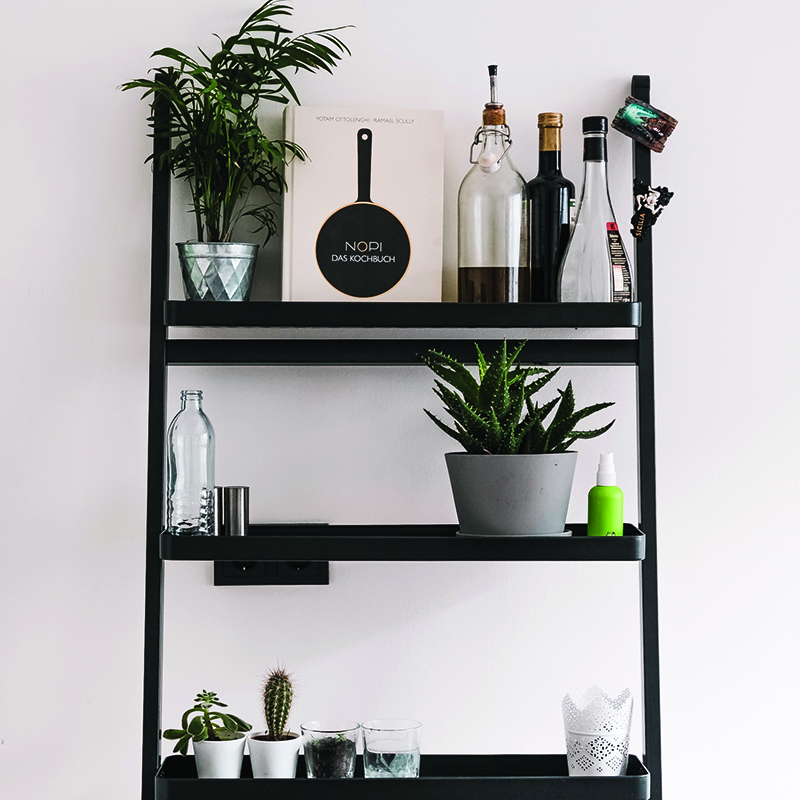 A ladder can easily become an indoor, boho-inspired accessory with the right placement and styling. No matter the size, a ladder or step stool can make a great bookshelf or side table alternative. Be sure to find a ladder that has broad steps to create practical shelving for your interior. Simply place it up against or beside a wall in an area that's open for maximum functionality.
2. Floating Shelves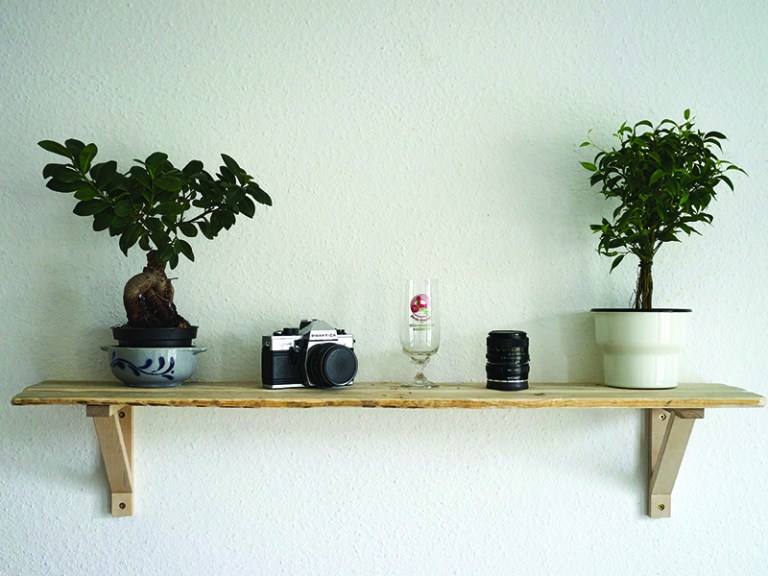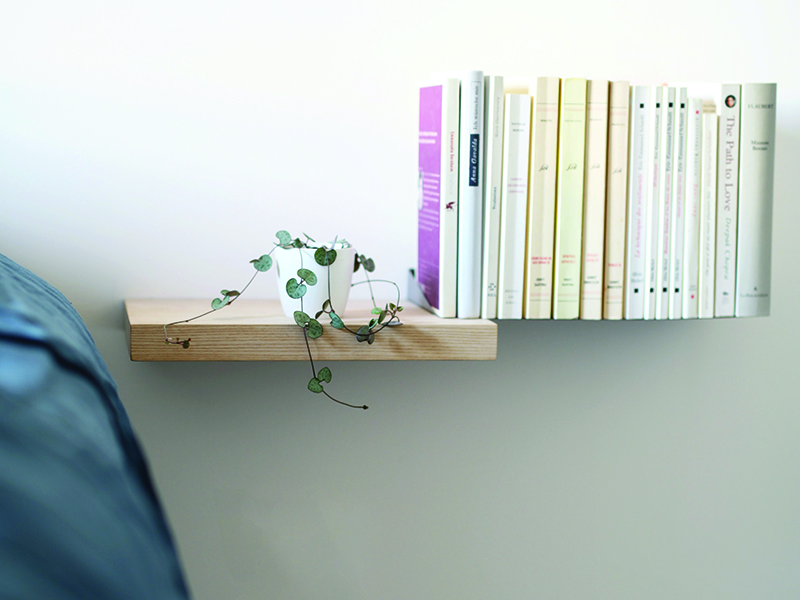 Say goodbye to clutter and hello to floor space with some floating shelves. They're sleek, durable, and easy to install that all you really need is a hammer, nails, and some stunning décor! Use them as a bedside table alternative to enhance a minimalist look or above your couch as a place for lamps or coasters. Here at Homemakers, we have an abundance of accessories to choose from! Visit our store to see all out in-store only accessories!
3. Ottoman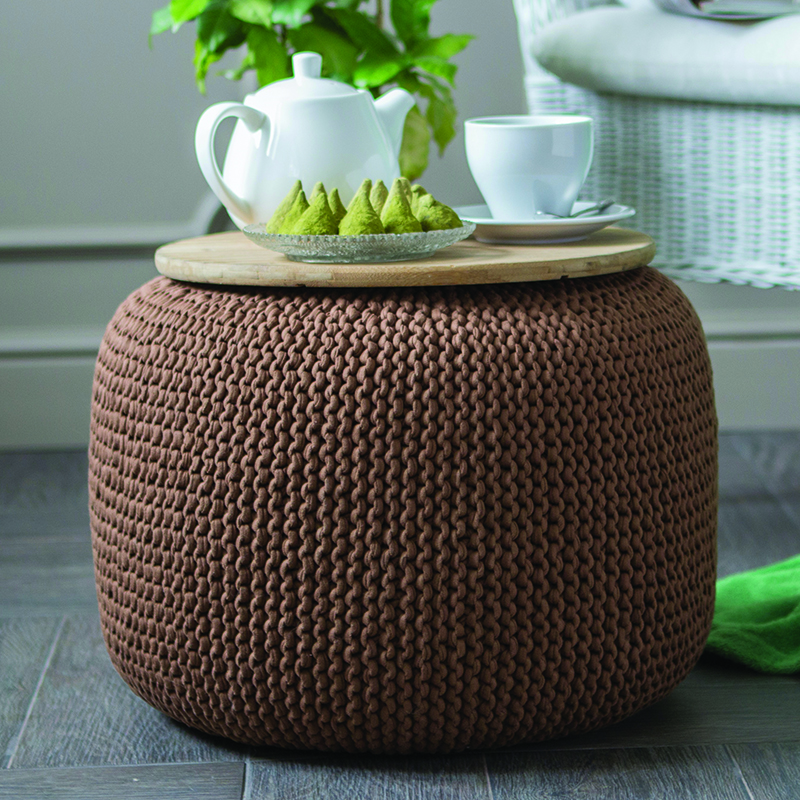 The ottoman. Their versatile ability is never ending, as is their style. An ottoman can come in all shapes and sizes and can be used for a vast number of things: a seat, a footrest, a chair, and even a table. The plush cushioning of the ottoman creates a cozy aesthetic wherever you place it. Place a large, round one in the center of your living room or a tall, square one by the side of your bed. It doesn't only have a fashionable, multi-functional design, but won't burn a hole in your wallet.
Shop Ottomans!
4. Basket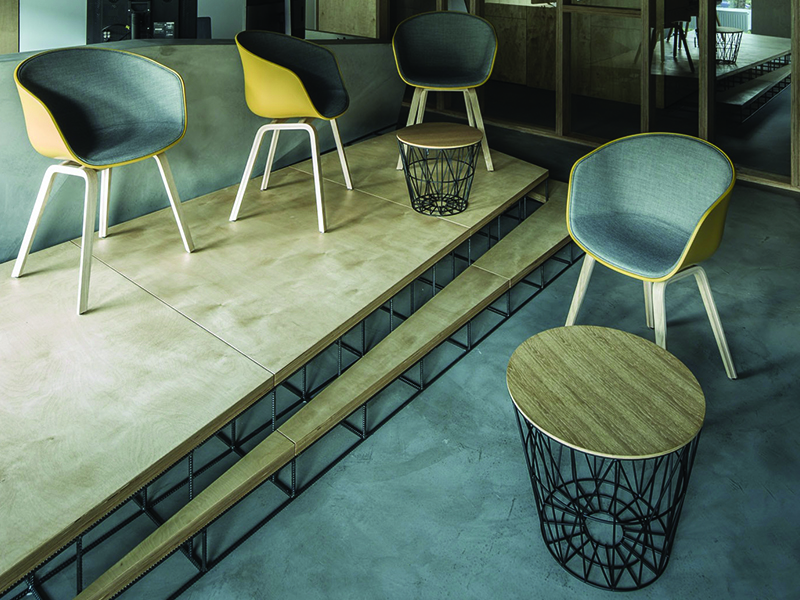 Everyone loves a good basket. They have an abundance of functions, range in all shapes and sizes, and in this case, make for a great side table. Using a basket as a side table or nightstand alternative can be done in a few different ways. The easiest way is to flip it upside down and use the bottom of the basket as your table, however, the DIY route is done by leaving your basket upright and placing a slab of material on top to cover the opening. Here at Homemakers, we have an abundance of baskets to choose from! Visit our store to see all out in-store only accessories!
5. Stools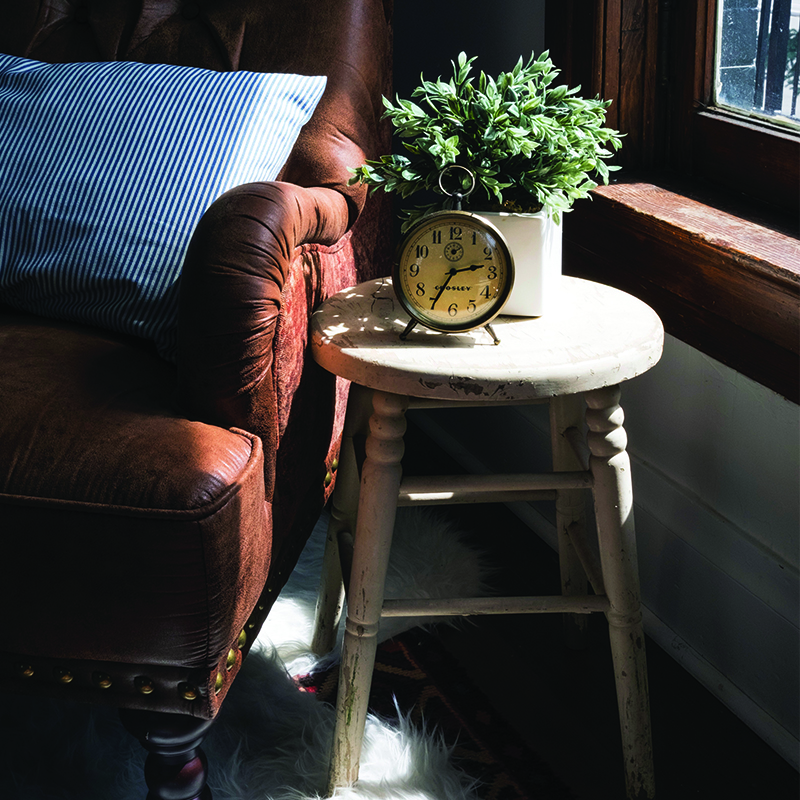 Repurposing your furniture is one of the best ways to save money, plus it adds some vintage to your style. Stools can be used in your dining room, home office, even as a chair for you makeup vanity. Choose a stool that has a solid seat as a make-shift table top and the open design is great for placing minimal décor. Accent your living room furniture or use this as a nightstand alternative!
Shop Stools!
6. Bar Cart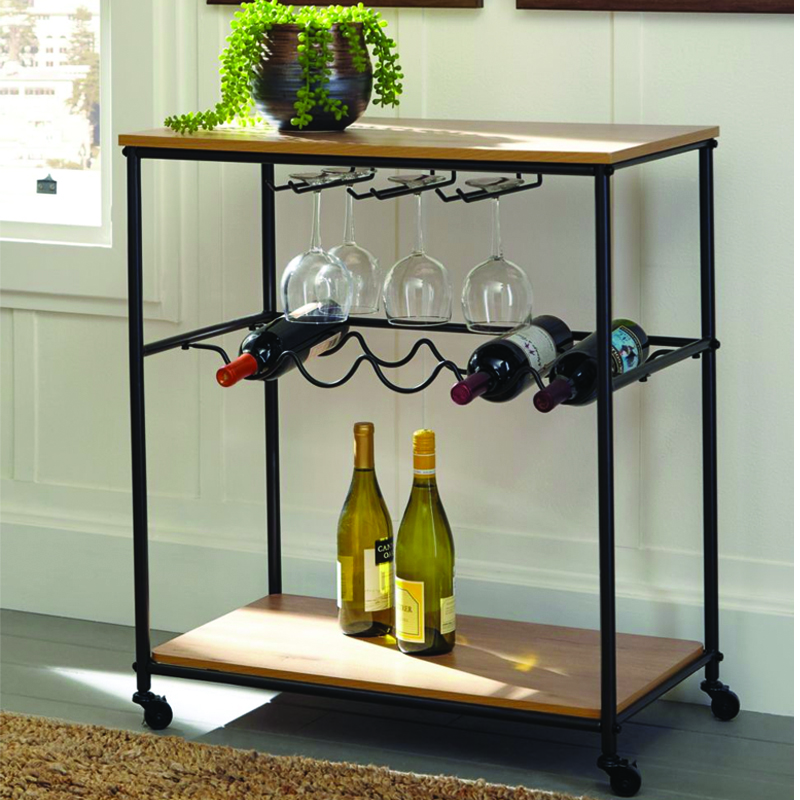 Bar carts can be used for more than storing alcoholic beverages. They can be used as coffee stations, bookshelves, make up vanities, or the perfect accent table to your living space or bedroom. They're designed with a spacious surface top where you can place alarm clocks or table lamps, and they usually feature a lower shelf where you can store books or blankets. Bar carts take storage to a whole new level with their open design and smooth mobility, therefore making them the ultimate piece for upgrading your interior.
7. Headboard with Storage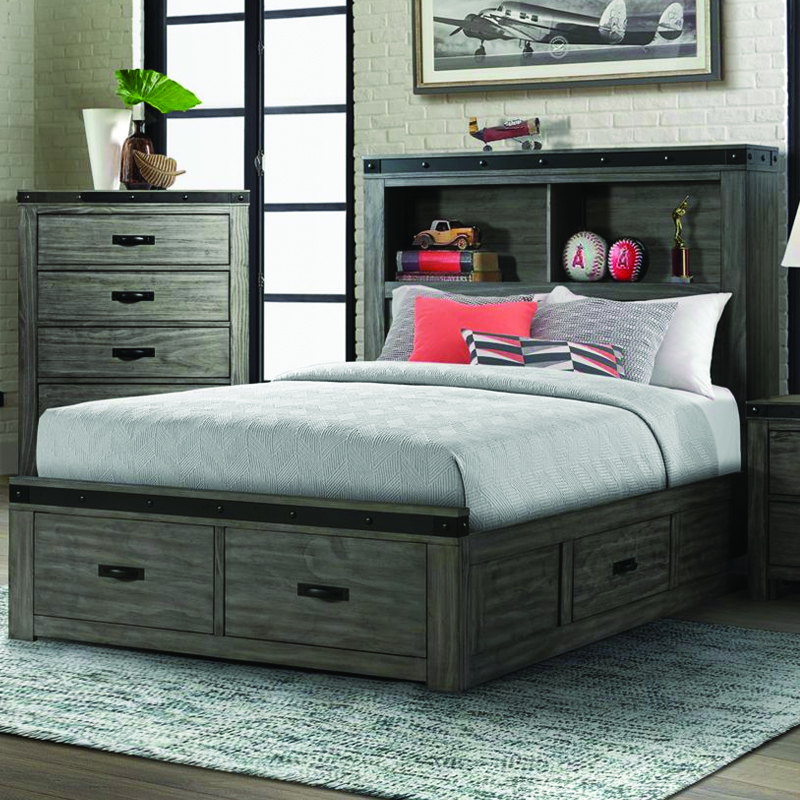 Eliminate your bedroom nightstand completely with a storage bed! Just when you think a bed couldn't get any better, it gets a massive design upgrade to incorporate built-in space for all your bedroom essentials! A storage bed features drawers underneath for clothes or blankets but can also include a headboard with built-in shelves and/or cubbies. Add a lamp, alarm clock, and some décor and you've got yourself a nifty, versatile beside table alternative. Check out more storage beds to find the best one for you!
Choosing something other than a regular nightstand or side table is exciting. You can craft your own with some DIY projects or utilize other furniture that you wouldn't necessarily consider as a side table. Theses seven ideas are only the beginning of the ongoing side table alternative list. With the right décor that give your interior a little bit of oomph.
Leave us a comment of your favorite side table idea below!
---
Feeling Inspired?
Don't miss another post! Be the first to know about the latest furniture trends, home solutions and new additions to our showroom. Subscribe to Hm etc. today!