Furniture Brands Made in the USA
Homemakers is proud to offer a huge selection of quality, American-made furniture. From budget-friendly to heirloom-quality, find furniture made in the USA for every room in your home! For logistical and availability reasons, some components and fabrics may be imported. But, the construction and craftsmanship behind each of these companies is all-American.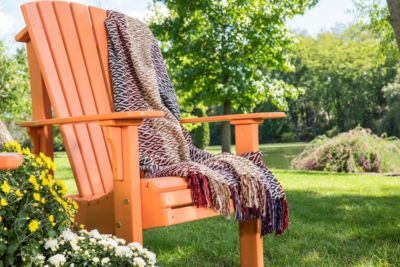 AMISH OUTDOORS
Amish Outdoors has been producing American-made patio furniture for nearly 30 years. What started in the corner of an Ohio barn has since expanded to a 56,000-square foot shop. The company is known for its durable, comfortable poly (or HDPE) outdoor furniture.
Shop Amish Outdoors furniture here.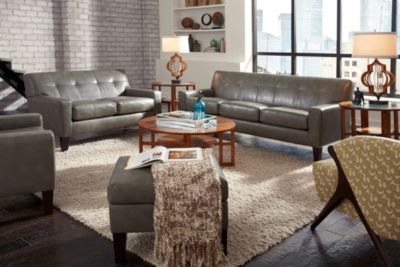 BEST HOME FURNISHINGS
Best Home Furnishings was founded in Ferdinand, Ind., in 1962. Fifty years later, the company still crafts furniture in the USA and employs nearly 1,000 American workers.
Shop Best Home Furnishings here.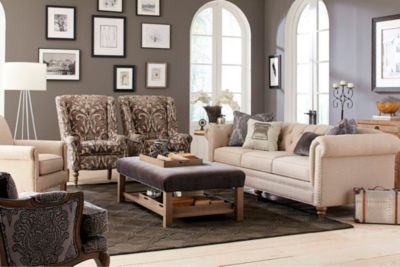 CRAFTMASTER
Craftmaster was the American dream of two North Carolinians. They started making fashion-forward, affordable furniture in Taylorsville, N.C. in 1972. The company now boasts more than 650,000 square feet of manufacturing and warehousing space in the foothills of N.C. They still follow an American work ethic and employ more than 700 people.
Shop Craftmaster furniture here.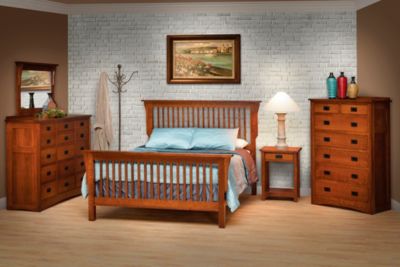 DANIEL'S AMISH
In the rolling hills of Holmes County, Ohio, you'll find Daniel's Amish. Their heirloom-quality furniture is one hundred percent American-made. Each hand-crafted piece combines traditional Amish methods with modern facilities for superior quality. Daniel's Amish also uses locally sourced wood from sustainable timberlands in Ohio and Pennsylvania.
Shop Daniel's Amish furniture here.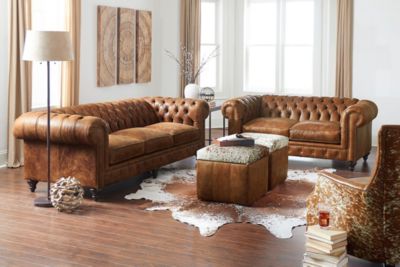 ENGLAND FURNITURE
England Furniture is another American-made furniture success story. Co-founded by brothers Charles, Eugene, and Dwight England, the company gained the attention of La-Z-Boy Co. and has operated as an independent division since 1995. It now employs more than 1,000 people throughout its eastern Tennessee factories. Skilled Tennessee craftsmen and craftswomen build each piece of furniture for American-made quality.
Shop England Furniture here.
HOMESTRETCH
Mississippi is a hotbed of furniture manufacturing, and it's the region that HomeStretch calls home. Every HomeStretch product is created in their northeast Mississippi factory. While both domestic and imported materials are used, all their furniture is designed and made in the USA.
Shop HomeStretch furniture here.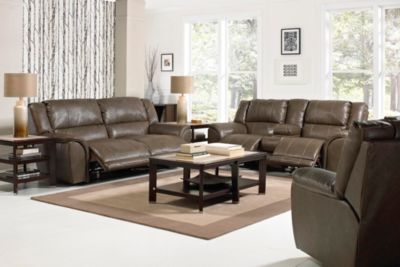 JACKSON/CATNAPPER
Amid the Great Depression, W. Ray Jackson had just $30 to his name when he came to Tennessee to start Jackson Furniture Company in 1933. That $30 turned into over 1.3 million square feet of furniture manufacturing space in TN, MS, TX, and FL by the 1970s. Today, Jackson Furniture Industries employs more than 1,500 people in six U.S. factories. While some covers on products are imported, nearly all Jackson furniture is still made in the USA.
Shop Jackson/Catnapper furniture here.
LANG FURNITURE
Lang furniture was born in a small milk shed in central Wisconsin in 1965. James Lang started by making small chests with his three young boys. Since then, the company has become a recognized manufacturer of American-made furniture. Today, every piece of furniture is made by hardworking people in central Wisconsin.
Shop Lang Furniture here.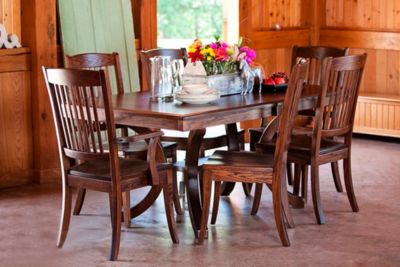 OAKWOOD INDUSTRIES
Husband-and-wife duo Clay and Ida Mae Zimmerman founded Oakwood Industries 30 years ago in Memphis, Mo., a small town in northeast Missouri. Decades later, Oakwood Industries still makes high-quality wood furniture made in Missouri. From dining sets to beds, each piece of furniture is crafted in the U.S.A. to this day.
Shop Oakwood Industries furniture here.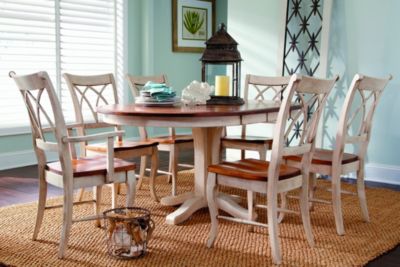 PALETTES BY WINESBURG
Palettes by Winesburg boasts 100% American-made furniture from forest to fabrication. This family-owned company is based in the rolling farmland of Ohio's Amish country. Every piece of timber is hand-selected, shaped in their sawmill, then carefully checked in their dry kilns. This level care and craftsmanship gives Palettes exquisite solid wood furniture.
Shop Palettes by Winesburg furniture here.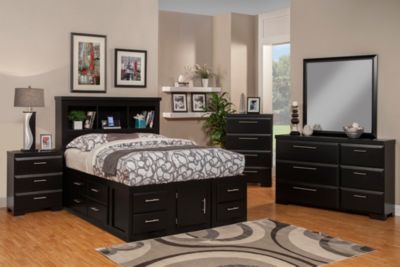 SANDBERG FURNITURE
With over a 100-year track record of success, this family-owned company prides itself on style, selection and value. Family owned and operated, Sandberg Furniture is made in the USA at their Los Angles factory. The company's core value is that low and middle-income consumers deserve to furnish their homes beautifully. Driven by this belief, Sandberg strives to create quality furniture at a price that you can afford.
Shop Sandberg Furniture here.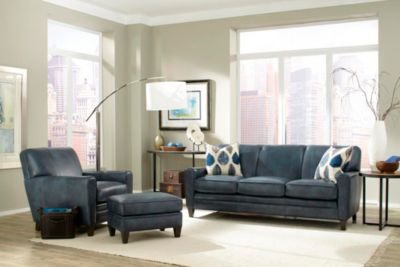 SMITH BROTHERS
Nestled in the small town of Berne, Indiana you'll find Smith Brothers. The Berne, Ind., manufacturer traces its history to 1926. Today, Smith Brothers employs over 525 people and operates with almost 500,000 square feet of factory space. Each piece is constructed here in the U.S.A. with a rich, American history and strong bond of integrity.
Shop Smith Brothers furniture here.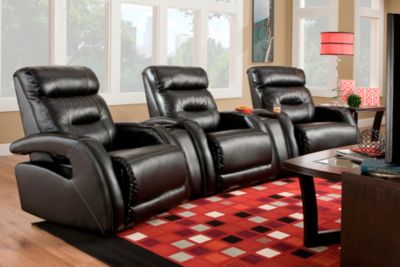 SOUTHERN MOTION
Southern Motion's humble roots in Pontotoc, Mississippi have driven their honest craftsmanship for almost two decades. They believe that American workers can manufacture quality, competitively priced products. Today, the company employs over 1,450 workers in their five Mississippi-based facilities.
Shop Southern Motion furniture here.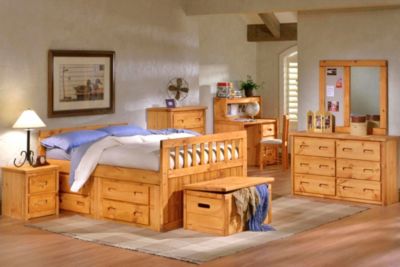 TRENDWOOD
For over 30 years, Trendwood has produced affordable, solid pine kids' furniture in its Arizona plant. This combination of value and quality makes Trendwood one of our customers' longstanding favorites. They proudly offer furniture made in the U.S.A. to this day.
Shop Trendwood furniture here.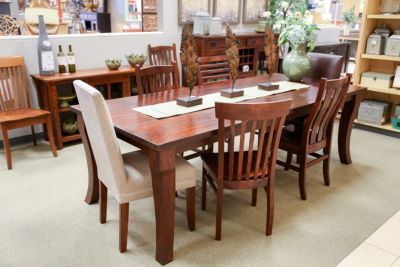 WOODCO
Woodco began in Fort Smith, Arkansas by making parts for other furniture manufacturers. They decided to start building their own chairs and tables as other manufacturers left the business. Today, Woodco is still family owned and operated, driven by quality American craftsmanship. Every piece is built with solid hardwoods and crafted in the U.S.A.
Shop Woodco Furniture here.