May 04, 2023
Top 5 Bestselling Outdoor Sectionals
For outdoor there are many seating options, the most popular are sectionals. These can be perfect for a small space that needs lots of seating, or a big space that needs to cover a lot of space. At Homemakers we offer many collections with sectionals. Here's a list of our top five bestselling outdoor sectionals.
Beachcroft
This Beachcroft sectional is our top seller for a reason. Made of resin wicker and high-performance Nuvella fabric, it can withstand anything you throw at it. It's easy to remove the cushions for a cleaning. The neutral colors are perfect for any space.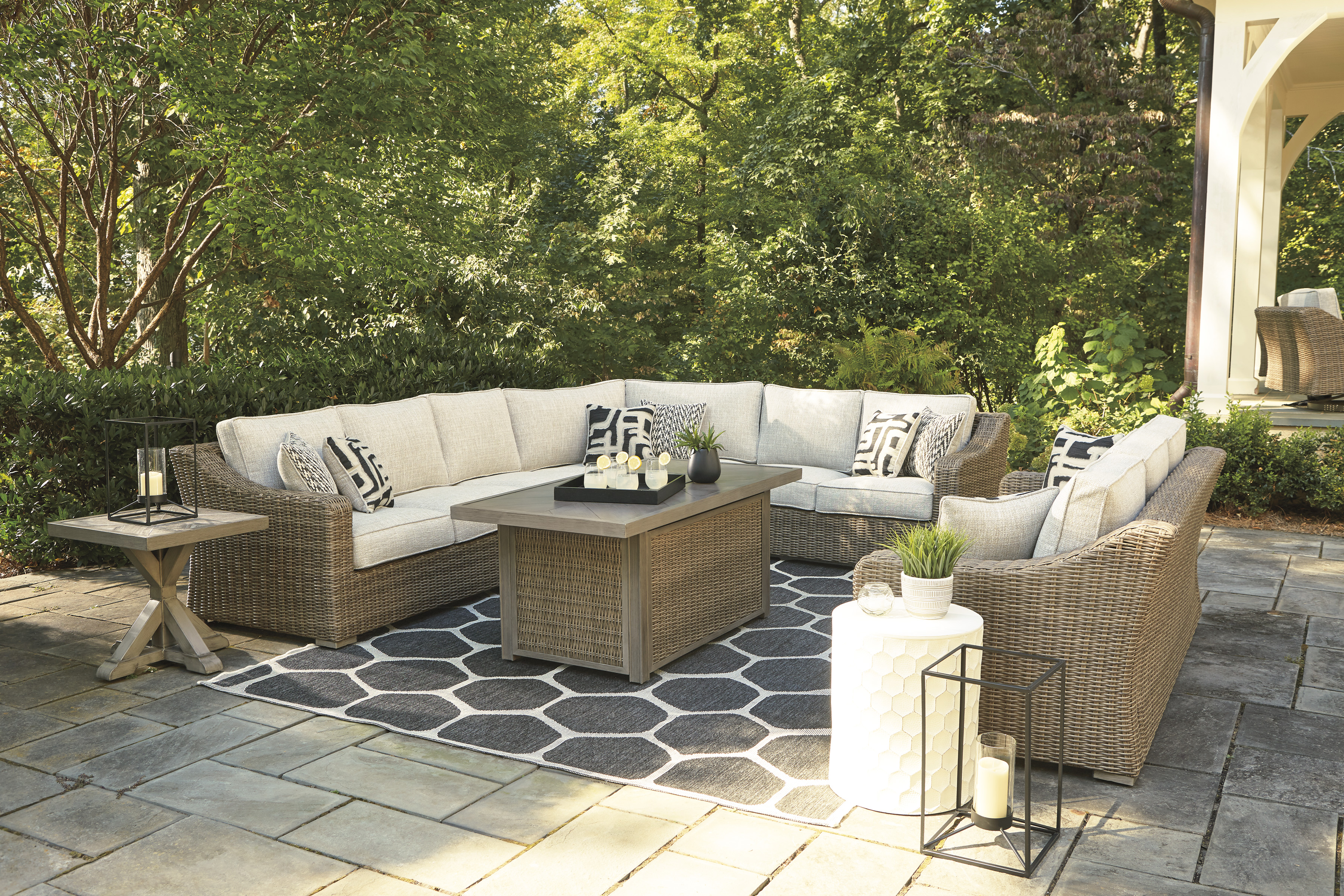 Easy Isle
Just like the Beachcroft the easy isle features Nuvella fabric, an all-weather wicker construction, and rust-resistant aluminum frames. This sectional is perfect for anyone wanting a darker wicker in their backyard oasis.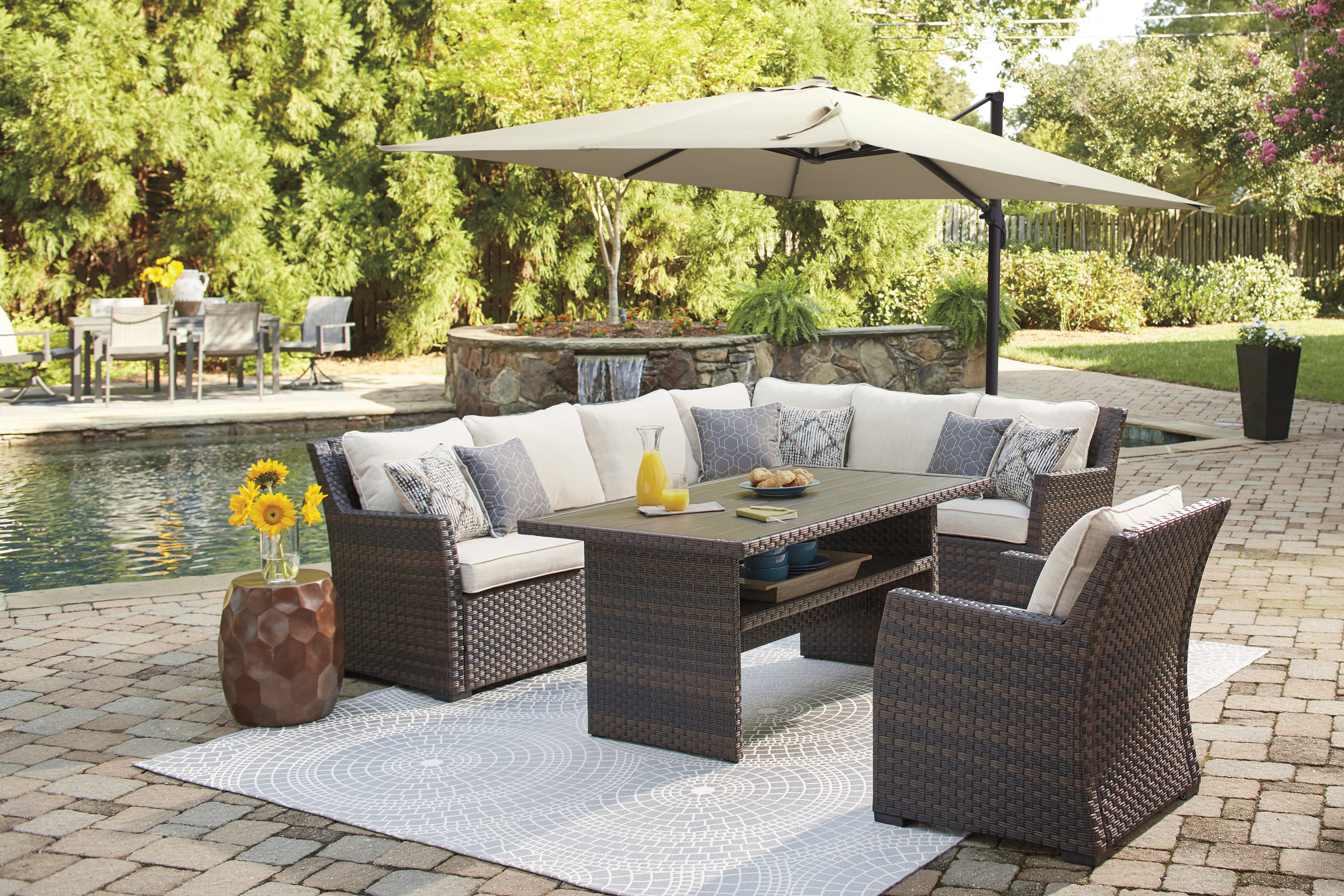 Calworth
Built to stand up in any weather, the Calworth is another great option. This 5-piece sectional features Nuvella fabric, handwoven wicker, and a light brown color. Perfect for any space that needs to be lightened up.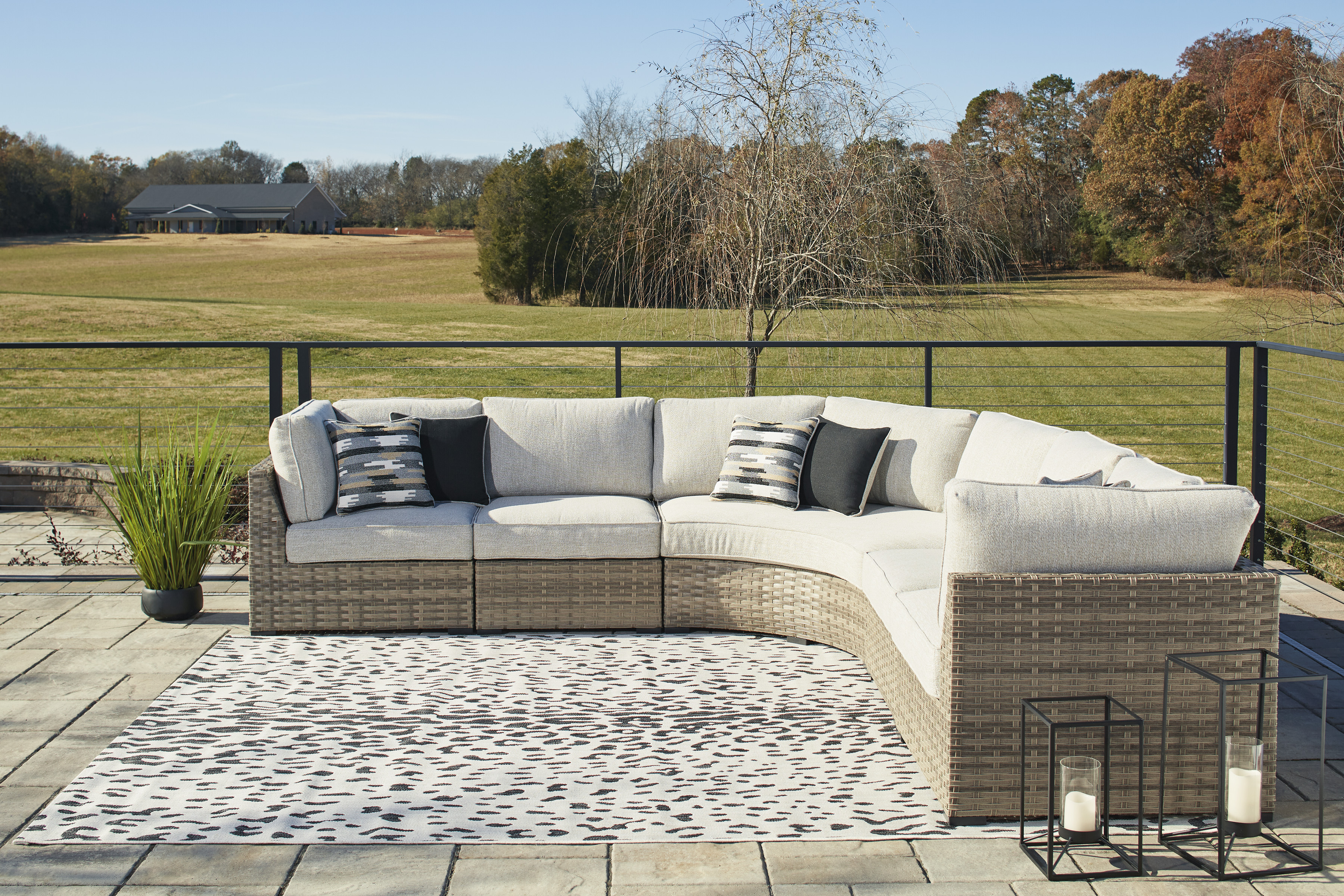 Silo Point
The Silo Point is the most unique of the bunch. Featuring a eucalyptus wood frame, the 3-piece sectional is great for creating a lighter space. Topped with high-performance Nuvella fabric, it's fade resistant and easy to clean.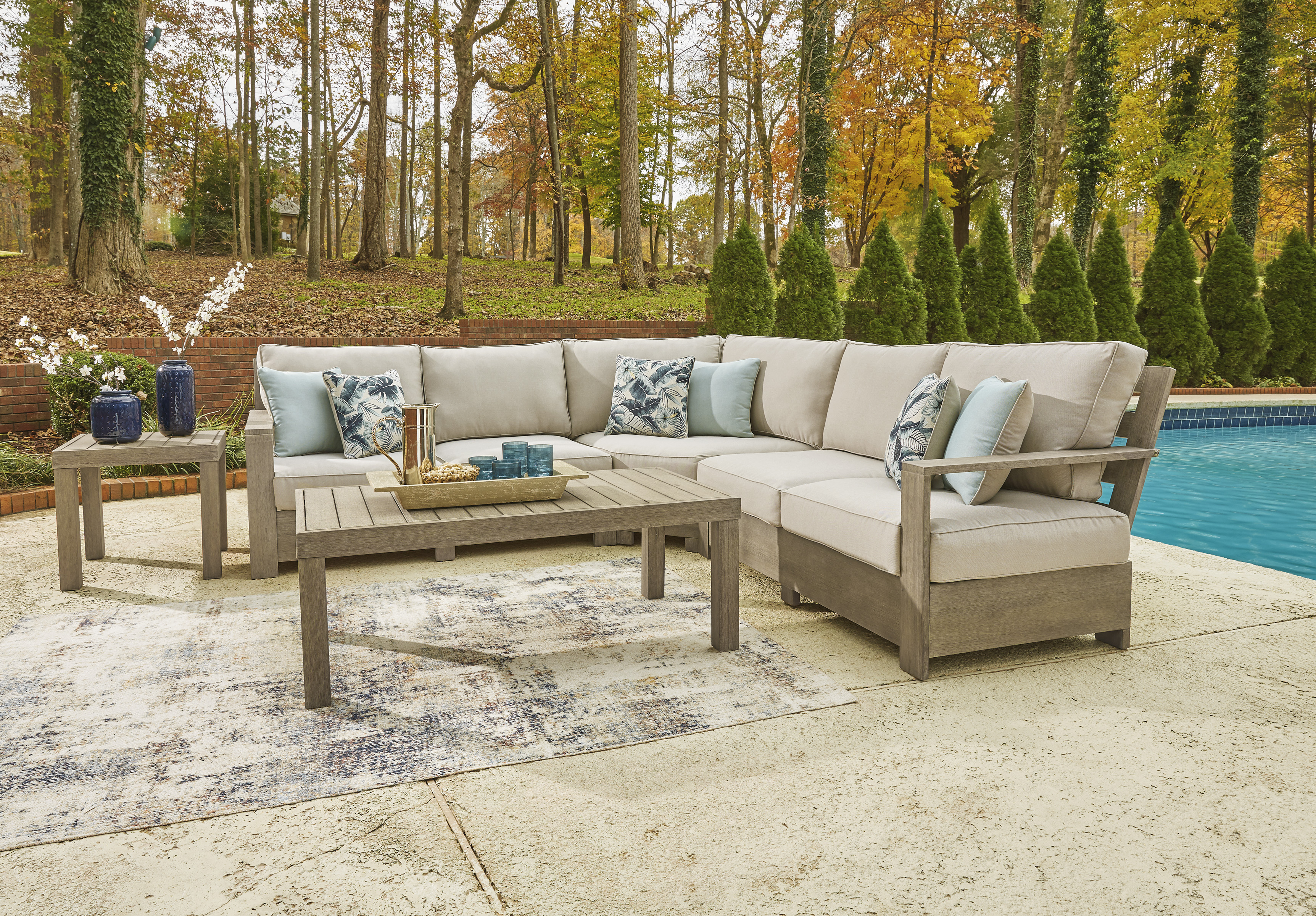 Harbor Court
Last but not least is Harbor Court. This 5-piece sectional has handwoven wicker and Nuvella fabric. This piece comes in shades of light and dark gray. It's perfect for any spot in your backyard.
Whatever kind of outdoor seating you are looking for, Homemakers has it. Check out all of these sectionals in-store and find the rest of their collections for more options!
Ideas + Advice
September 20, 2023
For new and expecting parents, the wait before the arrival of your baby can be an overwhelming and anxiety filled time. Between car seats, diapers and baby bottles, the nursery might take the cake for most intimidating. What are the most important things to remember when shopping for newborn furniture? Where should the baby sleep? The answers are different for every family and will depend on your personal needs. Here's where to start.
Read more

about "Baby's First Bed"