October 01, 2018
5 Steps to Choosing the Perfect Bedroom Bench
Updated: 08/07/2019
Like punctuation at the end of a sentence, a bedroom bench adds an essential finishing touch to a space. The ideal mix of form and function, a bench at the end of the bed is a must-have to complete your bedroom furniture. But if you don't have one already, you may be wondering: Why do I need a bedroom bench?
An end-of-bed bench offers handy storage and seating while instantly elevating style. Visually, it's a great way to break up the expanse of your bed with some texture and interest. On a practical level, a storage bench in the bedroom can hold anything from extra pillows and blankets to books and trinkets. An end-of-bed bench also provides the perfect perch to tie your shoes in the morning or kick your feet up in the evening. The list of benefits could go on and on.
Bedroom benches come in all shapes, sizes, materials and styles. With so many options, selecting the right bench for your bedroom can be daunting. Lucky for you, we're here to help. We've compiled a step-by-step guide on how to choose the best bedroom bench for your space, style and storage needs.
Step 1: Grab The Measuring Tape
A bench is a great way to fill up the room without creating extra clutter, especially in large bedrooms An end-of-bed bench also works well in small rooms to maximize tight storage space. In either case, the first thing to consider when shopping for a bench is the scale.
A too-small bench can make a room feel off-balance and awkward, while an oversized one becomes a bulky inconvenience. For a bench that's just right, the length should stretch across most of your bed, leaving a few inches of space on either side.
Start by measuring the width of your bed. (A standard queen-size bed is 60 inches wide, and a king typically measures 76 inches.) Now take roughly 80 to 90 percent of that measurement. That's about how long your bench should be. This ensures the bench won't stick out on either side of the bed or look disproportionately small.
For a queen bed, choose a mid-sized option like this gray tufted bench.
Height is another important dimension to consider. Ideally, the bench seat shouldn't be taller than the bed. Measure the total height from the floor to the top of your mattress and aim for a bench a few inches shorter than that.
Exceptions to these rules exist, however. If your bed doesn't have a footboard, a bench with a decorative back can stand in as a creative alternative. In this case, the back of the bench may reach higher than the bed itself and that's OK, too.
As for the depth, be sure to leave enough room to navigate easily around either end. If space is tight around the foot of your bed, choose a narrower option like this petite wood bench.
Shop the Look
Step 2: Consider the Day-to-Day Use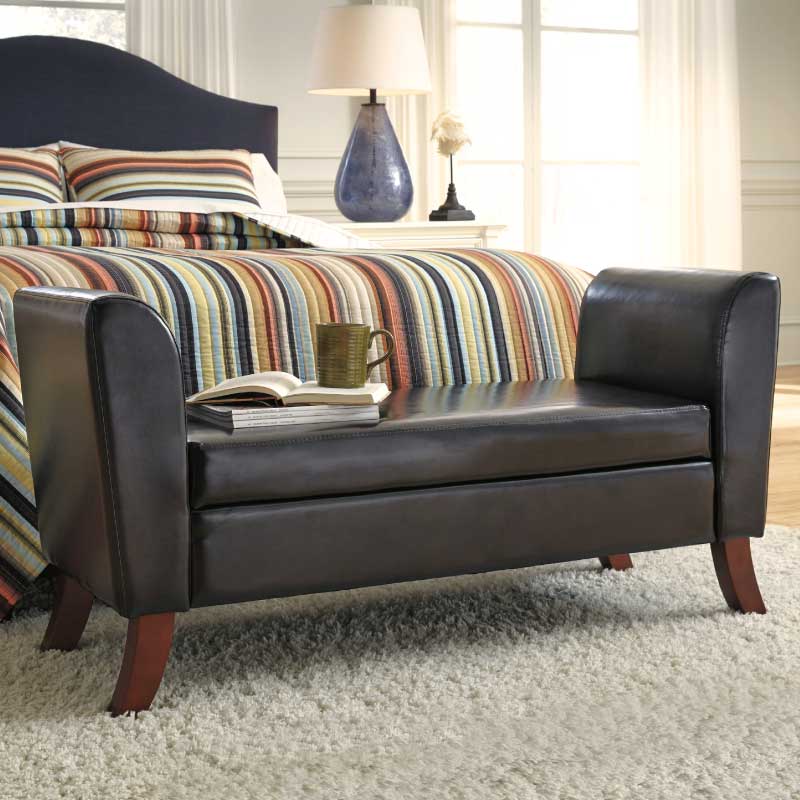 Besides acting as a stylish design element, a bench should serve a purpose in the bedroom. It's up to you to decide how it will function in your space. Think through your daily routine to determine how you want your bench to fit into that.
Of course, benches can also function as extra seating. Create a snug reading nook at the end of your bed by selecting a bench with arms.
Nail down a plan on how you intend to use your bench on a daily basis. It'll help you narrow down the choices as you start shopping.
Shop the Look
Step 3: Think Storage
One of the greatest advantages of a bedroom bench is the added storage. You can never have too much storage space, especially when it's incorporated into a stylish furniture piece. A bedroom bench can help you conquer clutter by giving stray items a place to live (so they don't end up strewn all over the floor!). Consider areas where you could use some extra organization and choose a bench to fulfill that need.
Many benches also feature hidden storage tucked under the seat. This tufted storage bench has a lift-off top that reveals plenty of space below to stow pillows, blankets and other bulky items. For a slimmer look, this wood bench features a flip top and an under-seat storage area that's perfect for out-of-season clothes.
Shop the Look
Step 4: Play With the Configuration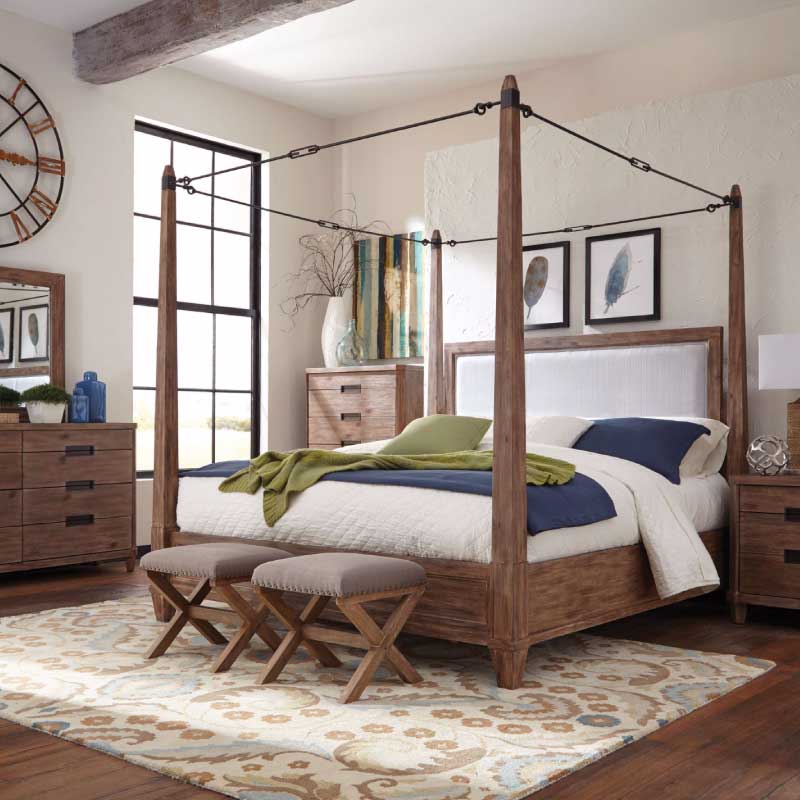 Now that you've hammered out all the specifics on dimensions and features, the next step is to decide on the arrangement. While the standard long bench is certainly a solid choice, there are plenty of other options to switch up the configuration if you're feeling adventurous.
Keeping in mind the same rough measurements you calculated in step one, feel free to get creative with how you fill up that space. Two matching ottomans can stand in for a bench when arranged side-by-side.
The options are truly endless, so don't be afraid to break away from the traditional bench concept.
Shop the Look
Step 5: Let Your Style Shine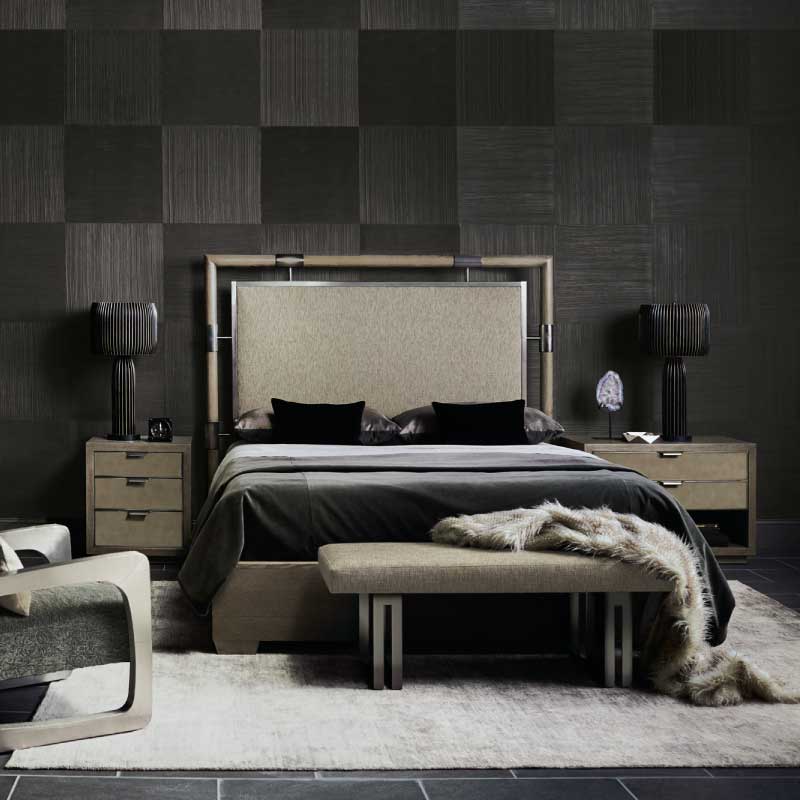 The last step in your search for the perfect bedroom bench is the best one yet. Now it's time to let your personal style take it away.
Look to the rest of your bedroom furniture and decor to help guide your search. Your bench should complement the other pieces in your bedroom, but they don't need to match exactly. Consider creating some contrast by pairing a wood or metal frame bed with an upholstered bench (or vice versa!). Have some fun with the texture and materials to really make a bold impact. A faux fur bench or a mirrored one are perfect statement-makers that add a touch of glamour.
Is your design style more traditional? Go for a bench with an elegant, antique feel.
Shop the Look
With endless style possibilities and storage options, there's a bedroom bench for every space. Follow these steps and you're sure to find a bench you love. Ready to begin?
Ideas + Advice
September 20, 2023
For new and expecting parents, the wait before the arrival of your baby can be an overwhelming and anxiety filled time. Between car seats, diapers and baby bottles, the nursery might take the cake for most intimidating. What are the most important things to remember when shopping for newborn furniture? Where should the baby sleep? The answers are different for every family and will depend on your personal needs. Here's where to start.
Read more

about "Baby's First Bed"