August 30, 2021
Everything You Need to Know About Mattress in a Box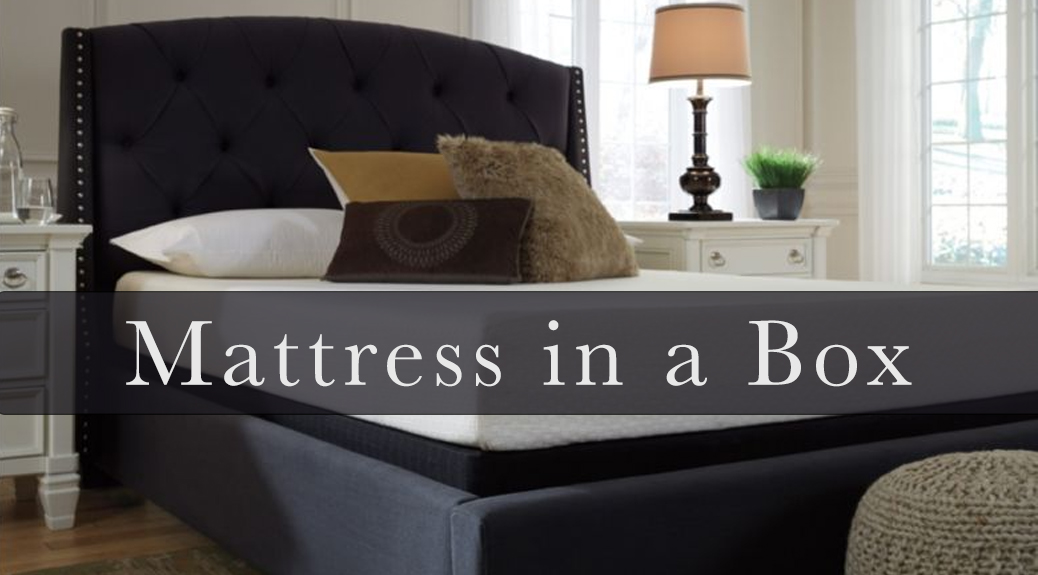 If you're in the market for a new mattress, there's a good chance you've come across numerous brands and models that advertise themselves as a "mattress in a box" (sometimes referred to as "bed in a box"). These mattresses are a fantastic option to consider when choosing a mattress, offering numerous benefits and convenience to transport into your home.
How Does Mattress in a Box Work?
As the name implies, a mattress in a box is… well, a mattress that comes in a box! They come compressed, vacuum sealed, and tightly rolled up in a long box that's easy to carry and fit into your vehicle.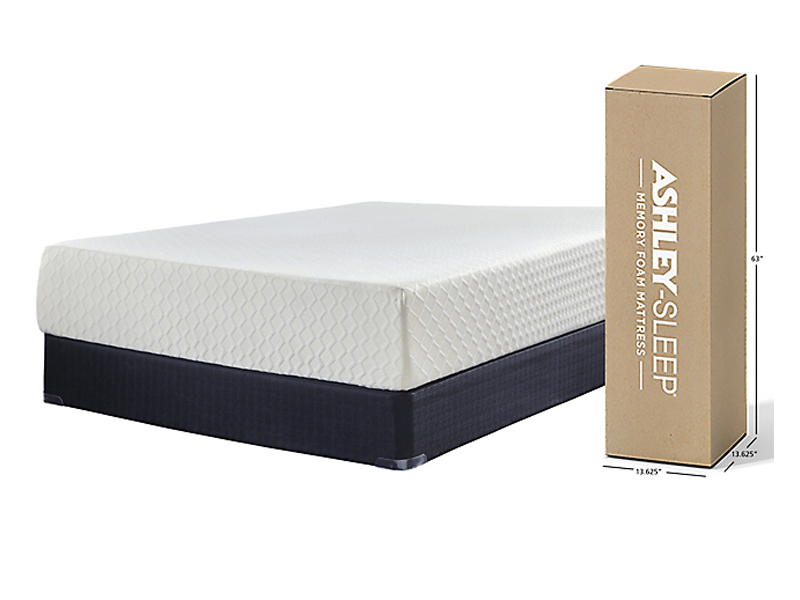 What is a Mattress in a Box Made of?
While every mattress in a box model will have distinct elements to it, the vast majority are made of some type of memory foam. This pressure-relieving material molds itself to your shape to provide a supremely comfortable sleeping experience.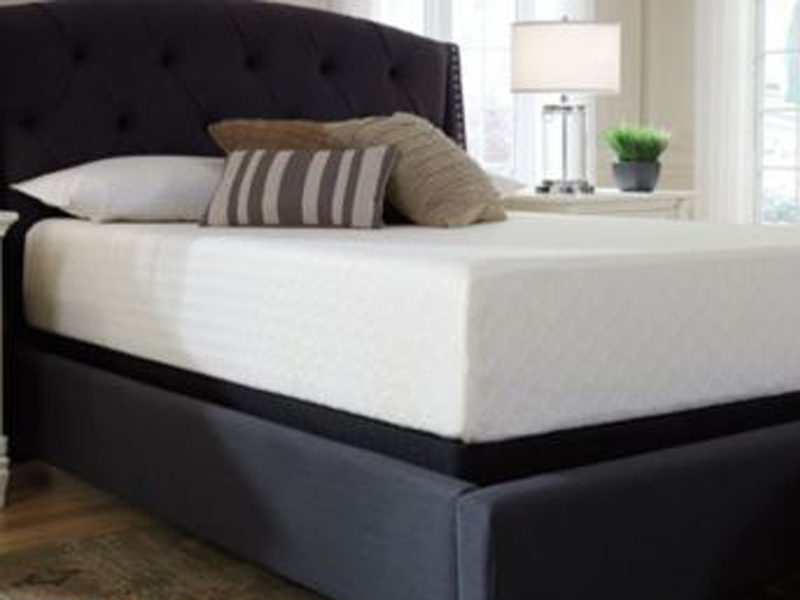 Unpacking your Boxed Mattress
Once you have the mattress in a box in your home, unpacking it is easy! Simply open the box, remove the packaging, and unroll the mattress onto your bed. The mattress will quickly begin to expand into its final shape. Be sure to pay careful attention to instructions from your specific mattress manufacturer, as some recommend waiting several days before sleeping on the mattress, while others only ask for a few minutes.
Benefits to Mattress in a Box
Easy Transportation
A traditional mattress is difficult to transport due to its size and shape. While many retailers, including Homemakers, offer free shipping options with the purchase of most mattresses, buying a mattress in a box opens up possibilities.
It's often possible to fit a mattress in a box right in your vehicle, meaning you can pick up and take home your new mattress all on your own. Remember to carefully measure your vehicle's space and compare it to the dimensions of the mattress in a box. Larger mattress sizes may require two people to lift the box properly.
Affordability
Let's face it. Mattresses can be expensive! Sleep is a huge part of our everyday lives, which is why we're often willing to pay a premium for a quality product. Mattress in a box manufacturers are able to keep costs low by saving on shipping and generally having less overhead expenses than traditional mattress manufacturers. These savings are then passed on to you.
Return Guarantees
One of the most common hesitancies to purchase a mattress in a box is the fear that it simply won't provide a good night's sleep. To help alleviate that concern, many mattress in a box brands offer a return guarantee. These let you try out your new mattress for several weeks or months before deciding whether it works for your needs. If not, you can return it for free!
At Homemakers, we offer the 120 Night Comfort Guarantee to give you ample time to decide whether your mattress is a long-term fit. We recommend sleeping on your new mattress for a minimum of 30 nights for it to break in and to allow your body to adjust to the comfort and support.
Learn Why Homemakers is the Best Place to Buy a Mattress!
Care Tips and Tricks for Your Mattress in a Box
Rotate the mattress 180 degrees about four times a year
Wash the antimicrobial cover approximately every two months
Use a manufacturer-recommended base to support your mattress
Keep it away from heated elements, like heated blankets and radiators
Let your mattress breathe in the morning before making your bed
Learn more about How to Care for Your Mattress!
Test a Mattress in a Box In Person
One of the typical drawbacks of a mattress in a box is the inability to test it out like a traditional mattress. Many mattress in a box brands have either no or very limited brick-and-mortar locations to browse and lay on mattresses, which is why free trials are so common for this type of mattress.
However, there are still retailers that will let you test a mattress in a box. At Homemakers, we have our mattress in a box selections out on the showroom floor just like any other mattress. This way, you can try them out to find what fits best for you! Plus, ask our non-commission mattress specialists any questions you have.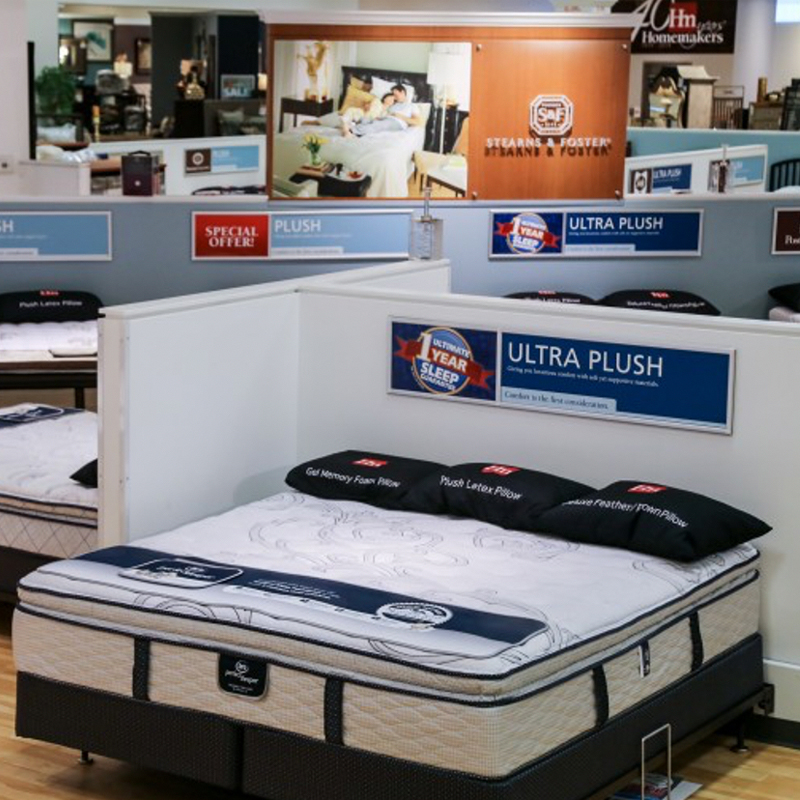 Test a Mattress in a Box In-Store!
Getting the best night's sleep possible is critical to your overall wellbeing, which is why choosing a mattress that fits your needs best is so important. A mattress in a box can be a great option for anyone looking for an affordable, convenient, and comfortable sleeping option.