November 09, 2020
How to Care for Your Mattress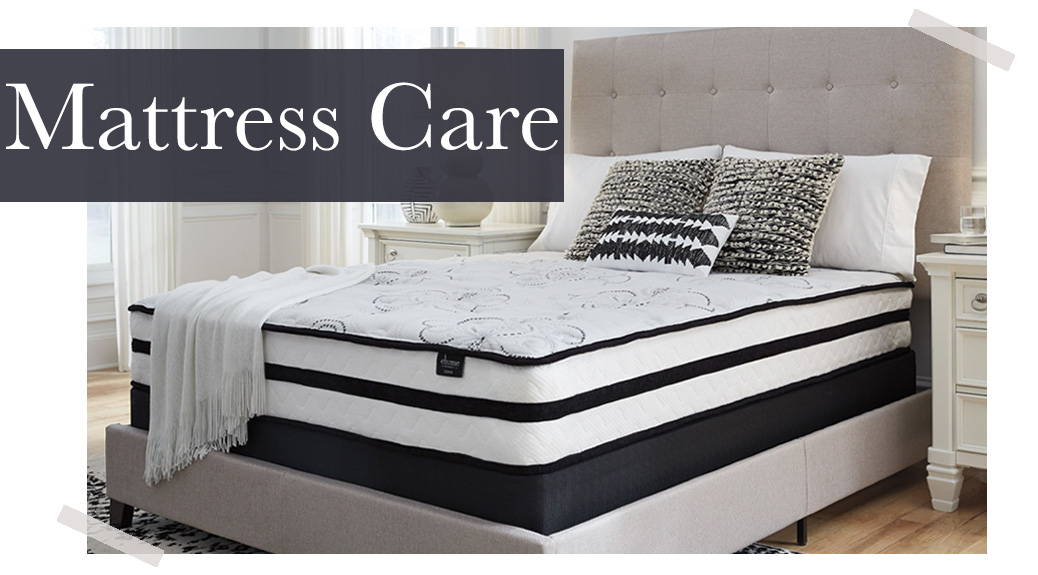 Featured in Header: Ashley Chime 10 In. Hybrid Queen Mattress in a Box
You spend a lot of money on a mattress, one that fits just right, that contours to your body, and that helps you sleep soundlessly. It only makes sense you want it to last as long as possible before you drop a lump sum on another one.
On average, a mattress lifetime is roughly 8-10 years, anything after that is questionable. Then again, the lifespan of a mattress is heavily impacted by what type you have and how well you take care of it. Just think, you sleep on your mattress every night, possibly with a partner, child, or pet. If not properly taken care of, it's only a matter of time before things start going south. Here are some mattress care tips to make sure you make your money's worth out of your mattress!
Flip or Rotate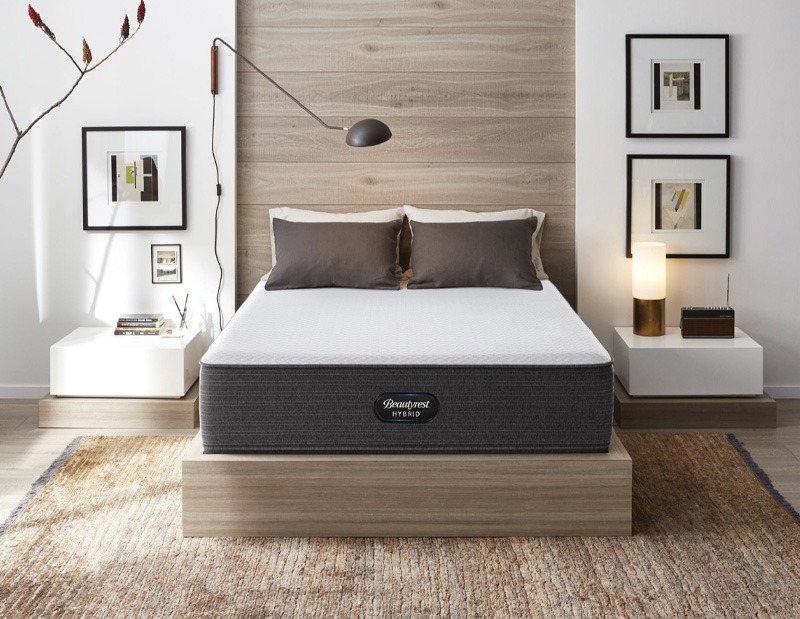 Simmons Beautyrest Hybrid BRX1000-C Plush Queen Mattress
You may have heard that flipping your mattress can make it last longer, but that isn't entirely true. Flipping or rotating your mattress helps it wear evenly, meaning better comfort throughout its lifetime, but it won't prolong how long your mattress lasts. This technique helps to prevent early onset sagging and lumping, premature spring breakage, and excessive wear in certain spots. However, not every type of mattress can benefit from this technique, and knowing whether to flip, rotate, or not do anything at all depends highly on the type of mattress you own. For example, a memory foam mattress is only one-sided, so it should only be rotated, not flipped.
Although it doesn't prolong your mattress's lifetime, it's an important mattress care tip to regularly flip or rotate your mattress to ensure you sleep soundly every night. Learn more about mattress lifetime in our Why You Should Change Your Mattress Every 8 Years blog post!
Support Your Mattress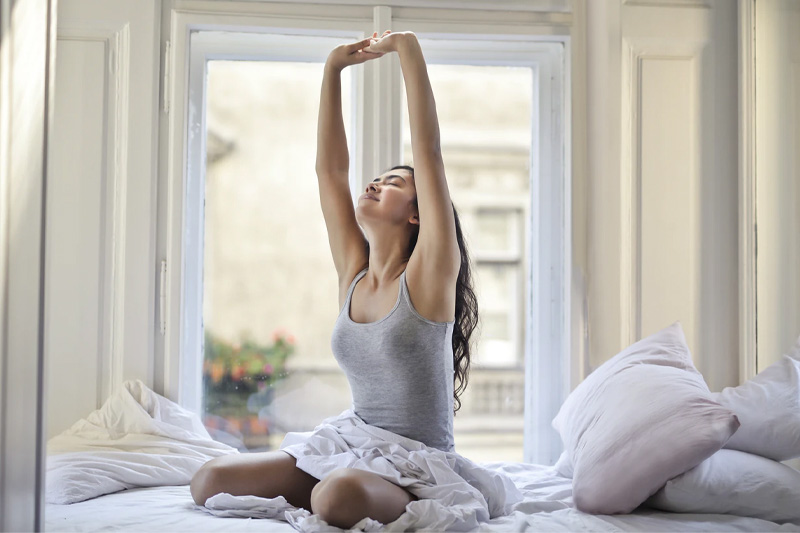 One of the best ways to support your mattress is by having a box spring and durable bed frame. These mattress care items help prevent sagging and provide all-around support for your mattress. Both items will help prolong the lifetime of your mattress to make it worth your money.
Shop our Quality Amish Heirloom Bedroom Furniture to find bed frames and other durable bedroom pieces. It features high-quality and hand-crafted furniture items that help support your mattress and complement your bedroom interior. Our Daniel's Amish Lewiston Queen Sleigh Bed is the perfect durable bed frame that provides all-around support for both you and your mattress to give for long-lasting comfort.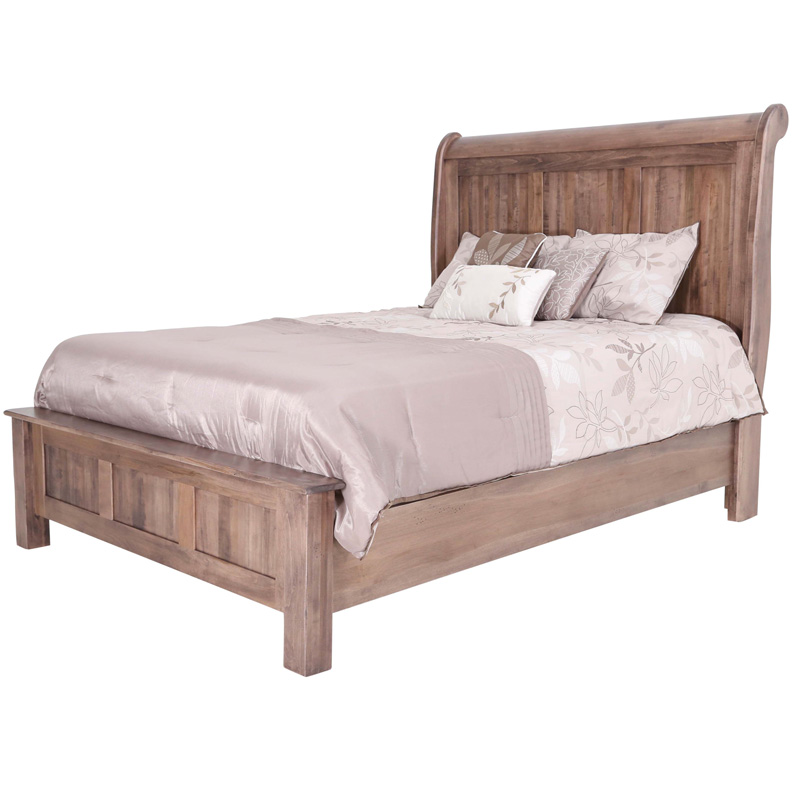 Want more movement in your bed? An Adjustable Base will raise your head and foot positions for unparalleled comfort all night long.
Mattress Pads and Sheets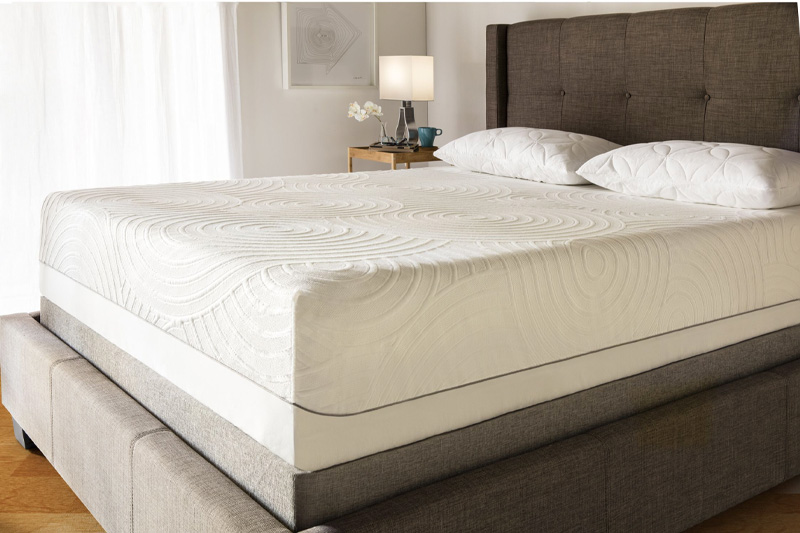 Tempurpedic Mattress Tempur-Protect Queen Mattress Protector
The best way to keep your mattress clean is to have bedsheets and a mattress pad. Some sheets and mattress pads may be used as extra padding, but their main function is to offer an extra layer of protection between the open air and your mattress. These pieces help prevent stains, spills, and other unwanted things that may fall onto your mattress. Remember to regularly wash your mattress pads and sheets to help keep your mattress looking and feeling clean.
Durable bedding is great for protecting your mattress, but it's sometimes difficult to find the perfect sheets that are pet friendly. And no matter how many pet beds you buy for your furry friend, they somehow still end up on the bed. Check out the 4 Tips for Buying Pet-Resistant Bedding with our blog post!
Know When It's Time…
It's important to know when the lifetime of your mattress is coming to an end. Here are a few indications to know when it's time to replace your mattress.
Restless Sleep

Having a sore body when you wake up or constantly stirring throughout the night should be your first indication that you need to replace your mattress. A mattress's main function is to provide support and comfort so you can enjoy a blissful night's sleep. Once that stops, it's time to start thinking about buying a new one.
Visible Sagging and Lumping

Another way to know your mattress's lifetime is by visible sagging or by feeling lumps. This is an indication that the materials in your mattress are starting to break down. This can be seen in all mattress types; memory foam mattresses become softer, spring mattresses begin to lose their elasticity, and so on.

Allergies

Over the years, your mattress will accumulate a lot of allergens like dust and mold. These types of allergens are sure to stir up irritations and cause allergic reactions. If you notice that your allergies are acting up early on in your mattress's lifetime, consider getting hypoallergenic bed sheets.
Have A Test Run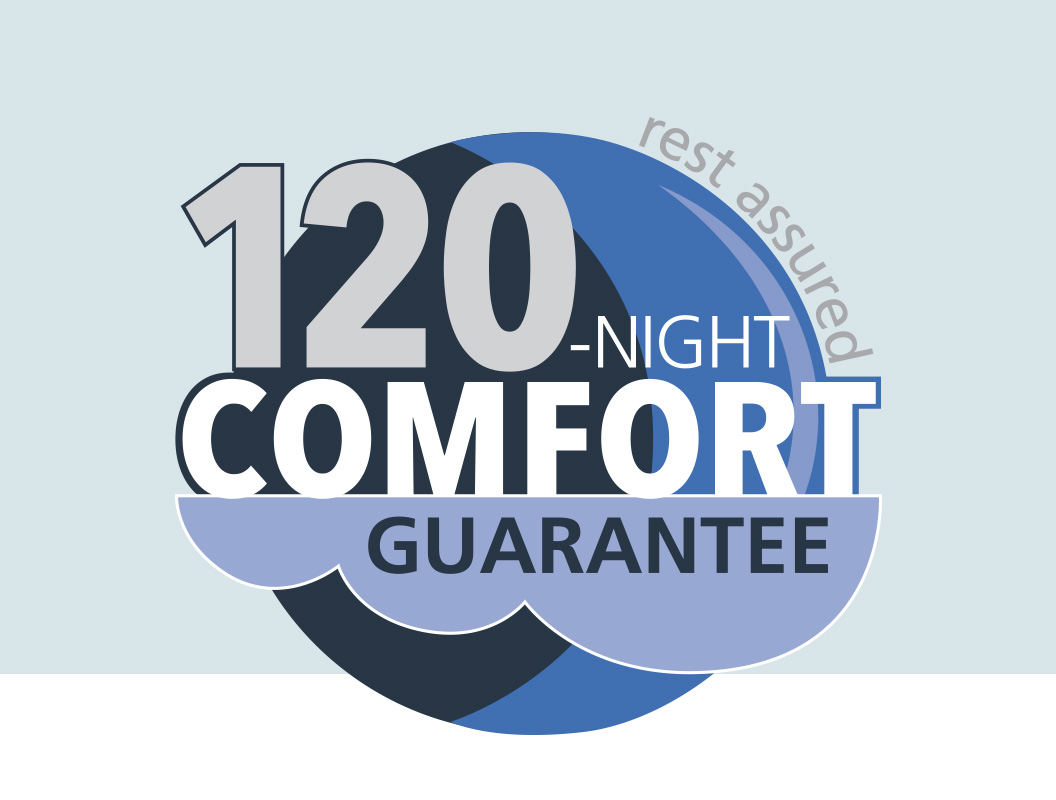 Shopping for a mattress is difficult. There are so many options and prices to choose from, andplus we don't always get it right the first time around. Besides, trying out a mattress in-store or buying online isn't the same as sleeping on one in your own home. When you buy a Homemakers mattress and mattress protector, our 120-Night Comfort Guarantee allows you to try out your mattress for 120 nights to make sure it's the right fit. If not, just bring it back and get a refund or replacement with a minimum restocking fee! Make sure you're getting your money's worth with our 120-Night Comfort Guarantee.
Taking care of your mattress takes time and effort but is definitely worth it in the long run. Apply these mattress care tips to your routine to ensure you get the most out of your mattress!