December 06, 2021
The Ultimate Guide to Mattress Shopping at Homemakers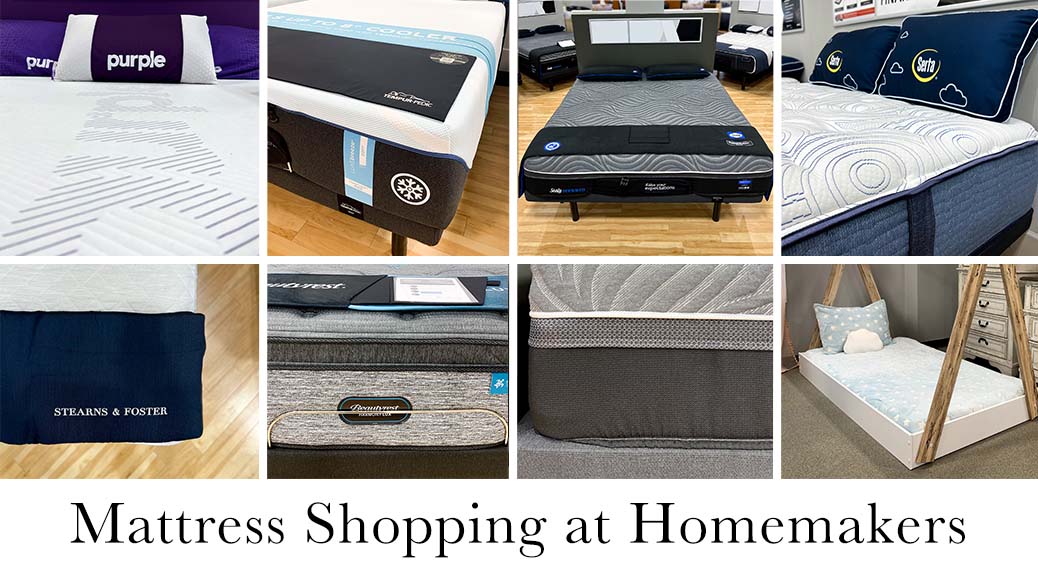 When it's time to shop for a mattress, there are so many options to choose from that knowing where to start can seem overwhelming. Finding your perfect mattress match is essential in getting a good night of sleep, so this is a choice you'll want to get right. The Homemakers Sleep Shop has over 140 mattresses to choose from in a wide variety of styles and prices, so you can have the most comfortable night of sleep possible.
Mattress Sizes
You probably have a mattress size in mind before you even begin your search. Homemakers has an abundance of options in whatever size you're looking for: twin, twin-XL, full, queen, king, and even crib-size mattresses and specialty kid mattresses.
If you're unsure of what size is the right choice for you, or what the differences between the sizes are, follow this chart.
| | | |
| --- | --- | --- |
| Mattress Size | Dimensions | Ideal For |
| Crib | 28" X 52" | Babies & Toddlers |
| Twin | 38" X 75" | Kids, People living in small spaces |
| Twin-XL | 38" X '80" | Tall kids, College dorms |
| Full | 54" X 74" | Young adults, Couples who live in small spaces |
| Queen | 60" X 80" | Couples, Single adults who like extra space |
| King | 76" X 80" | Couples who like extra space or sleeping with their pets |
Mattress Types
What your mattress is made of matters. Different materials offer their own unique benefits and feel, so having a variety of options to choose from and compare is an important step in finding the right mattress for you.
| | |
| --- | --- |
| Mattress Type | Description |
| Innerspring | Supportive spring coils provide a bouncy feel and outstanding support. |
| Foam | Made of pressure-relieving material that molds to your shape. |
| Hybrid | Combines the benefits of innerspring and foam mattresses for support, bounce, and pressure relief. |
Mattress in a Box

As the name implies, a mattress in a box is… well, a mattress that comes in a box! They come compressed, vacuum sealed, and tightly rolled up in a long box that's easy to carry and fit into your vehicle.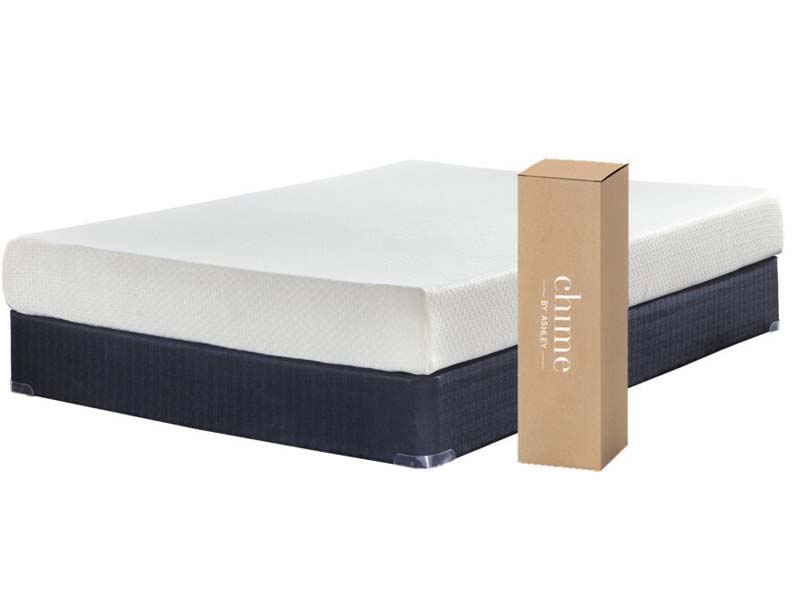 Once you have the mattress in the box in your home, it's simple to unbox and expand into its regular shape. For anyone looking for a convenient and affordable mattress, a mattress in a box is a great option that doesn't sacrifice comfort or support. Learn more about mattress in a box!
Top Mattress Brands
With so many mattress brands to choose from, the Homemakers Sleep Shop has plenty of options for you. Nationally-renowned mattress manufacturers such as Tempur-Pedic and Sealy, mattress-in-a-box brands such as Nectar and Purple, and locally-produced manufacturers like Spring Air all come together to give you an abundance of choice.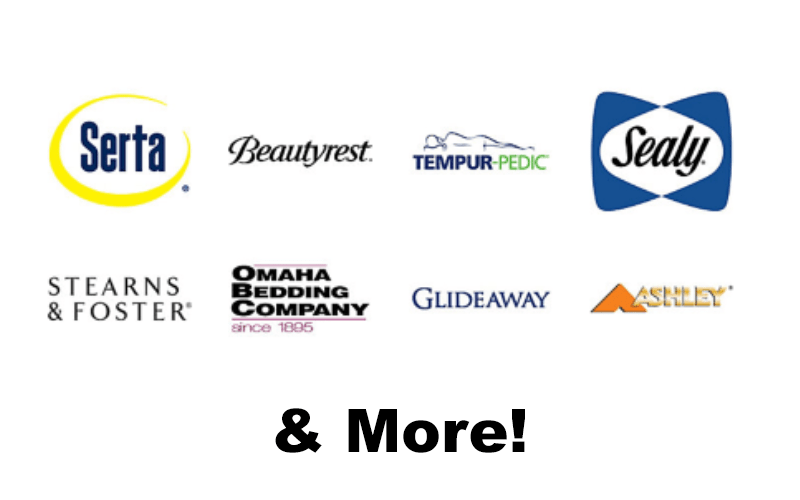 Shop Local with Spring Air
Last year, we introduced another brand into our wide selection – Spring Air. But they aren't just any mattress company, their Midwest factory location is located in Toledo, Iowa! They provide a gel-infused memory foam layer that contours to your body and are completely compatible with an adjustable base. Great quality at an affordable price! Homemakers is proud to support Iowa businesses and the local economy by offering products made locally.
Shop All Spring Air Mattresses!
Mattress Firmness and Overall Feel
Different mattresses are made at various levels of firmness. Some are incredibly firm and supportive, while others allow you to sink into them like a cloud. The ideal choice for you depends on your sleeping position and how much support you need from your mattress. Keep in mind that every mattress model is unique, so be sure to come in-store and try before you buy or read through product reviews if you have additional questions.
| | |
| --- | --- |
| Firmness Level | Ideal For |
| Firm | Stomach sleepers, anyone needing extra support |
| Medium | Side sleepers and back sleepers, anyone needing a versatile option that most people will find comfortable |
| Plush | Side sleepers, anyone who wants an extra-soft feel |
| Extra Plush | Side sleepers, those wanting the softest mattress available |
Mattress Pricing and the Investment
No matter if you're a recent college grad looking for a mattress to get you started or someone looking for a premium mattress that provides ultimate comfort, we have mattresses that fit your budget. Utilize our Good, Better, Best program to easily shop mattresses in your price range.
| | | |
| --- | --- | --- |
| Good | Better | Best |
| Affordable, budget-friendly mattresses. Perfect for recent graduates, guest bedrooms, or anyone looking to save money. | These mattresses strike abalance between price and everyday comfort. Perfect for almost anyone. | Bring top-of-the-line comfort and premium quality into your home with these mattresses to get the best night's sleep possible. |
Complete Your Bedroom
Accessories
While your mattress is the most important part to a good night's sleep, it isn't the only thing that matters! Shop our collection of pillows and huge variety of bedding to get everything you need for supreme comfort and style night after night.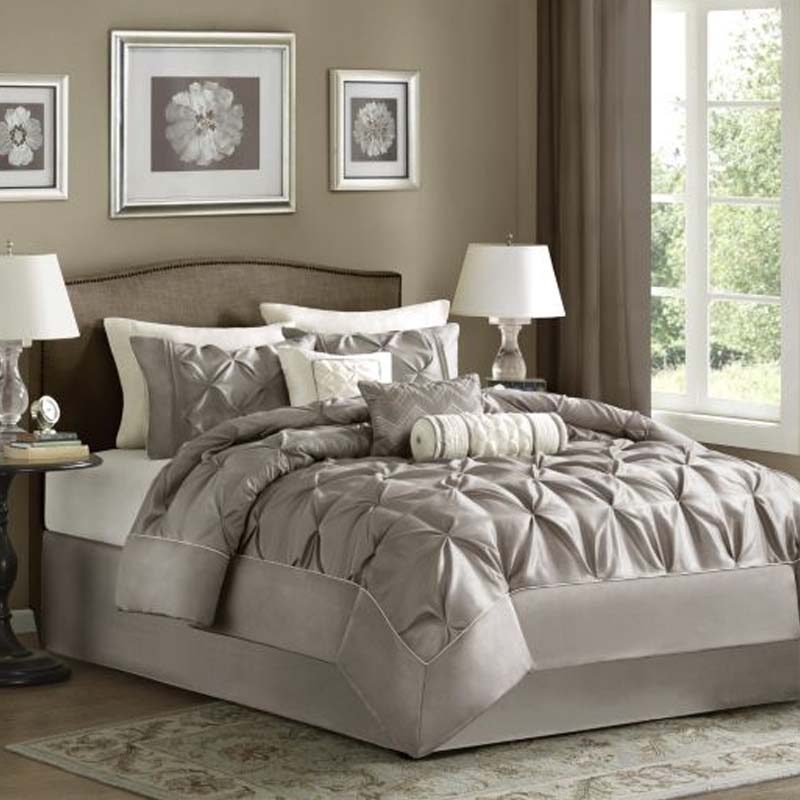 Pictured Above: Hampton Hill Laurel 7-Piece King Comforter Set
Bedroom Furniture
If you're looking to redecorate your entire bedroom, or if you need a new bed to go with your new mattress, we've got you covered. Our expansive collection of bedroom furniture includes beds of all sizes, dressers, chests, nightstands, mirrors, and more. Complement your new mattress by creating the bedroom of your dreams, styled just the way you want it.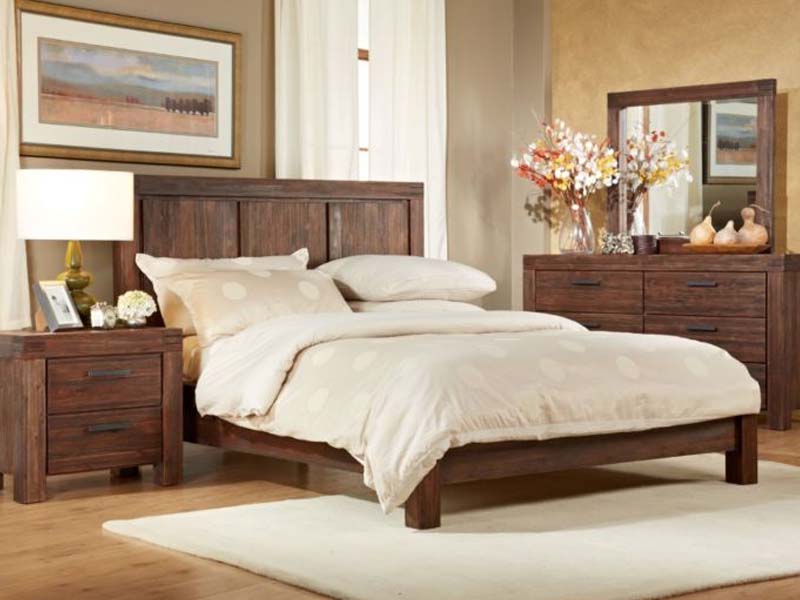 Pictured Above: Modus Furniture Meadow Brown Queen Bedroom Set
The Homemakers Mattress Shopping Experience
No-Pressure Shopping Experience
Let's be honest, mattresses aren't exactly an impulse purchase. The last thing you want when making any large financial decision is being pressured into buying something you aren't totally sold on. With our non-commission sales team, you can rest assured that our staff is totally focused on finding which mattress is best for you.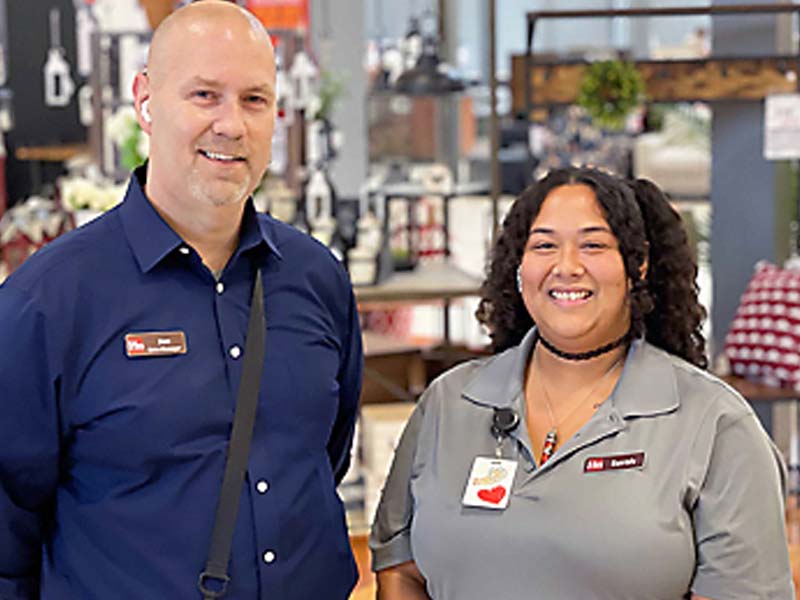 120 Night Comfort Guarantee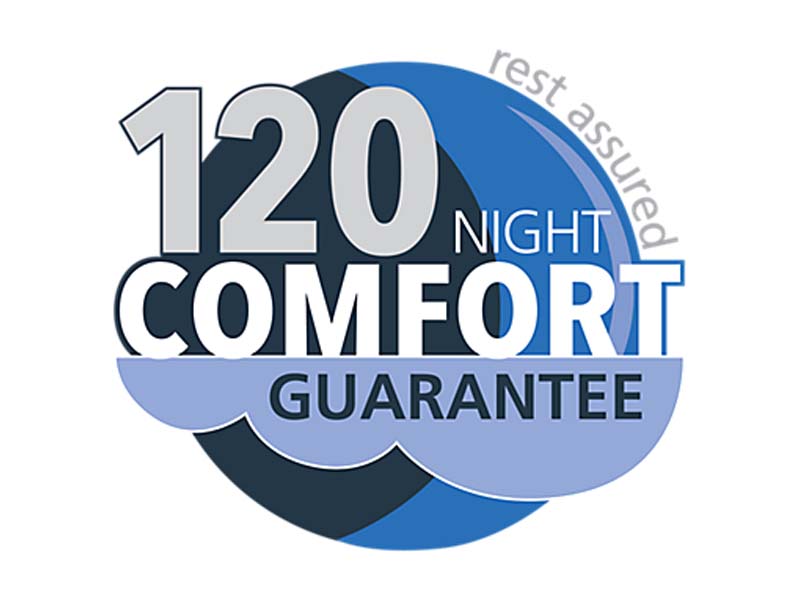 It can be nerve-wracking to buy a new mattress. Even if you found it comfortable in-store, sleeping on it at home can be a different story. In fact, we recommend sleeping on any mattress for a minimum of 30 nights before forming any conclusions. This allows ample time for your body to adjust.
That's why we offer the Homemakers 120 Night Comfort Guarantee. If your new mattress just isn't working out, you can return it and pick out a new one within 120 days of receiving your mattress. Just pay a $69.99 restocking fee!
Low Price Guarantee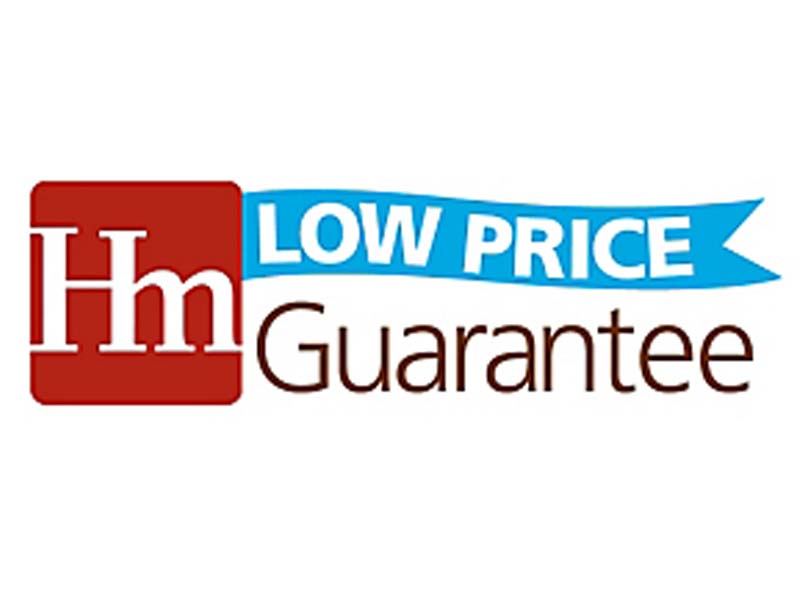 Low prices are something everyone can get behind. To help make sure you get the best price possible, we have the Homemakers Low Price Guarantee. While we always work hard to keep our prices low, we'll credit you for 110% of the price difference if you find the same mattress for less at a local authorized Iowa dealer within 30 days.
Buying a mattress isn't a decision to make lightly. Your sleep quality and overall health are highly connected, so getting the best sleep possible is essential. That's why it's so important to make sure you're shopping at the best place to buy a mattress. Whether you're in the market for a new mattress today or five years from now, be sure to remember to shop Homemakers!
@Homemakers
November 17, 2023
The Holidays are here and it's the season of savings at Homemakers. Our Black Friday store hours will be 8:00 AM- 8:00 PM, so be sure to get here early to get a head start on the festivities. And don't forget to enter our Black Friday Give Away to win one of the following prizes.
Read more

about "Homemakers Guide to Black Friday Shopping"