January 08, 2018
How to Give Your Bedroom a Makeover in One Day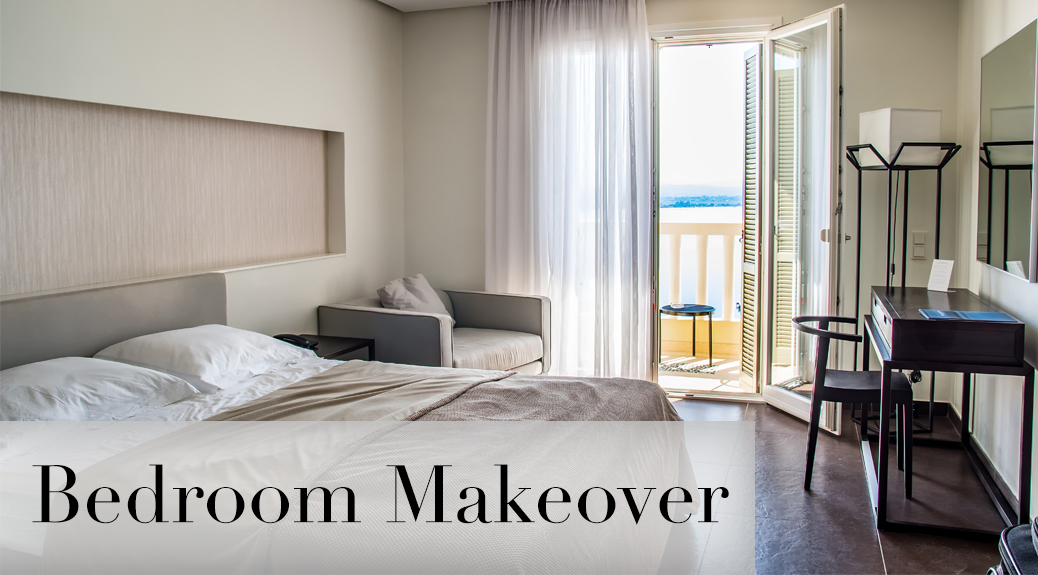 Thinking of updating your bedroom? Doing a whole bedroom makeover that takes weeks, or even months, to complete can be stressful. Give your bedroom the love it deserves this year with these seven easy tricks. Once you make these changes, you will feel like you're going to sleep and waking up in a completely new bedroom!
7 Simple Bedroom Makeover Ideas
1. Declutter Your Bedroom
The first step in a one-day bedroom makeover is to clean out your room! Don't let your clutter hold you back from the other projects you'd like to complete in your bedroom. Your bedroom is where you want to relax, but we all know it can be hard to do that when you see piles of random things you've been meaning to clean up all over your room.
We understand that this room might not always be your priority on your tidy up list since it doesn't get as much foot traffic as a public front room. If you're looking for that nudge to take time for yourself to clean your room here it is. DO IT! Your bedroom will instantly feel like a new room.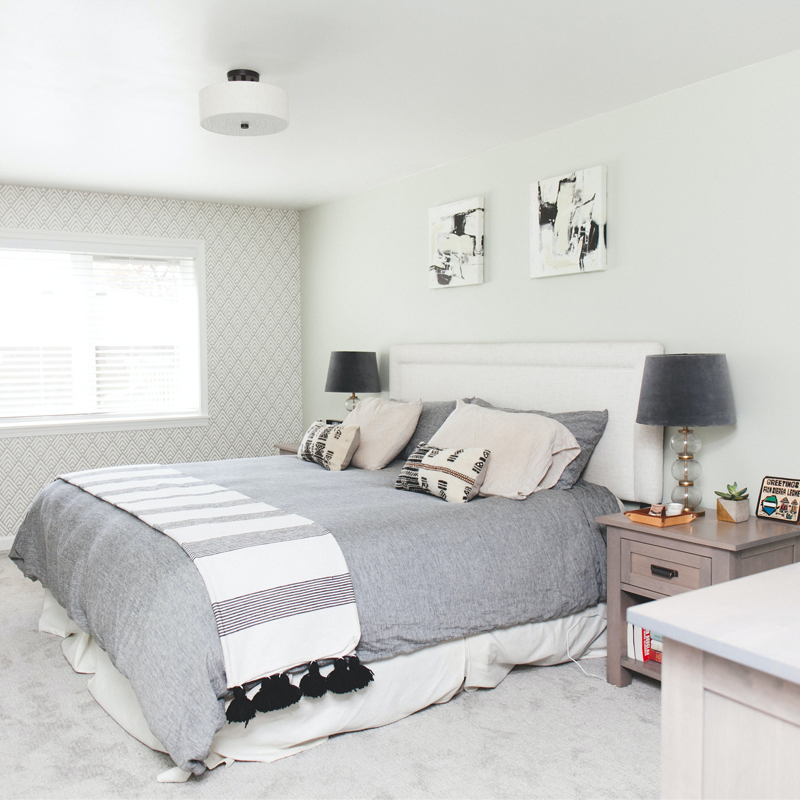 2. Rearrange Your Furniture
We love this step because not only do you get a new angle on your furniture, but it's practically necessary to clean up before doing this, giving you another excuse to do our first tip. An easy change is to re-position your bed . You can also move your dresser to the other side of your room, or to save space, put your dresser in your closet. Whether you have a large master room or a small apartment bedroom, there are always opportunities for change.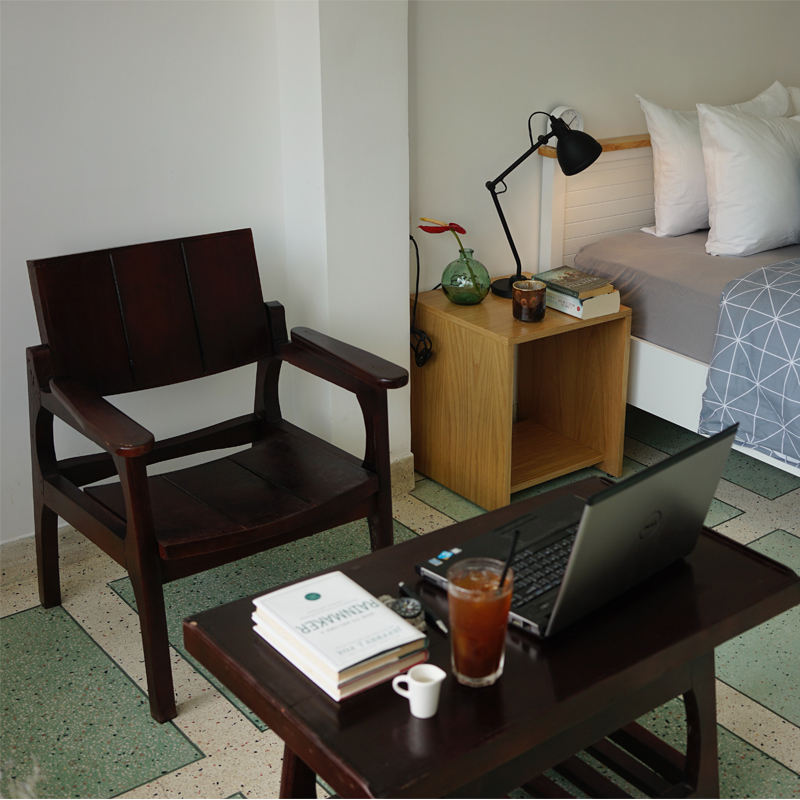 3. Add a Rug
"A rug anchors your room. It warms it up and makes it more inviting." —Dustin Reese, Homemakers Visual Design Team
The next step in your bedroom makeover is adding a rug! Rugs add texture and a pop of color and a that might currently be missing. Do you already have a rug in your bedroom? Try layering rugs to add a breath of fresh air.
Pick one accent color that shows up in a few places in the room and find a rug that draws that shade from your color palette.
Need help with rug size and placement? If placing the rug below your bed, allow for three feet of rug on both sides of the bed. A rug with a great border design is a good choice for this placement. For a budget-friendly option, use smaller rugs and have one at the foot of the bed and one on each side!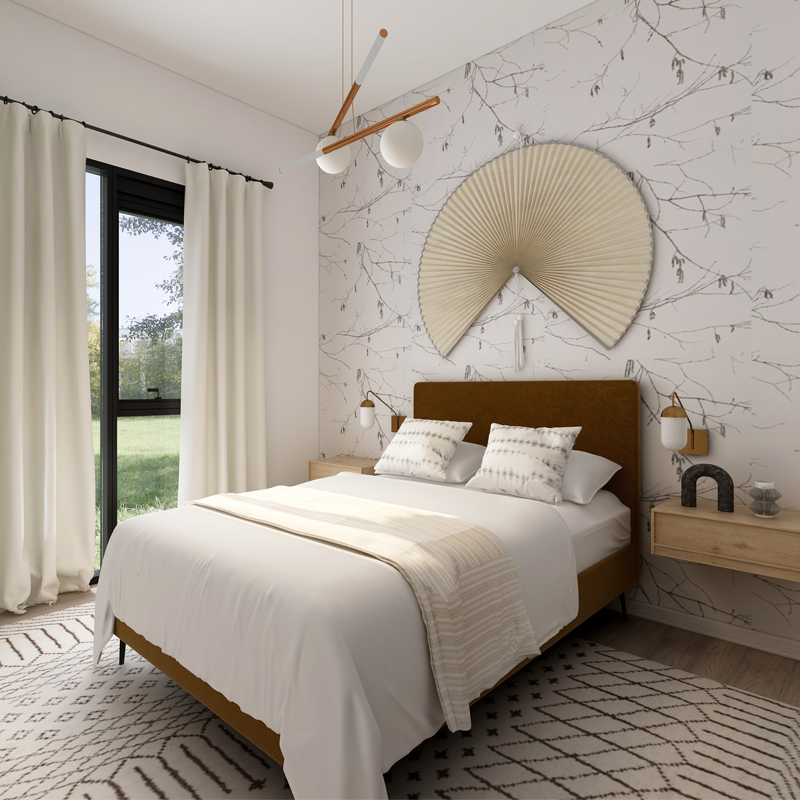 4. Elevate Your Room With New Bedding
Pick out some new bedding that makes your bed set look great! Don't know where to begin? Try finding bedding that matches your rug!
How to choose new bedding: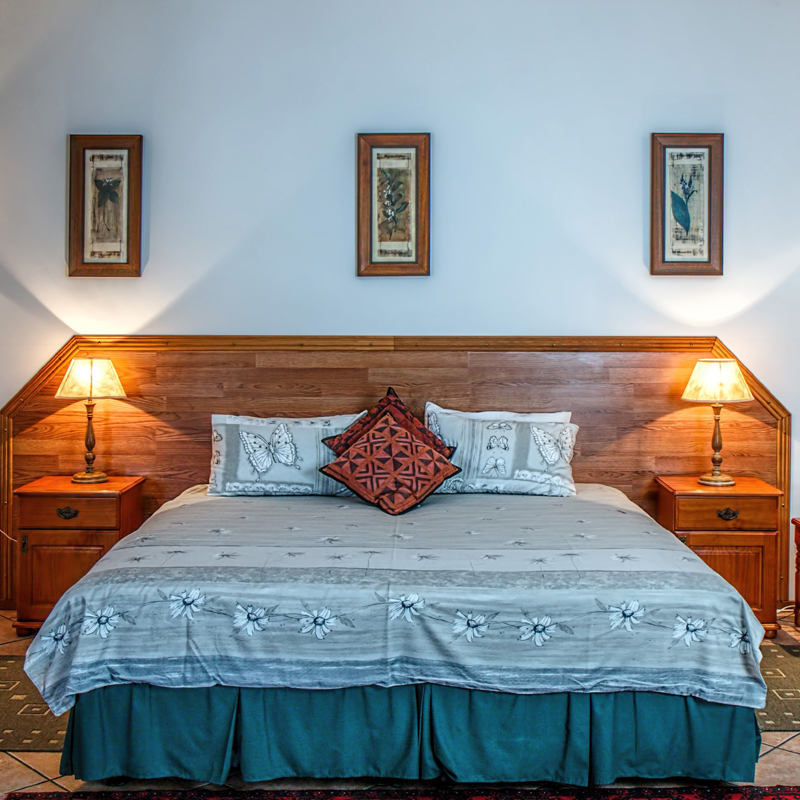 Go neutral with the bedding and let your eyes be drawn to a colorful, patterned rug.
Add a pop of texture to your bedroom with throw pillows and blankets- fun textures like faux fur or pompoms are popular choices. Use a simple duvet or comforter as an anchor. This is a great option if you like your bedding and don't want a whole new set.
Create a contrast from your colorful bedding with a neutral faux fur throw blanket for the end of your bed.
Find bedding that matches the pattern of the rug or overall color scheme
"Finding a rug that goes with your bedding makes it plush, luxurious and warm. Throwing [down] a new rug and bedding that's all coordinating can definitely elevate your bedroom," Reese said.
5. Switch the Frames on Your Artwork & Photos
If you feel as though your bedroom décor may be a bit heavy, try lighter wood frames or white. Or if you're feeling bold, skip frames all together! Use picture hangers to string pictures along the wall or find another cool way to display your artwork!
Something as simple as moving around a few pieces of artwork can create a big transformation in the atmosphere of a bedroom as well!
6. Adjust the Lighting in Your Room
If your overhead lighting is too bright or too dim, try to find other lighting options! Add a lamp to your nightstand or place a floor lamp in the corner.
Place paper lanterns around the room or use your Christmas tree lights and hang them along the top of your walls around the whole room with command hooks or nails.
As for a natural source of light— daylight— add curtains that aren't just old sheets held up by push pins (we can't be the only ones who have done this, right?). These can be a great staple piece or just something that allows you to choose how much light comes in from your windows.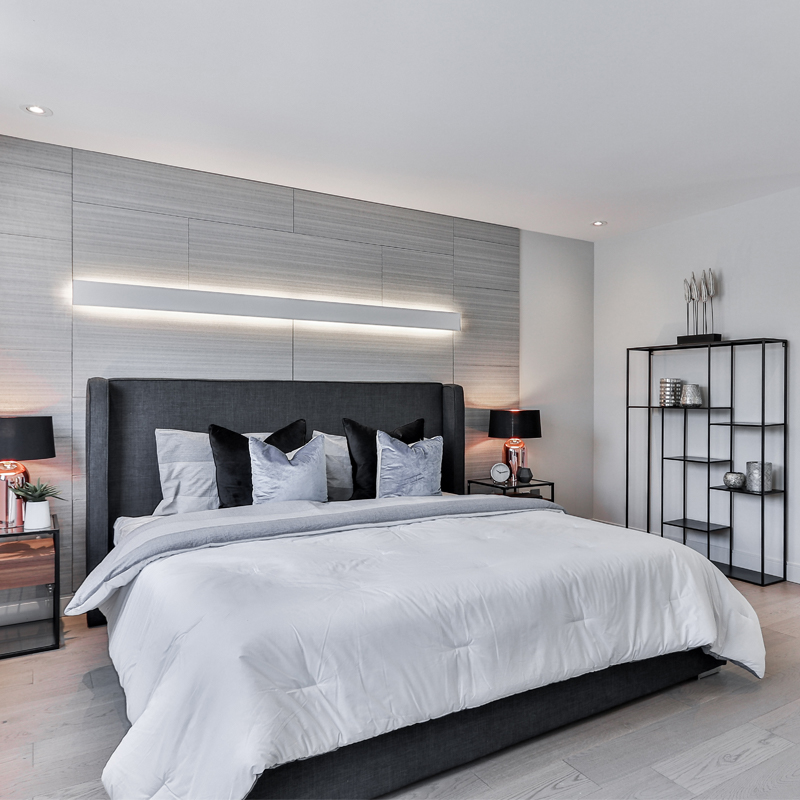 7. Transform Your Bedroom With Greenery
Visit a local green house and purchase some greenery for your nightstand, dresser or windowsill! Plants can instantly add vibrancy and life to your room. Eucalyptus and lavender add a soothing fragrance to your room which is a wonderful bonus!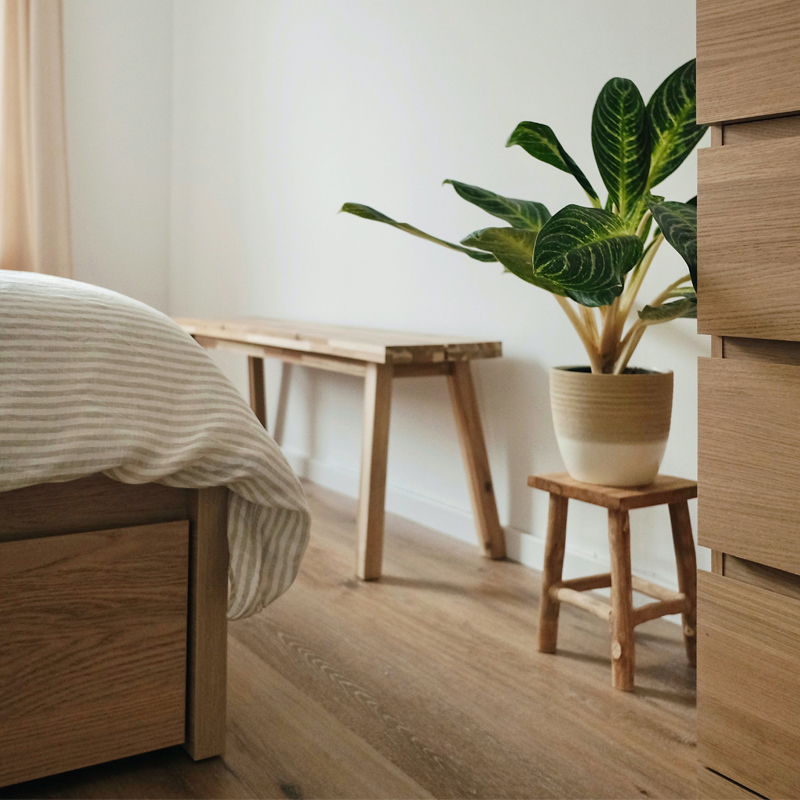 ---
Picking a few of these easy bedroom makeover projects and implementing them right away will help turn your bedroom around so you can start fresh this year! Don't wait another minute to begin!