April 27, 2020
How to Style a Kitchen Rug Like a Pro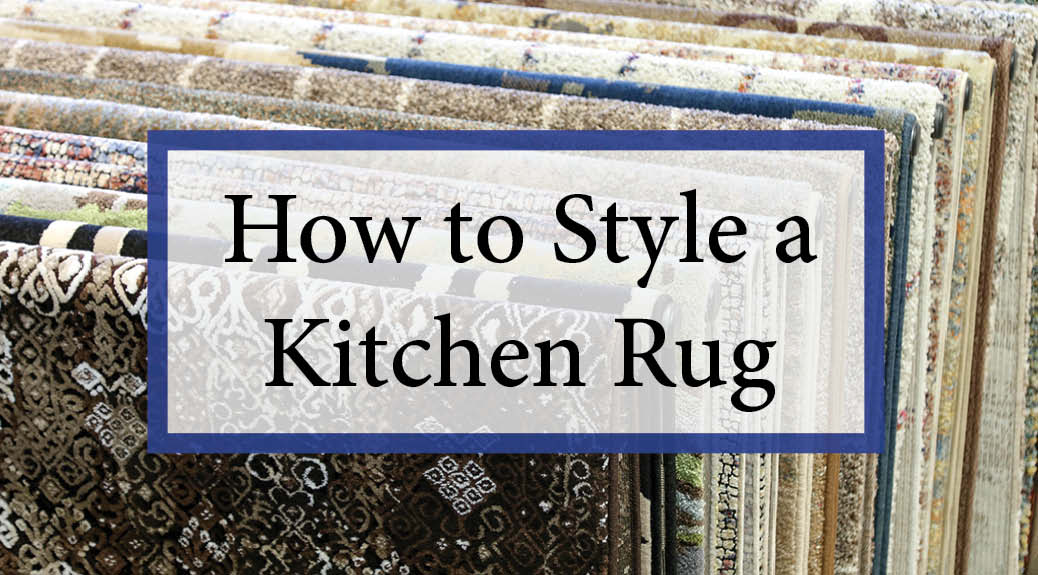 Let's face it, placing a rug in your kitchen can seem….. unnatural. Especially with all those loose crumbs, spills, and anything related to cooking that can easily create a mess. Believe it or not, a rug isn't just a trend-setting design for your kitchen space but actually a super low-maintenance addition! At Homemakers, we carry an array of rugs in all shapes and sizes to suit your interior style. Here is everything you need to know about rugs so you can style your kitchen like a pro.
Large Rugs
Rugs are great for bringing warmth into your home, they offer cushioning for your feet and overall, look really pretty. In an open kitchen, fill your empty space with a large rug. Depending on the size of your kitchen, these rugs can be anywhere from 5' X 7' or 8' X 10' and so on. A traditional, rectangular rug brings boldness to any room and can make your kitchen interior pop. Additionally, there are also some benefits to having a rug in your kitchen: they minimize spills to help prevent slippery floors, can protect your floor from harsh cooking essentials, and look good while doing so.
Runners and Mats
is
$118.00
, was
SRP: $159.00
You save: $41.00
is
$116.00
, was
SRP: $159.00
You save: $43.00
Smaller rugs like runners or mats are the perfect addition to making your kitchen seem bigger. They're elongated design are great for narrow spaces like hallways or entryways, and kitchens would especially benefit. Place one underneath the sink or oven to help with spills and to add some underfoot comfort while you're cooking. It should be noted that runners are usually sized around 2' X 8' so make sure you measure your kitchen before purchasing one.
Cowhides
Cowhides are all the rage right now with their eye-catching design and heart-stopping style! With their authentic touch and gorgeous design, they immediately illuminate the space they're placed in. They bring dimension and a flow of style that's different to a "regular" rug.
*Note: All cowhides are crafted independently meaning that due natural variations in natural hair on hide, these rugs may not appear exactly as shown.
Placement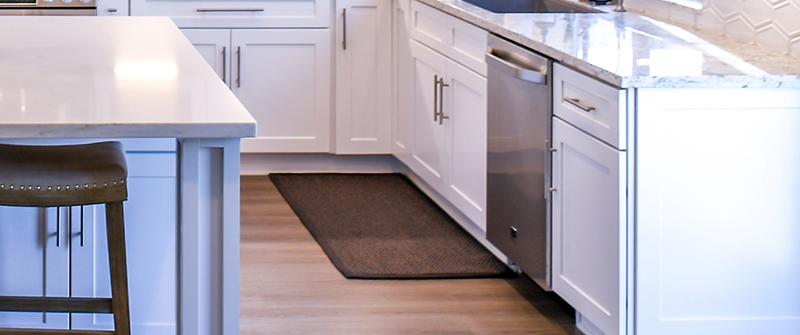 Open Space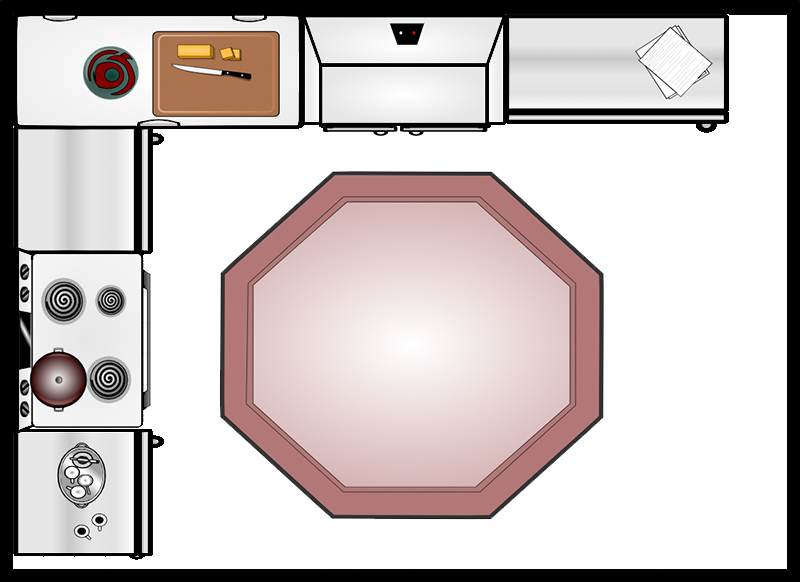 Having an open space in your kitchen can leave it feeling… empty. And with the kitchen being one of the most functional rooms in the house it's difficult to add more furniture. A large rug anchors the room and elevates the color palette of the kitchen without seeming bulky. It's simplistic design layers the room and highlights décor. Consider a round rug or cowhide to enhance your angles and create a dimensional look in your kitchen.
Accenting Furniture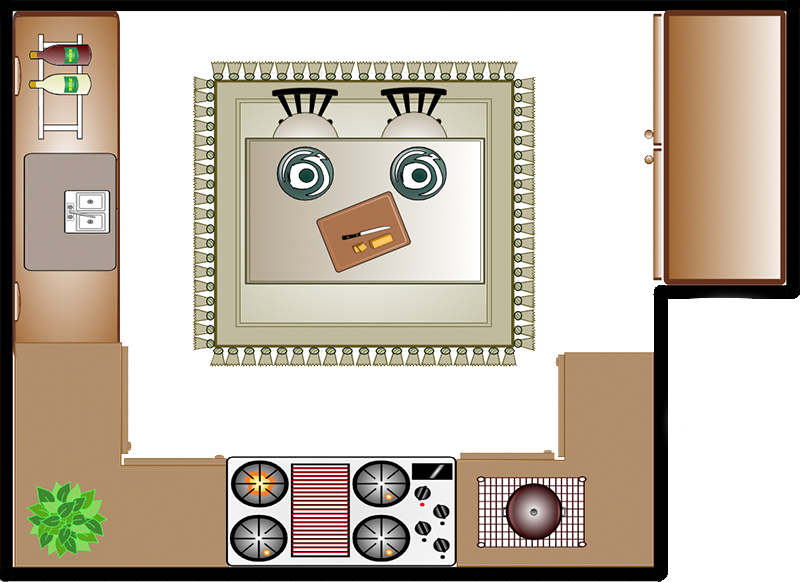 A popular kitchen design is having a breakfast bar or island in your kitchen space. One great idea for adding a rug is placing it underneath your dining furniture. It adds comfort while eating and introduces a warm and cozy aesthetic to your kitchen. Once again, the rug layers the table and gives your kitchen more depth to make it more exciting.
*This works for kitchens that do not have a built-in island.
Comfort and Convenience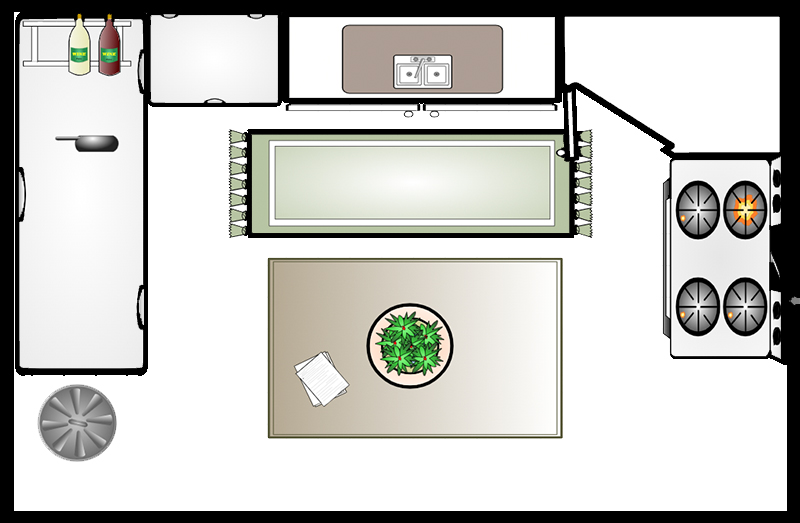 This is where a runner rug comes in handy. They are the perfect size to squeeze into those narrow spots and make for great comfort while cooking. Run it along your sink to support your feet while doing dishes or along the oven while cooking. They are great for catching crumbs and can easily be clean/washed.
Style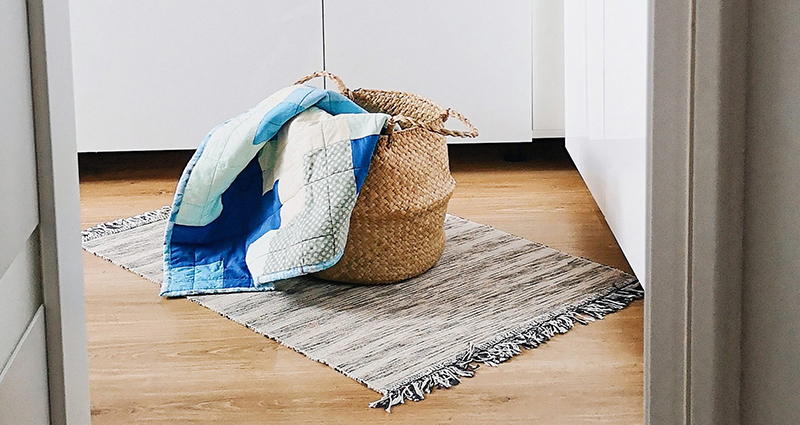 Pairing rugs with the color of the backsplash in your kitchen is the easiest way to complement your interior without over working colors. Here is an example of rugs and all their different styles and colors!
Styling your kitchen is hard and filling it with décor and furniture can make it seem cluttered. A rug in your kitchen offers ultimate style without the bulk! It anchors your space and gives it a simple highlight, perfect for any kitchen or dining space. Try out a rug in your kitchen!