April 01, 2021
Teresa Choi Named 2021 Remarkable Woman Live at Homemakers Furniture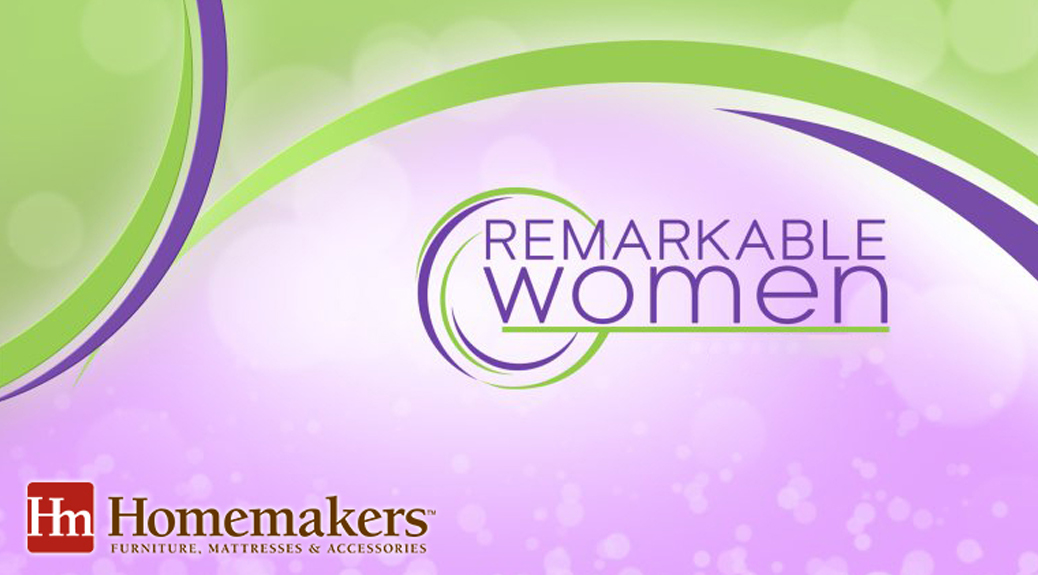 Teresa Choi was named the local winner of the Remarkable Women initiative by WHO 13 Des Moines, sponsored by Homemakers Furniture. The initiative seeks to recognize the contributions women have made to our nation and local communities through the day-to-day inspiration and leadership they provide. It is part of a nationwide Nexstar Media initiative taking place in over 100 local markets.
Choi is a co-founder of Dress for Success Des Moines, an organization that aims to "embrace, empower, and employ women." Those who have been assisted by Dress for Success describe Choi as an amazing, joyful, and genuine person who is always doing something and giving back to her community.
"Homemakers Furniture congratulates Teresa on both her accomplishments and being selected as the local winner of this year's Remarkable Women initiative," Dave Merschman, Homemakers Furniture President said. "Getting to see the incredible accomplishments of so many amazing women in our community is truly inspiring and something we look forward to every year."
Choi will move on to the second round to be recognized alongside other local market winners from their respective regions. The winners of each of the six regions will then be put into a pool that will name the Nexstar 2021 Woman of the Year.
"Homemakers always looks to support our local community and uplift women's accomplishments whenever possible. We were honored to sponsor this wonderful event and look forward to staying involved with similar initiatives in the future," Merschman said.
-END-
About Homemakers Furniture
Homemakers Furniture is an Urbandale, Iowa-based company with a mission to turn houses into homes. Founded in 1974 by Carl and Ina Merschman, Homemakers prides itself on providing high-quality furniture, mattresses and home accessories, as well as exceptional savings, to customers across the country. Acquired by Nebraska Furniture Mart, a Berkshire Hathaway company, in 2000, Homemakers continues to be operated and managed by members of the Merschman family.
To learn more about Homemakers Furniture, please visit www.homemakers.com. For more information, please contact Carly Flaws at carly.flaws@homemakers.com or (515) 612-3602.