March 12, 2020
How to Furnish Your Child's Bedroom from Nursery to Young Adult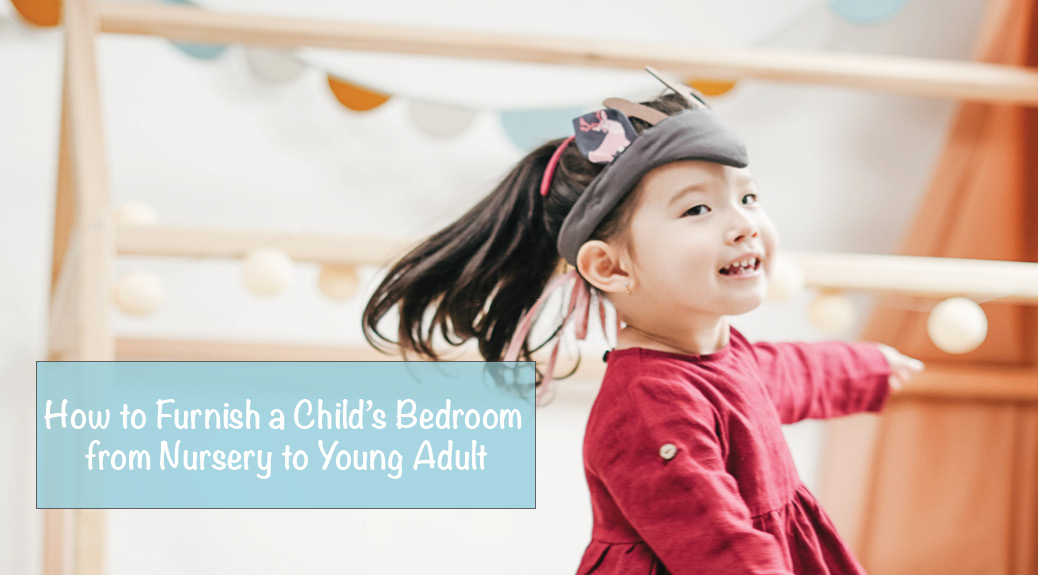 We love our kids from the bottom of hearts and truly want the best for them- including the bedroom of their dreams. When our child says they like pink, it's tempting to buy and decorate everything pink. But, will your child love pink as much when they're 16 and going through their "I'm basically an adult" phase? We have a solution! Read our practical tips about how to furnish your child's bedroom from nursery to young adult. (hint: you still have the option to buy lots of pink!)
1. 4-in-1 Crib to Bed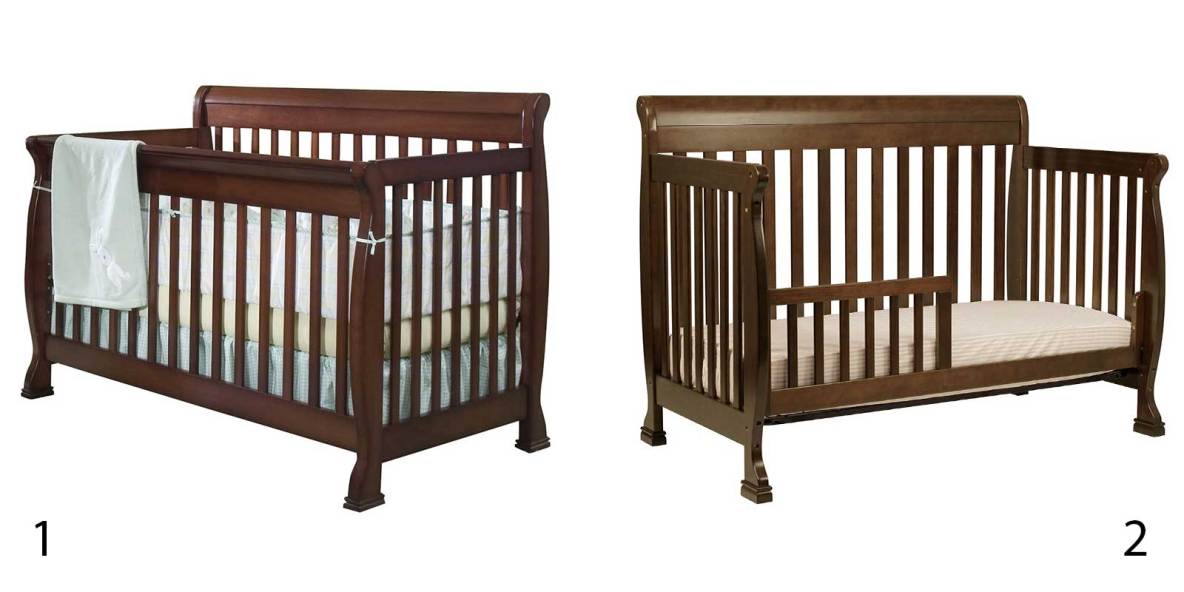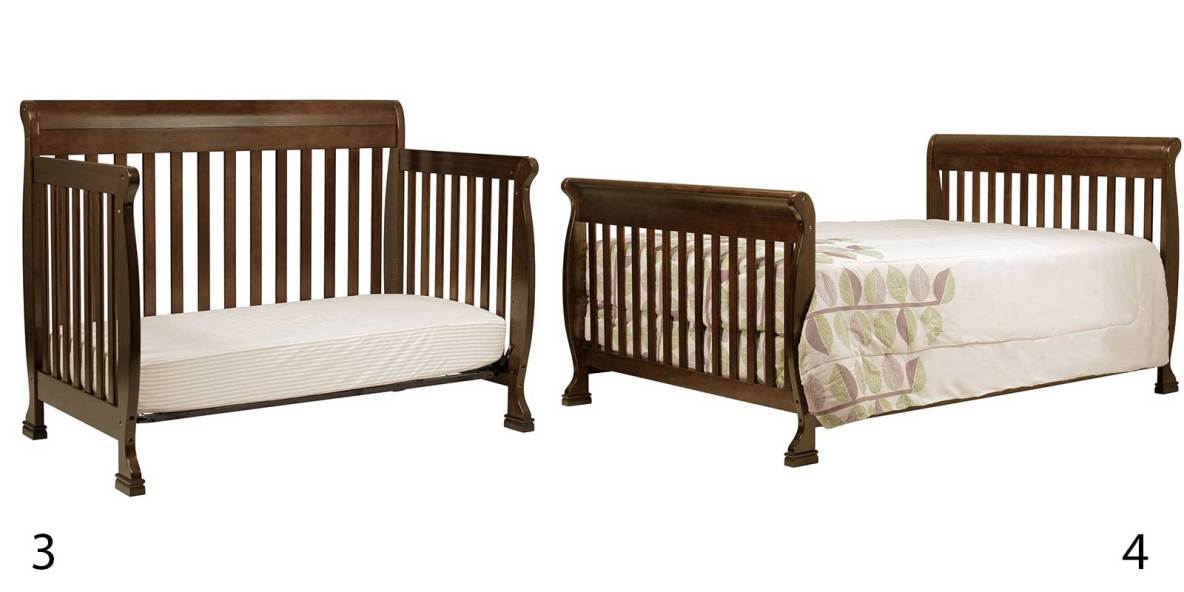 A bedroom can't be a bedroom without a bed, so before we delve right into furnishing your child's bedroom, let's start at the beginning. If you're looking for a bed that is versatile and long-lasting, look no further. These ingenious 3-in-1 crib to beds are made to transition from a crib, to a toddler day bed, to a toddler bed. Additionally, Homemakers offers a 4-in-1 crib to bed that transitions from a crib, to a toddler day bed, to a toddler bed, to a full-size bed. Think about it. If you buy this 4-in-1 crib to bed, you won't need to buy another bed set until your child is 10!
2. Better Bed Options
A. Skip the Twin
When you child is finally ready to transition to a "big kid bed", the next logical step is to buy a twin bed frame and mattress. However, to save yourself money and effort in the long ,consider buying your child a queen mattress and bed frame. Sure, it looks big now, but they'll grow into it! Bonus: there will be plenty of room for snuggles. (note: mattresses last, on average, 8 years. Assuming you transition your child to a full mattress at age 10, their mattress will presumably last until they leave for college!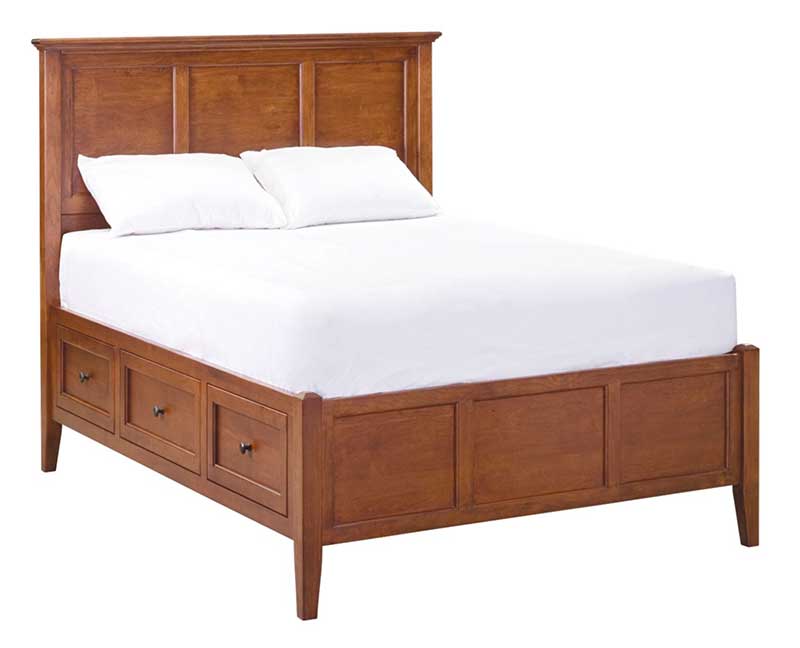 B. Storage Bed
If you're a parent, odds are that you've probably thought to yourself "how many toys does this kid have?" We get it. Kids have a lot of toys, and every toy if their favorite toy, once you mention getting rid of it. Well, with a storage bed, your child won't be forced to choose which toy to donate. Storage beds would be an excellent option because you don't have to sacrifice style to have an organized room! Whether or not your child actually uses the storage to keep their room clean is up to them. You're on your own for that one, sorry.
Above: Whittier Wood McKenzie Full Storage Bed
3. Timeless Furniture Sets
Decor is easier (and cheaper) to change out than is furniture, but more on that later. Choose high-quality furniture in a timeless style so that it lasts from your child's birth to the time they leave the nest. Neutral white and gray colors are easy to match and sleek looking, so they're ideal to furnish your child's bedroom!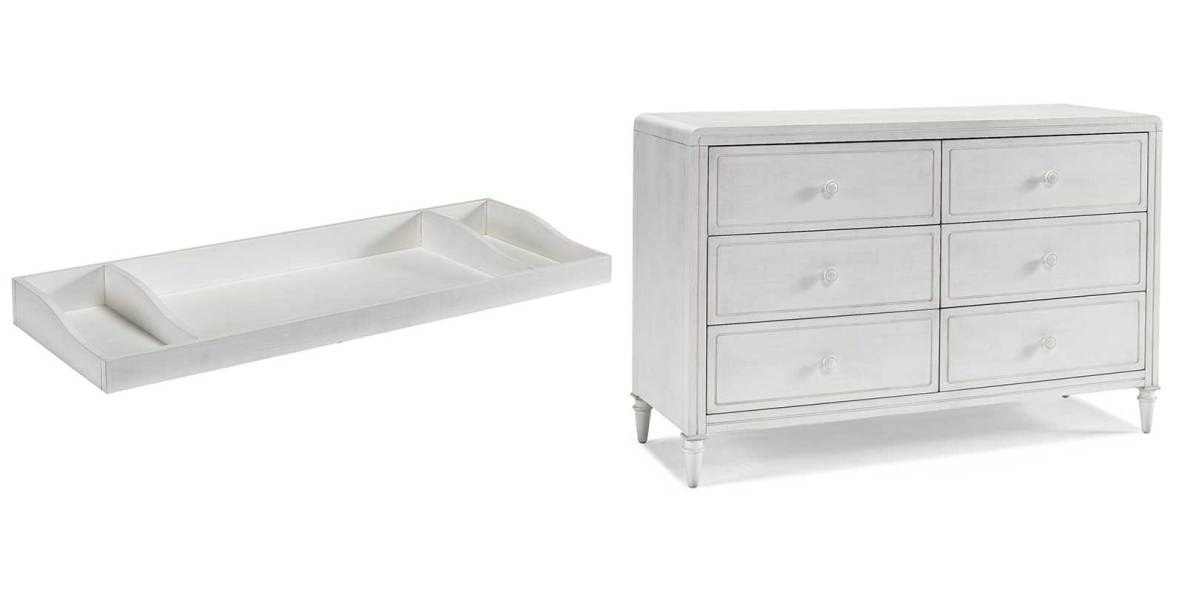 A. Re-purpose the changing table area
This one is so simple, it's genius. Instead of buying a baby changing table and then replacing it with a dresser once your child no longer needs their diaper changed, just buy one of these. The dresser features six drawers to give you plenty of room for those adorable baby clothes. Then, simply purchase the changing table dresser kit that secures onto the top of the aforementioned dresser and there you have it: a changing station! In a few years, when your baby has ditched diapers, simply pop off the changing table kit and you have a "big kid" dresser for those still-very-adorable "big kid" clothes. This piece is simply a must-have to furnish your child's bedroom.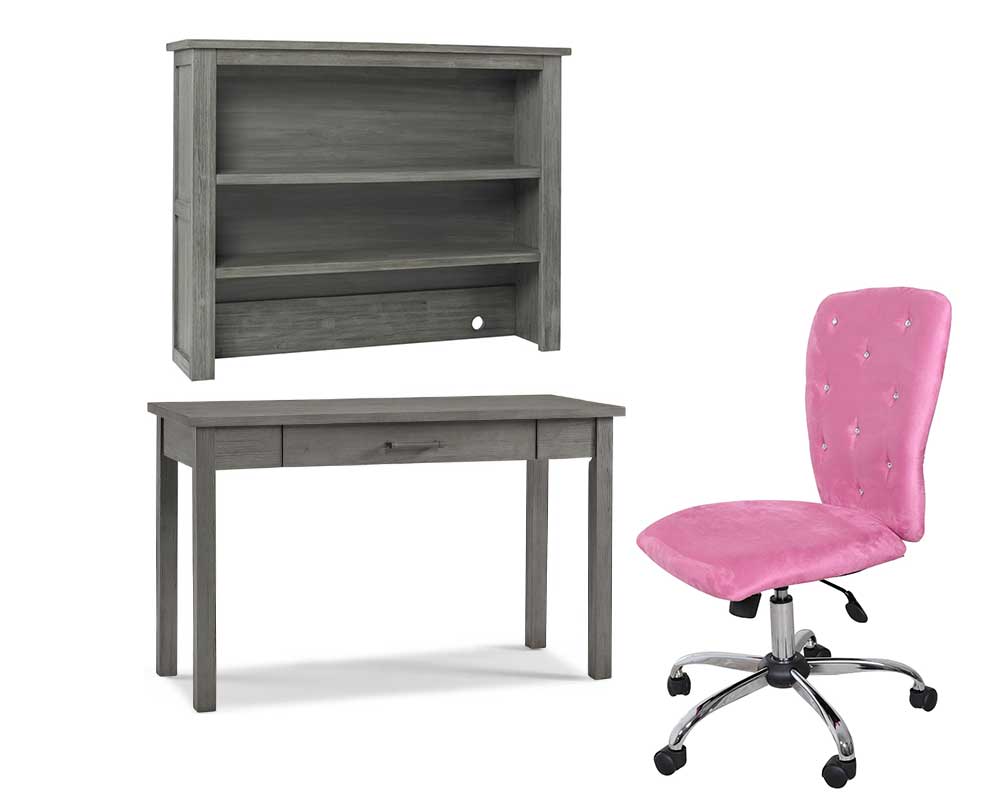 B. Add a Desk
When they're young, they can use the desk for arts and crafts for the fridge. As they grow up, they can utilize the space for homework! Additionally, a desk is another opportunity to add some personality to their room.
Above: Bivona Dolce Babi Lucca Dresser Hutch, Presidential Seating Pink Task Chair
SPECIAL NOTE: consider purchasing a "tip over kit" from your local hardware store. Healthy kids love to explore, which leads them into numerous dangerous situations. Children may look small, but they could still potentially knock over a heavy dresser. That's where this tip over kit comes in. It anchors heavy furniture to the wall to stop it from tipping over entirely, which could potentially save a life.
Click here to see an example and/or purchase.
4. Decor is Easy to Change Out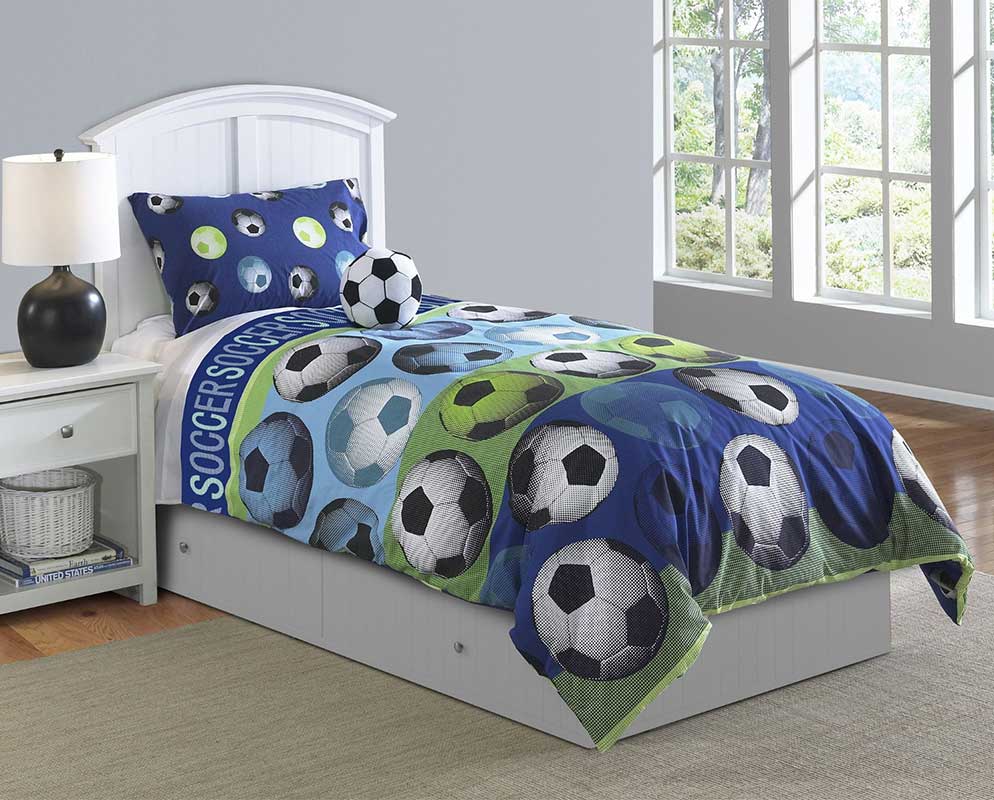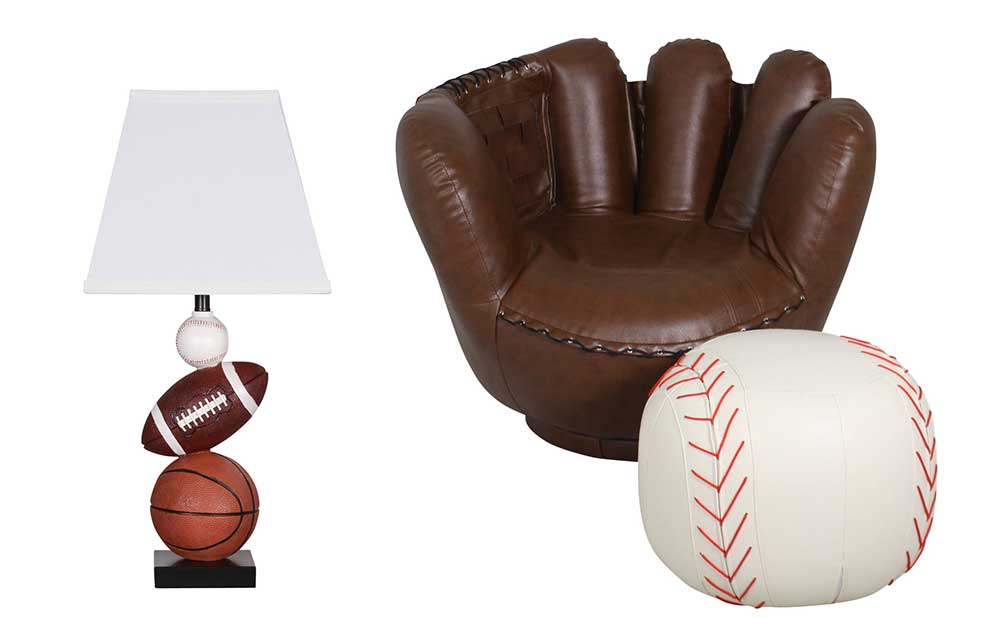 Once again, this tip is simple. It may seem expensive and like a time consuming to change out your child's bedroom decor every few years, but it is much less of a hassle than lugging new furniture in and out. So, before you buy that adorable hot pink bed frame, maybe buy a timeless white bed frame and choose a pink decor to furnish your child's bedroom! Or, buy that white bed frame and decorate the room in sports themed decor!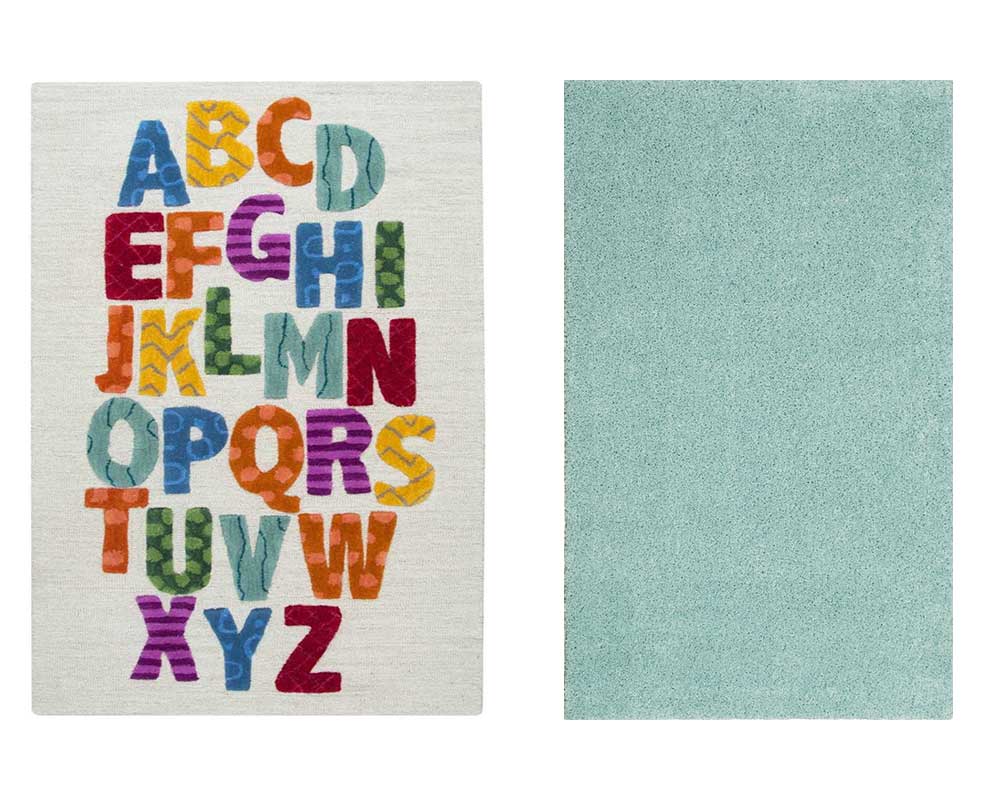 A. Inexpensive Rug
Let's be realistic, kids are clumsy. For this very reason, it would be a good idea to purchase a rug that isn't too expensive. That way, you won't be outraged or devastated when the first inevitable nail polish spill happens.
---
While we're on the subject of tips for timeless children's bedrooms, save yourself some time and effort and check out or blog on the best colors to paint your kids' room that are long-lasting! Then, stop on in to check out all our bedroom, decor, and bed options to furnish your child's bedroom!