June 01, 2020
Best Sofas Under $500
Product in Header: Ashley Tibbee Sofa
There's one thing we all love about sofa shopping and that's finding the perfect one in our budget. It's difficult shopping for a sofa, but not impossible. They allow you to lay back, relax, watch TV, take a quick nap, and more! But choosing the right one can make or break your entire living room. We've gathered our favorite sofas under $500 that offer prime comfort and that won't cramp your style. Besides, furnishing your home is supposed to be fun so don't let your wallet suffer, check out these top sofa picks for your home!
Sofas Under $500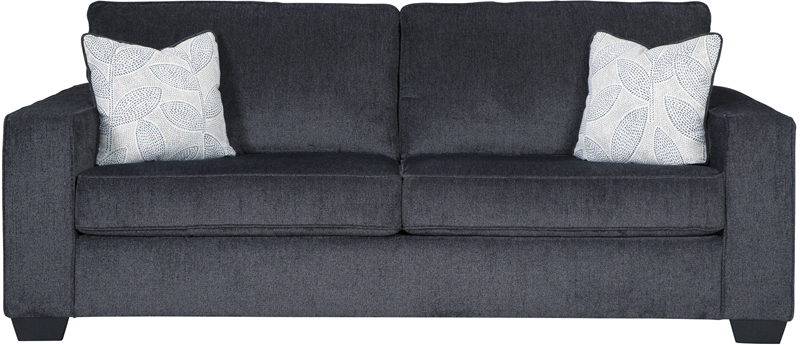 You can't get a better sofa for a better price than Ashley's Altari Slate sofa! Its clean, contemporary look features plush cushioning and a soft-to-the-touch smoky gray upholstery. The unbeatable price along with the two accent pillows make for an easy addition to your home!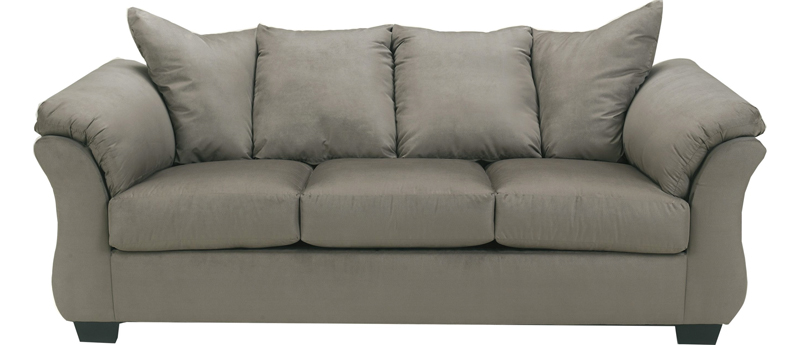 Nothing quite compares to Ashley's Darcy sofa! It has plush back cushioning with padded flair arms for unbeatable comfort. Matched with a cobblestone hue and irresistible look, this sofa has it all for any contemporary space.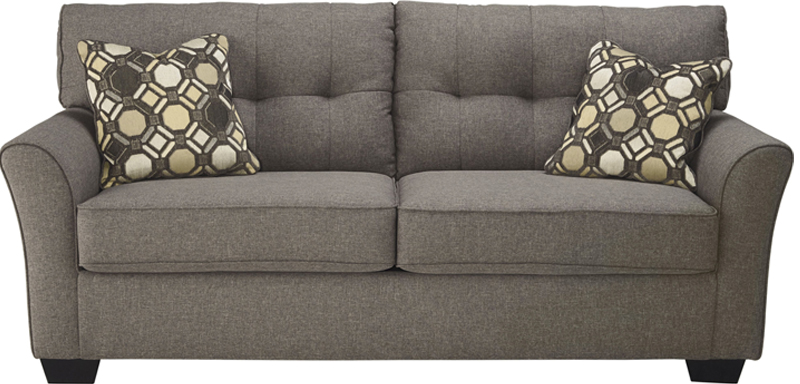 Looking for something a little more on the chic side? This Ashley Tibbee sofa features elegant flair arms, two seat cushions, and two bright geometric accent pillows! With a subtle tufted back, this sofa is sure to impress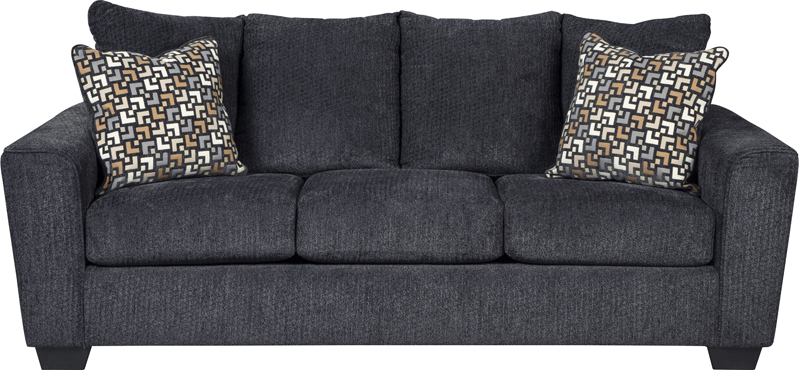 Check out this modern take on seating. Ashley's Wixon sofa offers a classic look with its thin track arms and unlimited cushioning. The blue upholstery adds a neutral aesthetic for never-ending style.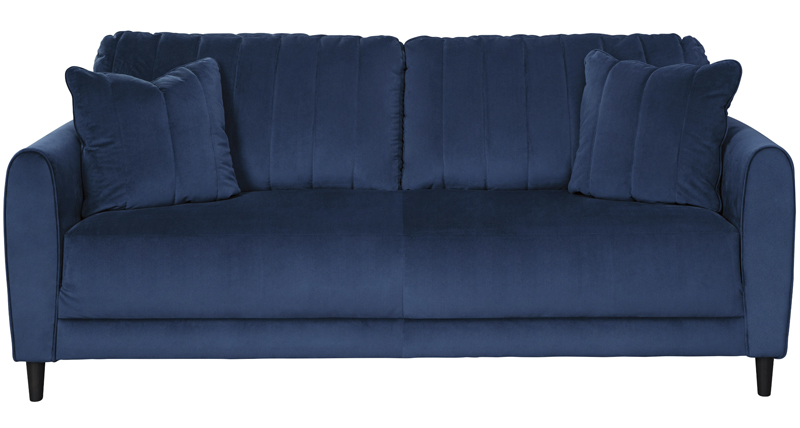 Say hello to extra flair with Ashley's Enderlin sofa. Casual style radiates through its plush cushions and subtle track arms for the perfect lounging spot. Complemented with a stunning blue upholstery and two accent pillows, you can finally relax in style.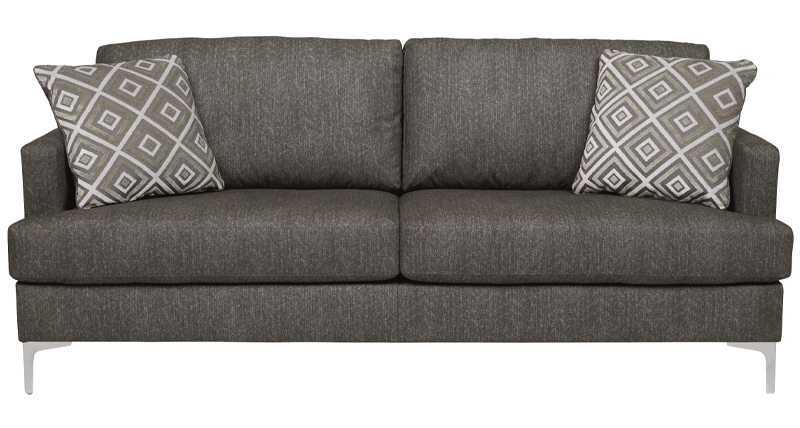 Blend warmth and high-end style with Ashley's Arcola easy-to-assemble sofa. The inviting piece offers a relaxed design flaunting track arms and soft gray upholstery. Create a soft profile in your home with its earthy, natural tone.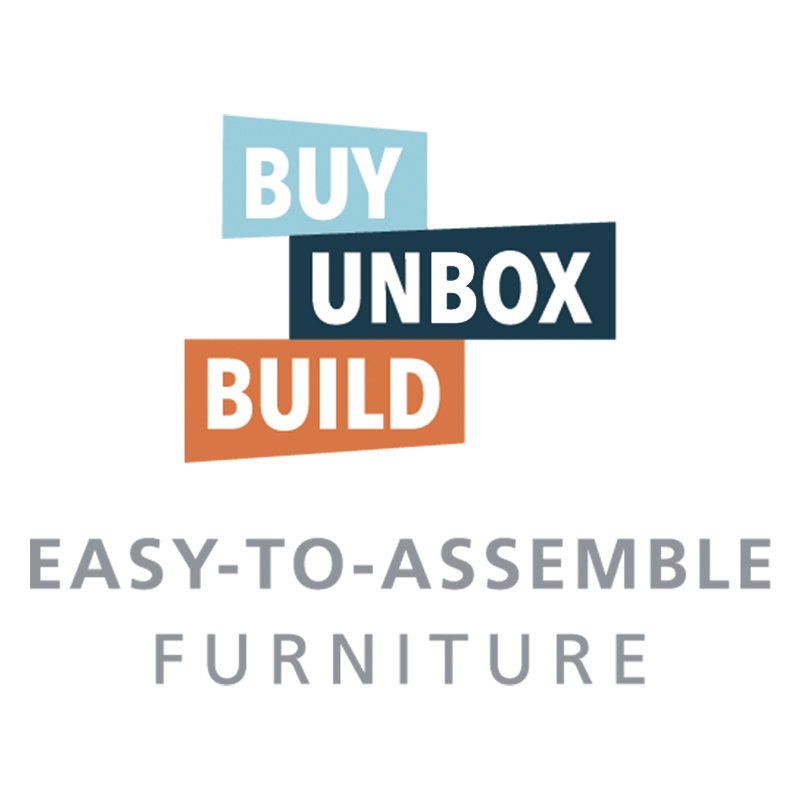 Not very handy? No problem! Our Easy-To-Assemble products offer step-by-step instructions for a simple setup. Once built, you can rest assured that your new furniture will look great and be ready for everyday use.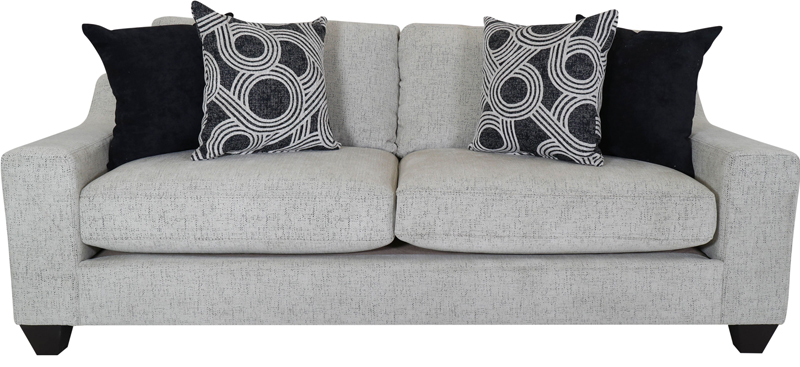 Washington Tempe
This Washington Tempe sofa boasts chic charm with a hint of attitude. The light gray upholstery is complemented by four bold accent pillows for an edgy look. Fill your living space with clean lines and plush cushioning with this sofa.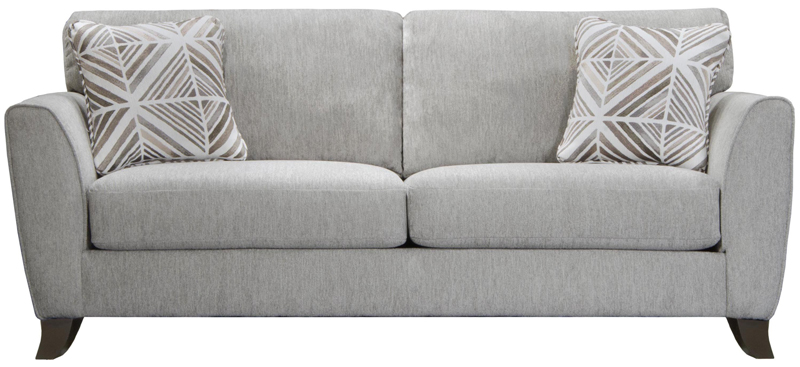 This Jackson Alyssa sofa blends modern and casual design to create the perfect sofa under $500. With flared arms, two geometric pillows, and a soft gray upholstery, you'll instantly fall in love. Sink into comfort with this beautiful sofa.
I bet you're thinking, it's impossible to find a motion sofa for under $500. Well think again. Here at Homemakers we strive to make your house a home with unbelievable prices and that means finding the perfect sofa for you. From extended leg rests to padded headrests and more, here are the top five motion sofas under $500!
Did someone say affordable sofa for your living room? Well the only thing that's cheap about this Ashley Tulen reclining sofa is the price tag! With plush cushioning, this sofa features full-body relaxation, padded arms, and a luxurious chocolate hue. Simply pull the tab on the side to extend the footrest and you've got yourself a brand new lounging chair. This sofa comes in two more different colors.
Add a sense of comfort to your style with Ashley's Follett reclining sofa. The subtle, horizontal channel tufting is complemented with jumbo padded arms and two-tone upholstery. Pull the tab to extend the footrest to stretch out your legs.
Entice your guest with this Ashley's Kempton reclining sofa. The faux-leather upholstery blended with plush seating makes for the perfect addition to you home. Sit back and relax with its extended footrest and wicked black upholstery.
Enhance your neutral color palette with Ashley's Jesolo reclining sofa. Offering padded arms and headrests, extended footrest, and a stunning, soft gray upholstery. This piece is the perfect addition to your home that the entire family can enjoy.
Bring the magic of the movies to your home with Ashley's Stoneland reclining sofa. Stretch out on the extended footrest for the highest level of comfort. Plush seating combined with a rich brown upholstery makes for a casual, lounging space.
Want a quality, stylish, and affordable sofa for your living room or basement? Well these top sofas and motion sofas are just that! These sofas under $500 are just what you need to liven up your space!
Ideas + Advice
June 06, 2023
If you have a weakness for peonies and hydrangeas, if white linens and knits are your favorite type of textures, and you prefer a quiet beach town to the big city, coastal chic might be perfect style for you. We have a style guide to fit every budget complete with product recs and décor inspiration.
Read more

about "Coastal Chic Style for Every Budget"