December 07, 2020
Christmas Trees to Match Every Design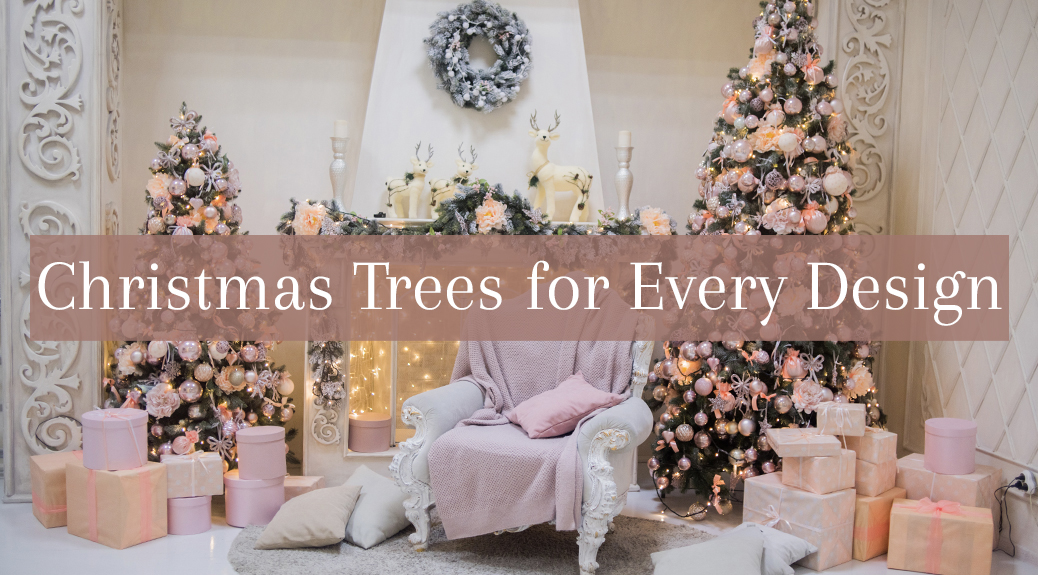 A Christmas tree is the centerpiece to your holiday aesthetic, the focal point to your living space, but it can feel out of place if it doesn't match the overall festive style of your home. Whether you have an artificial tree or a real one, here are some Christmas tree design ideas on how you can match your Christmas tree to your holiday style.
Christmas Tree Styles
Everyone has their own design style when it comes to the holidays. Find the best tree to suit your home with these Christmas tree design ideas, flaunting everything from vibrant artificial Christmas trees to elegantly designed real ones!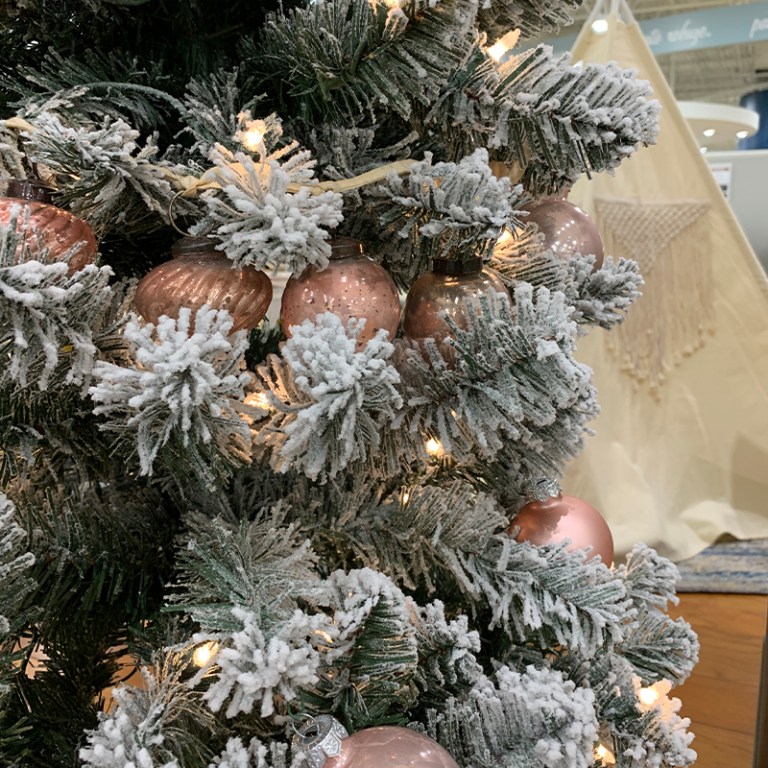 Frosted Trees
Artificial Christmas trees are becoming increasingly popular, what their long lifespan, lack of mess, and range of color options. Faux trees create that designer, catalog-worthy holiday look we all crave. If you're looking for that snow-dusted feel, then a faux frosted tree is your best option.
This unique style pairs well with a farmhouse, boho, or traditional interior to enhance that dreamy, white Christmas look.

Vibrant Colored Trees
With the range of colors available for artificial Christmas trees, you can create the ultimate designer home of your dreams. Depending on the color, these faux trees can work with practically any design style.
Utilize a white-colored tree with some neutral decorations for a rustic look or decorate a vibrant pink tree with metallic ornaments for a glitz and glam approach!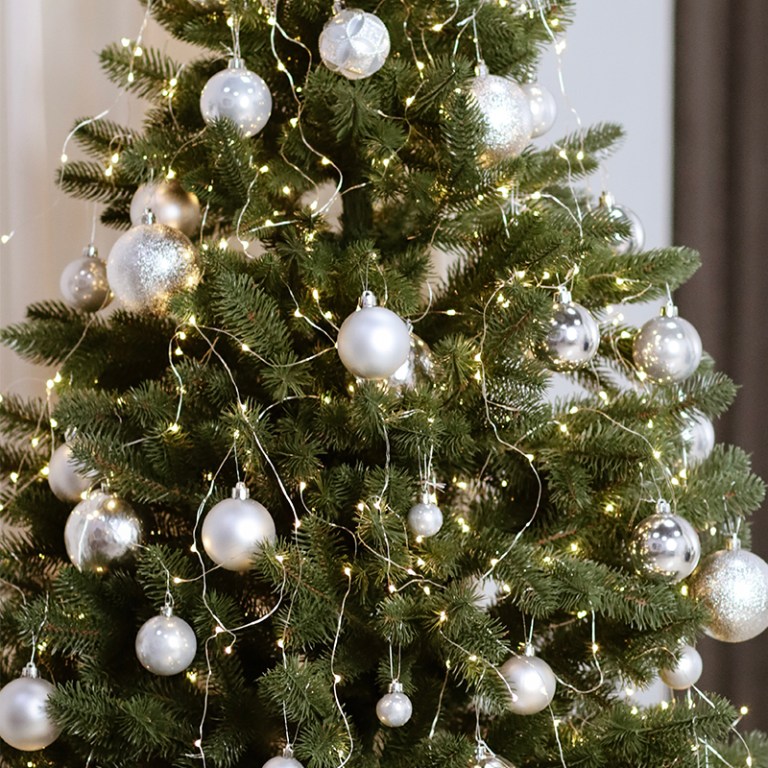 Silver Elegance
Adding some silver to your interior can easily make your space look glamorous, clean, and elegant. Dress your tree with silver ornaments, sheer ribbons, and an eye-catching topper to create a graceful, festive aesthetic.
Silver is the perfect complement to many modern design styles, including art deco, contemporary, and Hollywood glam.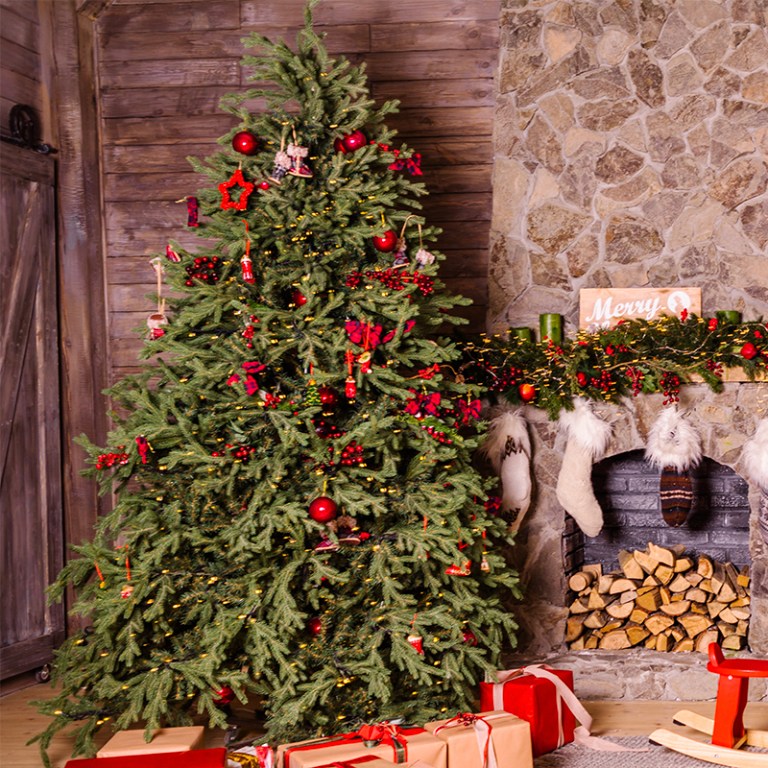 Oversized and Asymmetrical
The best part about buying a real tree is that it hardly ever looks perfect. It could look asymmetrical, bare, leans to one side, or has a few broken branches. But that's what makes it so unique! The whole idea is that you've cut a tree right from the wilderness and put it in your home. Top it off with some decorations of your choice and enjoy your disarranged tree!
This Christmas tree style looks great in a lodge-inspired home to emphasize the rustic aesthetic or in a contemporary home for an abstract twist!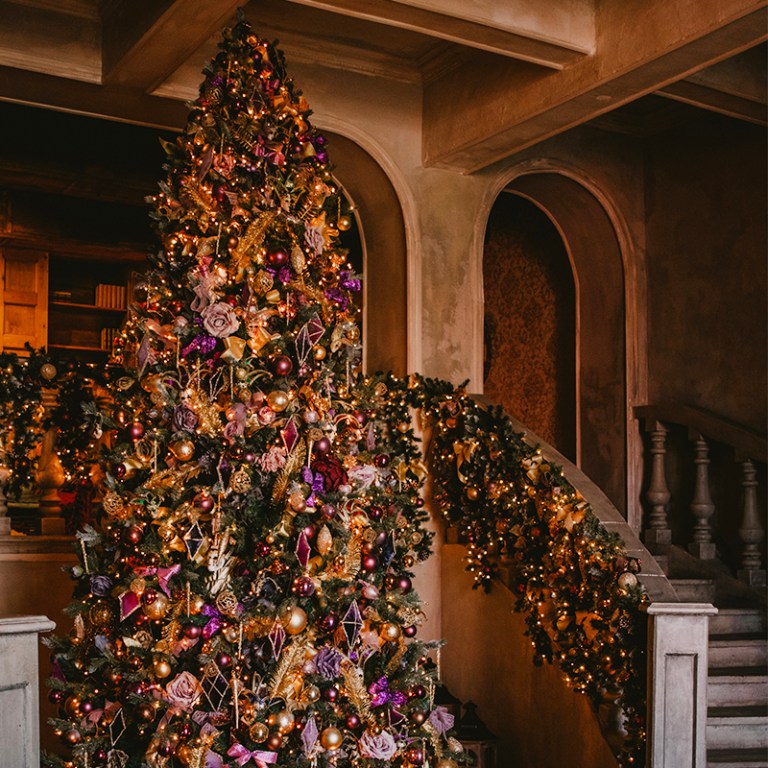 Grand Royal
Ace a noble and majestic look this Christmas when you incorporate royal elements. Find yourself a tall tree and accessorize it with red, purple, and gold-colored decorations. These hues are commonly used as a sign of wealth, grace, and honor to encompass the overall essence of royalty.
For homes with grand and architectural marvels, these Christmas tree design ideas work with colonial and traditional interiors.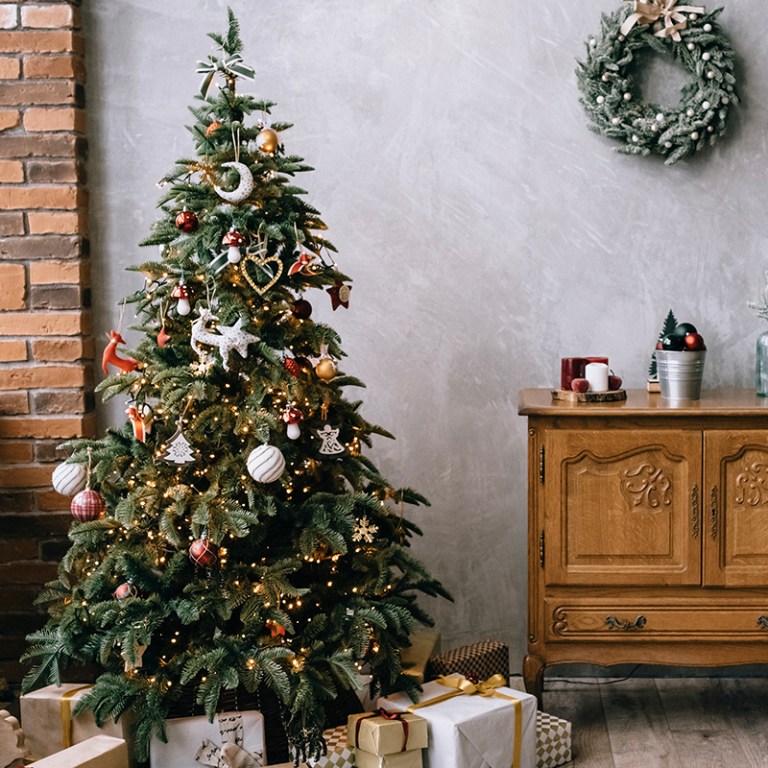 Mismatched
With all the decorations from grandma, homemade ornaments from the kids, and multiple trinkets you've bought from all those family trips, you can end up having a lot of tree decorations that don't seem to match. Embrace the family aspect of the holidays with all the ornaments you've collected over the years!
This style goes with practically any interior, including mid-century modern, transitional, and rustic.
Your design style reflects your personality. Understand what your style means with our What Does Your Design Style Say About Your Personality blog post!
What's Trending in 2020
While some people like to stick to the basics, others tend to branch out and experiment with what's currently trending. Besides the entire world shutting down, we've seen some interesting, unusual, and exciting things happen to design in 2020. Take a look these trending Christmas tree design ideas for 2020!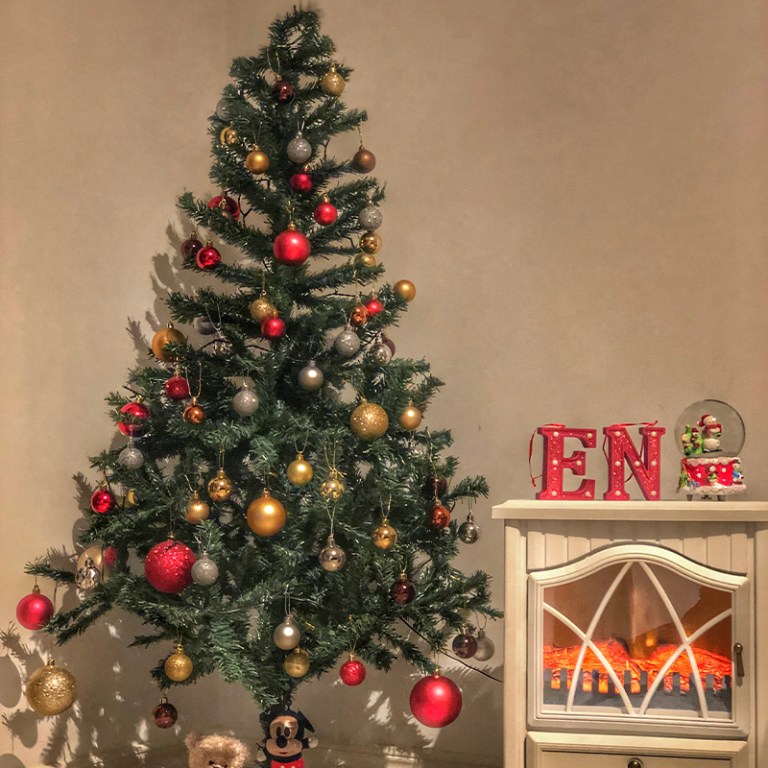 Small Scale Celebrations
The reality of having a large Christmas tree in a small space might not be feasible. And with many of us facing the reality of not seeing family and spending Christmas in our tiny apartments or dorm rooms, it's important to bring the joy of Christmas with decorations. Incorporate a smaller artificial Christmas tree into your home so you can enjoy your small-scale holiday celebration!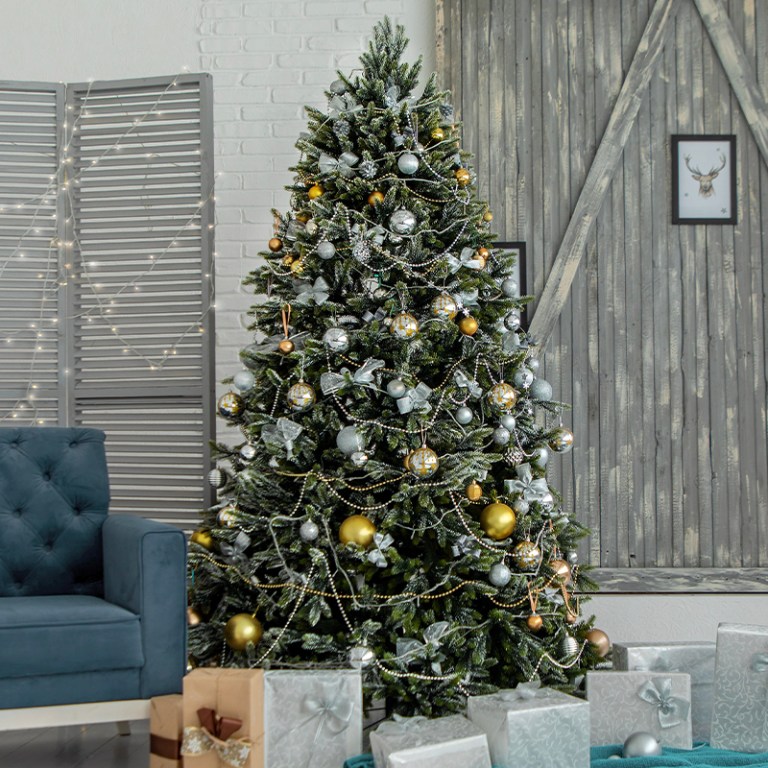 Incorporate the Pantone Color of The Year
The Pantone color of the year for 2020 is classic blue. It is a combination of confidence, tranquility, dependability, and stability, which is something we've all needed this last year. Applying it to your Christmas tree offers you the chance to elevate those calming elements into your home.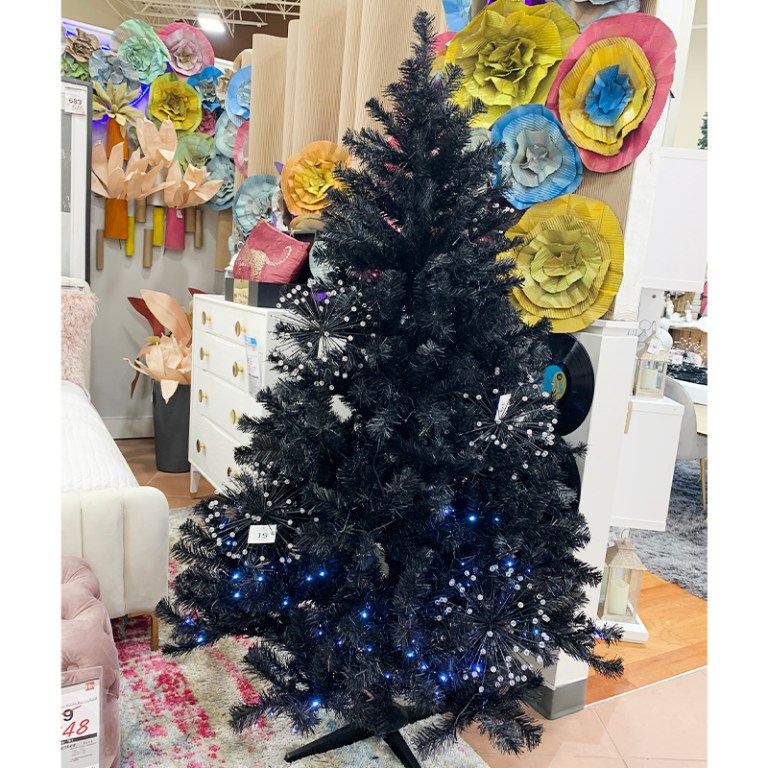 Black Christmas Trees
Ditch the classic green tree this Christmas and replace it with a faux black one. Similar to colorful artificial Christmas trees, black trees have been all the rage in 2020. Add some silver or white decorations for an illuminating contrast and top it off with some blue LED lights to enhance the black hues.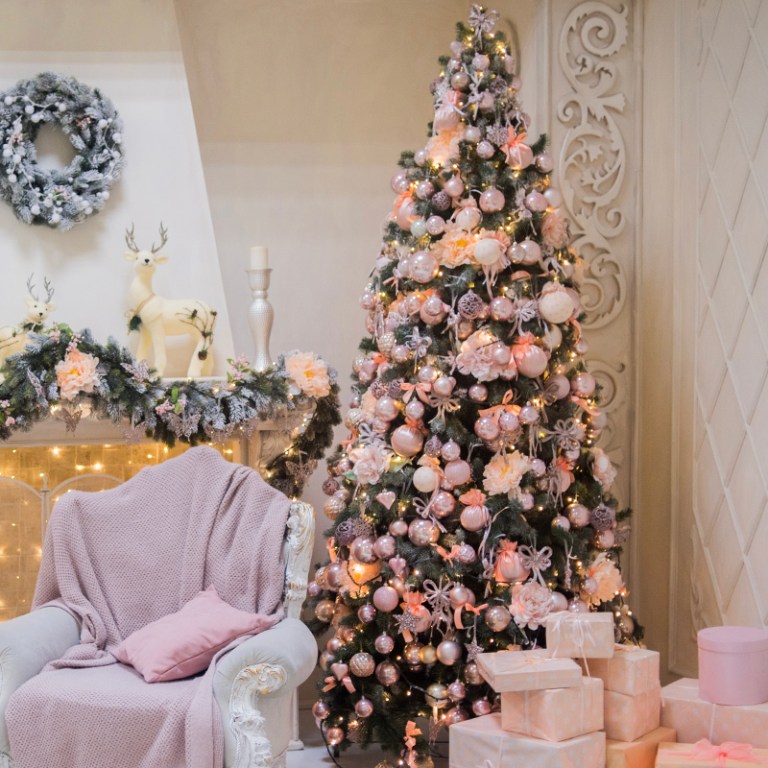 Pretty in Pink
2020 has been all about the pink hair, so why not take it a step further with all-around pink-inspired Christmas decorations! Grab some vibrant pink ornaments, ribbons, and Christmas lights to emphasize all the pink in your home. Take it up a notch with an entire faux pink Christmas tree!
With the craziness that is 2020, the holidays may look a little different. Decorate your home with one of these Christmas tree design ideas or come up with your own. No matter what the holidays look like to you, the Homemakers team wishes you a cheerful end to 2020!