June 15, 2020
7 Versatile Furniture Pieces You Need in Your Home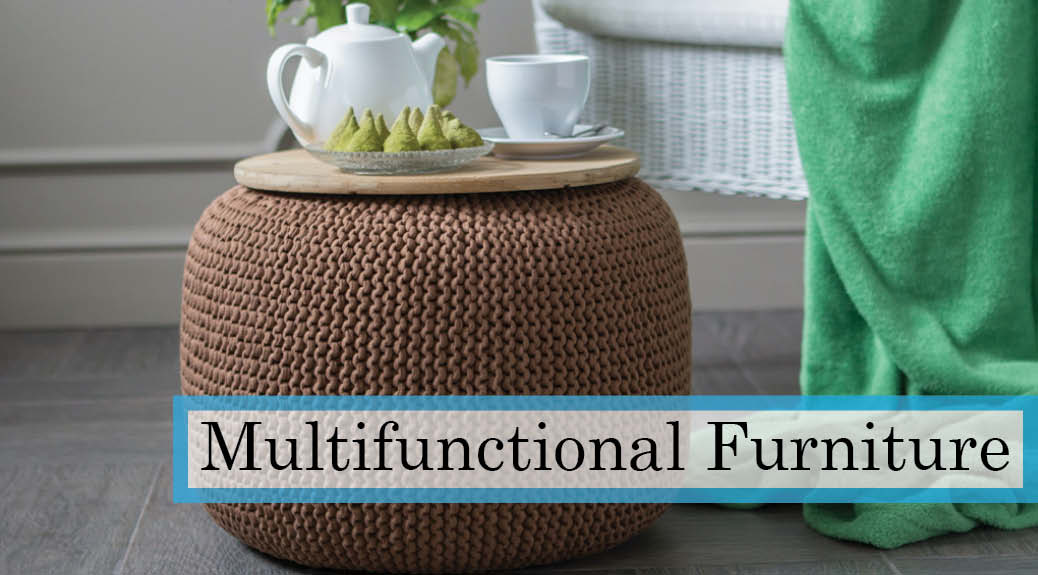 When you're short on space and want to save a little dough, consider investing in versatile furniture. Fewer multi-functional pieces like ottomans and nesting tables are perfect storage solutions that save space and money to give you everything you need and more! We've provided seven multi-functional furniture ideas that offer several functions and that boast style and utility. Take a look at these timeless versatile pieces to furnish your home.
Top Versatile Pieces:
Nesting Side Tables
Why buy one side table when you can have multiple?! They stack on one another to save space and provide additional surface space for drinks, plates, and décor! The different heights offer a stylish flow to your home and make for great organizational pieces. Don't stop at just side tables, nesting table sets are also offered as chair side tables, coffee tables and more! Check out these nesting table sets that will have you raging on about versatile furniture.
Console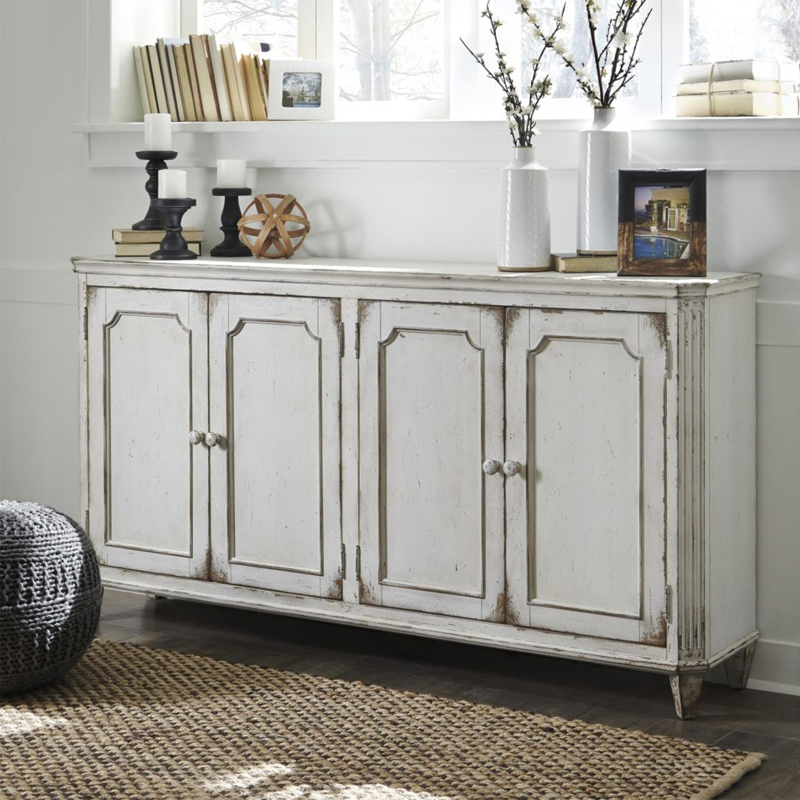 Ashley Mirimyn White Accent Cabinet
With something like a console, there are endless possibilities. Generally, a console is placed in an entryway but since its design is so versatile you can transform it into a TV stand, a kitchen server, or a stylish living room storage solution. Decorate it to match your interior style by adding décor to make your room complete. No matter where you put it, it'll always radiate style and makes great small space furniture!
Sofa Beds
Picture this: you live in a studio apartment and you're trying to cut down on spending too much on furniture, but you need the necessities: a bed and a sofa. Well why buy both when you can invest in a sofa bed? They're the ultimate compact piece that serve two completely different functions. Use it in your apartment as a space saver or in a guest room for additional sleeping space. The sofa bed is a versatile furniture piece that gives you or your guest the perfect place to lounge during the day and sleep during the night!
Drop Leaf Tables
Drop leaf tables are great for adapting surface space. Their design is created to easily slide into small spaces and not take up too much room. Dining tables can be known for being super bulky especially when you add dining chairs. Whereas drop leaf tables eliminate the bulk and instead boast functionality. Hosting is so much easier with their endless surface yet compact style!
Dining Chairs
Side chairs have evolved since their days around dining room tables. Now you can place them wherever you like without a hard and fast rule saying not to! Instead of purchasing a classified office chair or makeup chair, save yourself the extra cash by purchasing a dining chair! The subtle and elegant design makes them fit nicely into any room. Don't forget about comfort with cushioned seating since they make for ultimate relaxation wherever you are!
Storage Ottomans
Ashley Charenton Storage Ottoman
We can't boast enough about how versatile ottomans are! Is it a seat, a footrest, an entertainment surface? The possibilities and storage solutions are endless! They add soft cushioning to any space and make for extra seating for you or your guest. Fill your ottoman with books, push it up against a corner to create a reading nook, or add it to the end of your bed as a stylish place to store extra pillows.
Bookshelf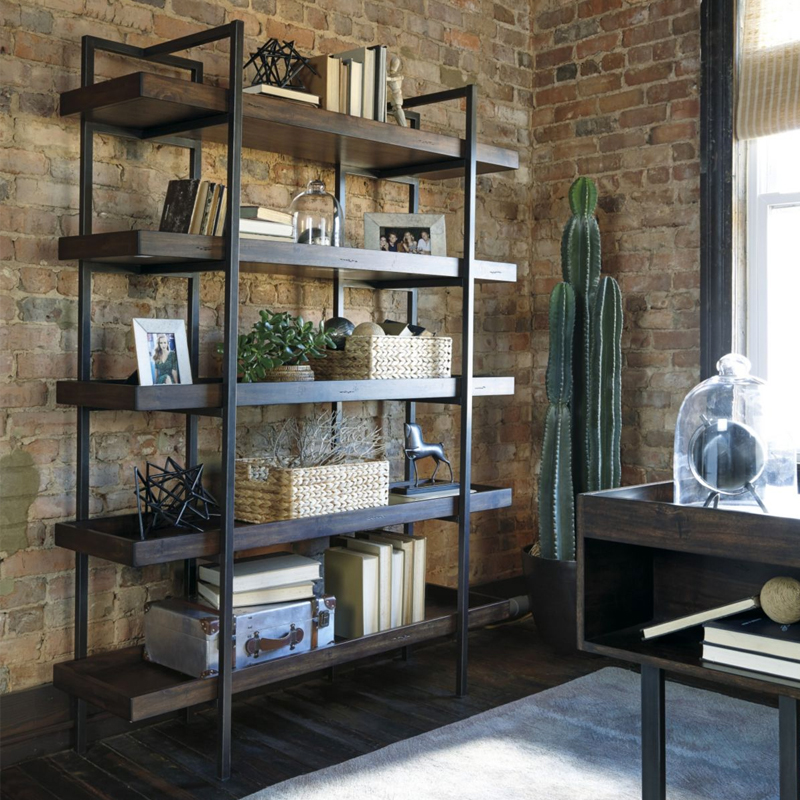 Ashley Starmore Etagere Bookcase
A bookshelf is a must-have if you love multi-functional furniture. They can be placed in any room and stored with whatever you like on their shelves. Whether you're a tall bookcase fan or a short one, a bookshelf works for any style. Need a place to store dinnerware in your kitchen or want a place to store blankets in your bedroom? They enhance your home by organizing your décor and help fill space in your interior. The stunning design literally works for any style, any purpose, and in any room.
---
These multi-functional furniture ideas are only the beginning to enhancing your interior. They offer more than one purpose and provide more functions for your home, including storage. Get yourself some versatile furniture today!
Ideas + Advice
November 16, 2023
At its core, Organic Modern interior design celebrates the marriage between the contemporary and the organic. It integrates natural elements such as wood, stone, and plant life into modern spaces, creating an environment that feels fresh, natural, and inviting. Characterized by soft curves, raw natural materials and open spaces.
Read more

about "Organic Modern Style for Every Budget"