August 31, 2023
Industrial Modern Style for Every Budget
Originating from repurposed warehouses and factories, the industrial style effortlessly blends raw materials, utilitarian design, and a touch of urban sophistication to create a unique and appealing ambiance. In this blog, we will delve into the key elements of industrial interior design and explore how you can infuse this style into your space.
Neutral Color Palette
Industrial interiors tend to favor a neutral color palette, often comprising shades of gray, black, white, and brown. These muted hues serve as a backdrop for the prominent use of raw materials and create a canvas upon which other design elements can shine. While color is used sparingly, pops of color through furniture, artwork, or decorative accessories can add a playful contrast to the otherwise understated backdrop.
Embracing Raw Materials
At the heart of industrial interior design lies a celebration of raw materials that often take center stage. Elements such as exposed brick walls, concrete floors, and steel beams are not only functional but also serve as visual focal points. These materials are left in their unpolished, natural state, imbuing the space with a sense of authenticity and character that's hard to replicate with other styles.
Open Spaces and High Ceilings
Industrial design is synonymous with open, airy spaces and soaring ceilings. Inspired by the vast expanse of warehouses and factories, this style typically eschews dividing walls in favor of large, open areas that promote a sense of freedom and spaciousness. High ceilings not only contribute to the aesthetic but also allow for creative lighting solutions, like pendant lights or exposed bulbs suspended from industrial-style fixtures.
Functional Furniture and Minimalism
Industrial interior design emphasizes functionality and practicality. Furniture pieces often feature clean lines and simple forms, prioritizing function over intricate detailing. Minimalism is a recurring theme, with clutter-free spaces that allow the architecture and materials to shine. Furnishings made from metal, reclaimed wood, and leather are common choices, adding to the industrial aesthetic.
Key Characteristics
One of the most intriguing aspects of the industrial style is its ability to seamlessly blend old and new elements. Salvaged industrial machinery, vintage signs, and repurposed furniture are often incorporated alongside contemporary pieces. This juxtaposition creates a dynamic interplay between history and modernity, giving the space a distinct narrative and charm.
The industrial interior design style remains a beloved choice for those who appreciate the charm of repurposed spaces, raw materials, and a harmonious blend of old and new. Its enduring appeal lies in its ability to evoke a sense of nostalgia while embracing the functionality and aesthetics of the present. By incorporating the key elements of this style, you can transform your space into a captivating industrial haven that celebrates the beauty of simplicity, authenticity, and functionality.
Good
These affordable, budget-friendly furniture pieces provide great value without sacrificing style. This is a great choice if you want an economical solution for your living space. Stop by our Hm Outlet to shop our most affordable furniture!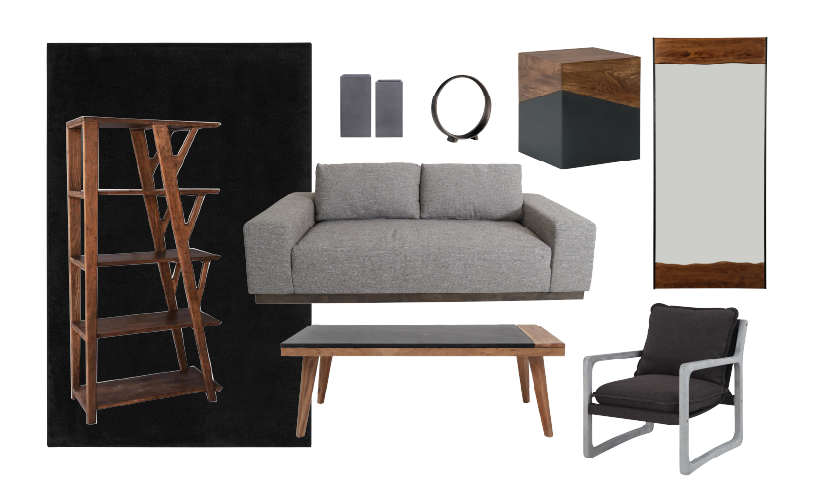 Better
Moderately priced and attractive, these home goods offer solid functionality and everyday dependability. You'll enjoy a higher degree of fabrication and sometimes even your choice of materials or finishes.
Best
These high-quality furnishings feature top-of-the-line luxury, including premium features and materials. This is the optimal choice for you if you're seeking premier furnishings with exceptional craftsmanship.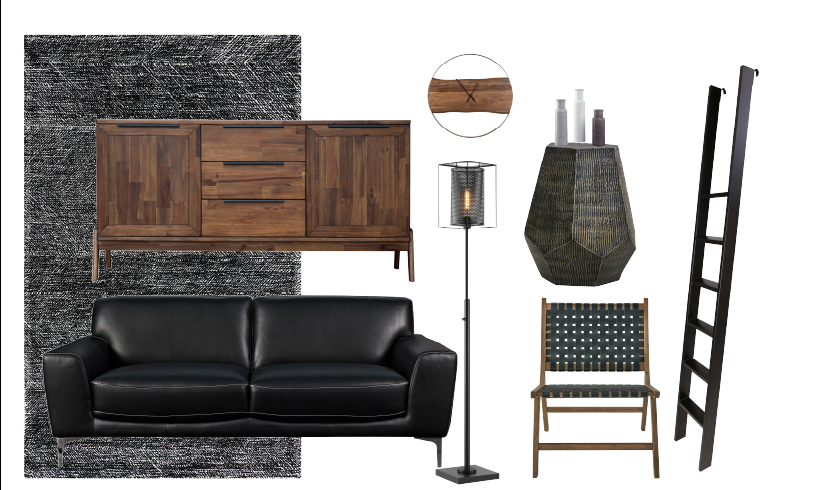 Ideas + Advice
September 20, 2023
For new and expecting parents, the wait before the arrival of your baby can be an overwhelming and anxiety filled time. Between car seats, diapers and baby bottles, the nursery might take the cake for most intimidating. What are the most important things to remember when shopping for newborn furniture? Where should the baby sleep? The answers are different for every family and will depend on your personal needs. Here's where to start.
Read more

about "Baby's First Bed"