August 18, 2023
Use Design Elements to Make Your Space Feel Bigger
Apartment dwellers and renters alike can relate to the plight of small living quarters. Decorating and styling furniture is hard enough, so here are some tips to getting the most out of your space and making it feel bigger.
Go Vertical
Use décor to draw the eye up and make your ceilings feel higher. This could be wall art, vertical bookshelves, or longer window drapes. There are different ways to accomplish this no matter what your budget is!
Add Mirrors
Mirrors can create an optical illusion of more space by reflecting light and views. Place mirrors on walls or closet doors to give the impression of extended space.
Get the Rug Right
Define different areas in the apartment with area rugs. This visually separates spaces and can make the apartment appear larger and better organized. For Living room spaces, you might opt for an 8' x 10' rug and for bedrooms, 5' x 7'.
Functional Furniture
Opt for furniture with hidden storage compartments, such as beds with drawers or coffee tables with shelves. This allows you to keep belongings hidden and out of the way.
Choose Furniture with Exposed Legs
Furniture with visible legs creates a sense of openness as it allows light to pass underneath, making the floor space appear larger.
Create Continuity
Use similar color schemes and design elements throughout the apartment to create a cohesive and uninterrupted flow. Find accessories and furniture that feel monochromatic instead of contrasting pieces.
Get the Look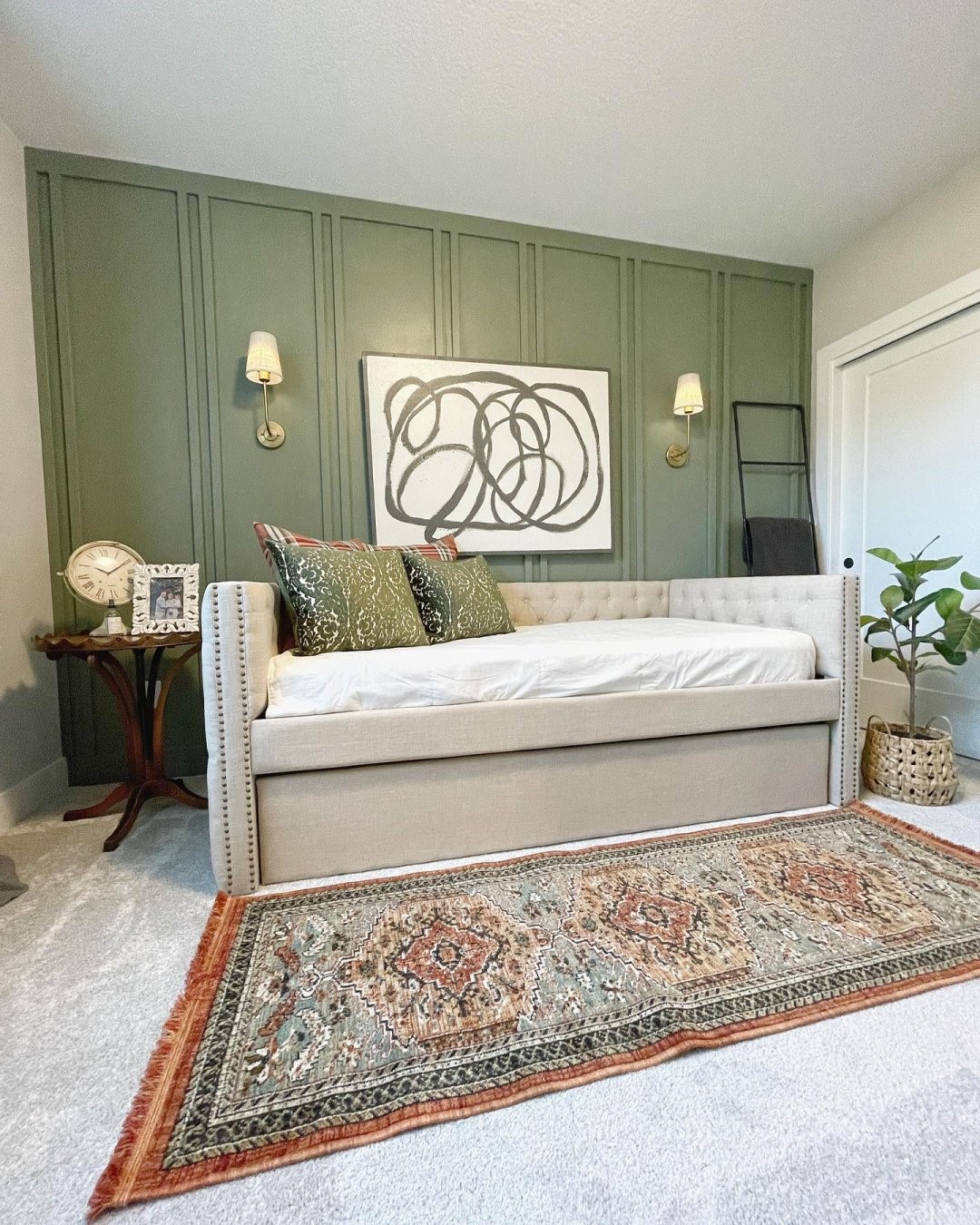 Get the Look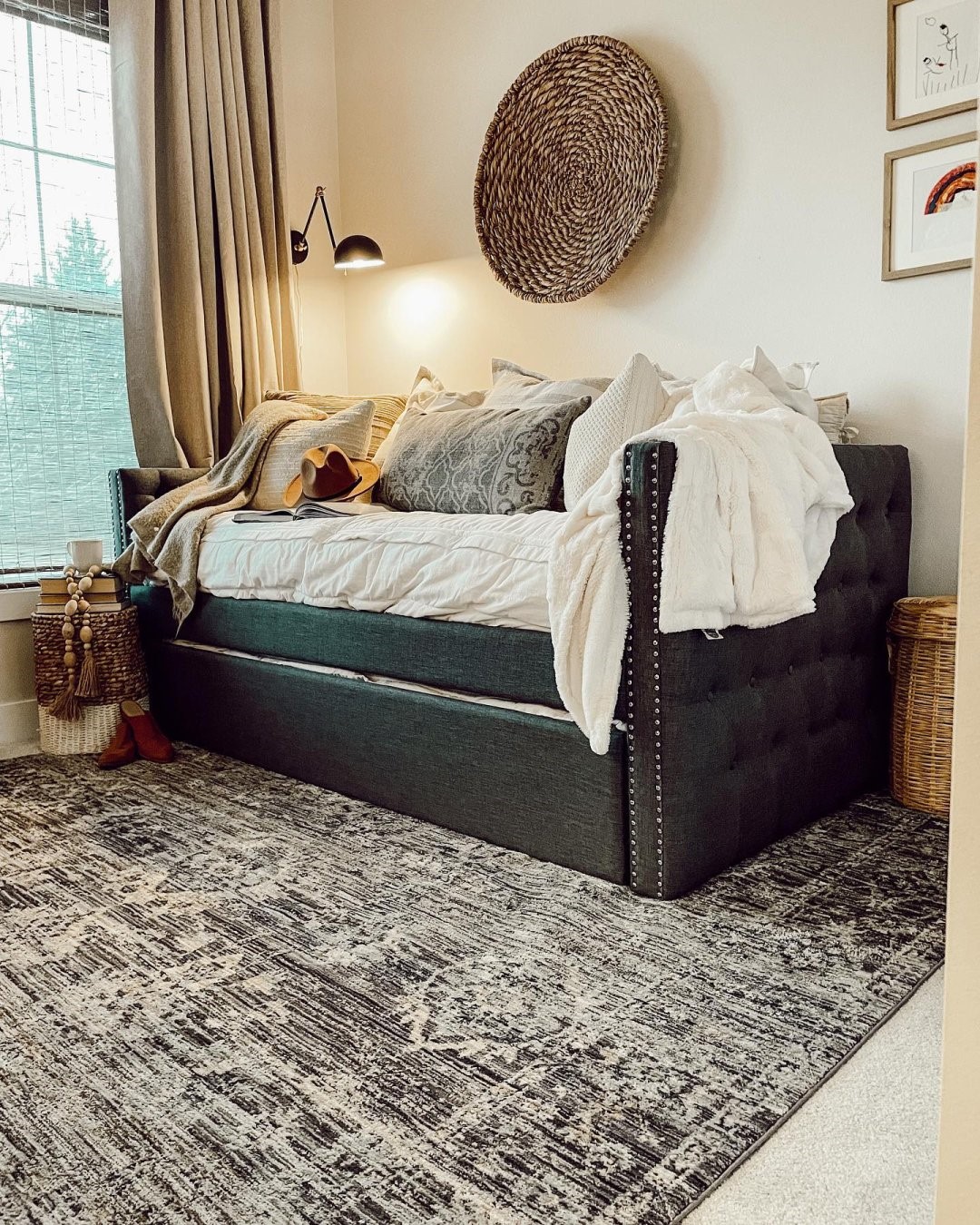 Get the Look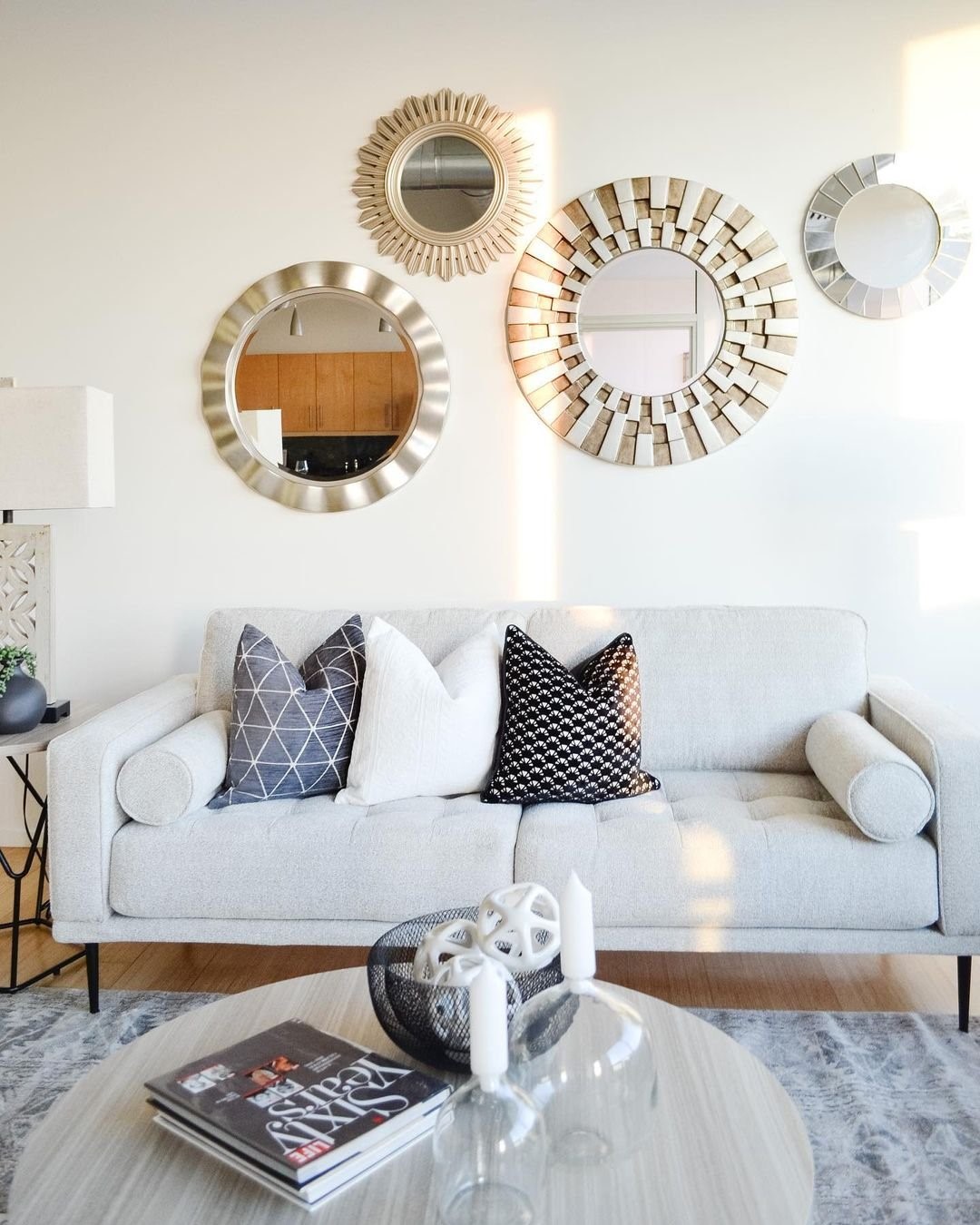 Ideas + Advice
September 20, 2023
For new and expecting parents, the wait before the arrival of your baby can be an overwhelming and anxiety filled time. Between car seats, diapers and baby bottles, the nursery might take the cake for most intimidating. What are the most important things to remember when shopping for newborn furniture? Where should the baby sleep? The answers are different for every family and will depend on your personal needs. Here's where to start.
Read more

about "Baby's First Bed"