May 04, 2020
Home Office Design Tricks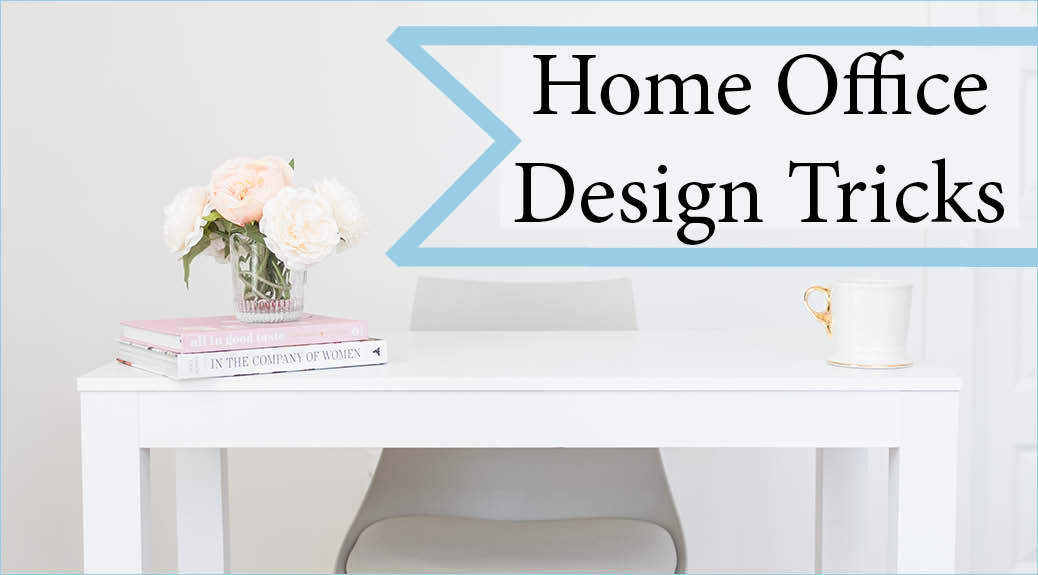 A home office is a place where you can separate yourself from the rest of the world to get work done. Depending on your line of work, your workspace should be furnished with suitable furniture and office décor to make it more comfortable and easy to work in. Find inspiration with these design tricks so you can create a space that enhances your work productivity and promotes a tranquil environment.
Home Office Design Tricks
Color Scheme
The first step in designing the perfect in-home workspace is the color palette. Choosing the perfect color scheme depends highly on your style and what colors help you maintain concentration. In your home office, choose colors that you find visually appealing (IE: not colors that you would hate)
Check out some color palettes ideas for your home office!
Furniture: Desks
A desk is the most important piece in a home office. They are the focal point of the entire room and will probably be the place you spend most of your time. Check out all the different types of desks below to suit your specific needs!
Furniture: Chairs
Complement your desk with a stunning office chair. Choosing a chair that suits your color palette is key. And one that fits your working needs.
Styling
Plants
Plants make for a great accessory in your office. They bring a hint of nature to your space without being overpowering and add a pop of color that suits any interior palette. Whether they're big or small, fake or real, a plant can really make you more comfortable with your workspace.
Floating Shelves
A cross between wall décor and storage are floating shelves. Instead of a bulky bookshelf or wide cabinet, floating shelves offer plenty of storage space for books, décor, or crafts AND give you your floor space back!
Rugs
Don't be afraid to layer! Another home office design trick are rugs. They are the perfect accessory to add if you're looking to make your space a little homier. Emphasize and take advantage of having your in-home workspace at home! Shop rugs to find the perfect anchor for your office space.
Lighting
Take a spin on your office by getting creative with your lighting. Table lamps and floor lamps are great for late-night or early bird workers since they just offer a simple glow. However, if you want to make things a little more exciting try neon lamps or twinkle lights around your work room. Illuminate your space with lamps to light up your in-home office!
Chalkboard
Take wall décor up a notch with chalkboards! They're an affordable, fun, and functional home office design trick that helps show off your creativity and keep you super organized. Buy a chalkboard and hang it on your wall or go the extra mile by buying chalkboard paint and covering your entire wall! They are great for calendars, drawings, or leaving yourself a little motivational note.
---
Once the last touches to your office space are complete, see it transform into the perfect place to work. Try our tips and trick on décor ideas to create a stunning and unique aesthetic to your home. Check out our online options so you can get started on designing your perfect home office.
Ideas + Advice
November 16, 2023
At its core, Organic Modern interior design celebrates the marriage between the contemporary and the organic. It integrates natural elements such as wood, stone, and plant life into modern spaces, creating an environment that feels fresh, natural, and inviting. Characterized by soft curves, raw natural materials and open spaces.
Read more

about "Organic Modern Style for Every Budget"