May 03, 2021
The Look for Less: 10 Affordable Fashion Pieces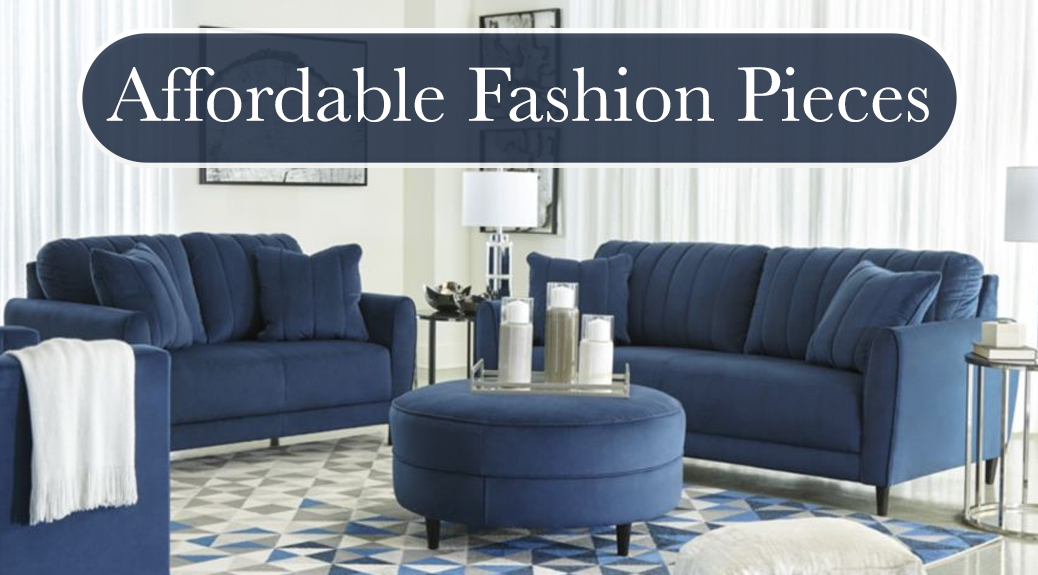 Pictured Above: Ashley Enderlin Collection Sofa
We all want to make our home look great, but doing so can be quite expensive… right? Not at Homemakers! Find affordable fashion pieces for every room of your home when you shop from our expansive array of high-value yet low-cost furniture. Ditch those old hand-me-downs and mismatched old pieces; get the look for less with an upgrade that fits your budget!
Center Your Space with a Stylish Sectional or Sofa
Since a sofa or sectional is often the centerpiece of your living room, picking one out that fits your interior style is essential. Contrary to what many think, you don't need to break the bank or sacrifice style to find the right seating option. Choose a sofa to accentuate your space or a sectional that offers plenty of room for the entire family!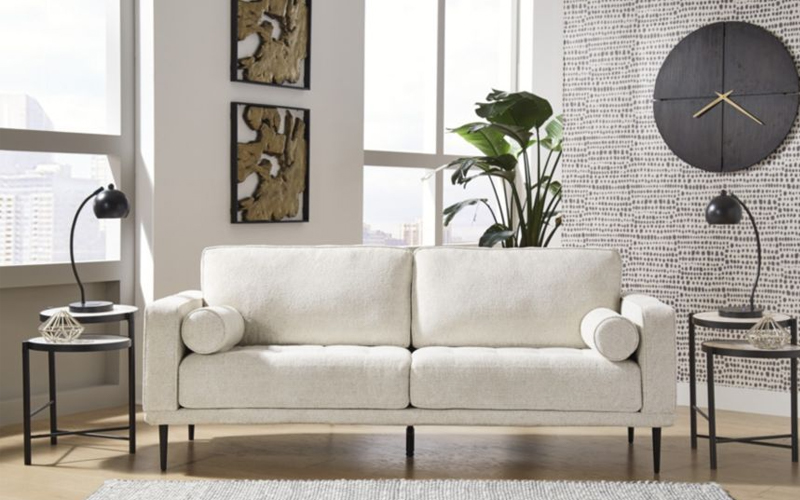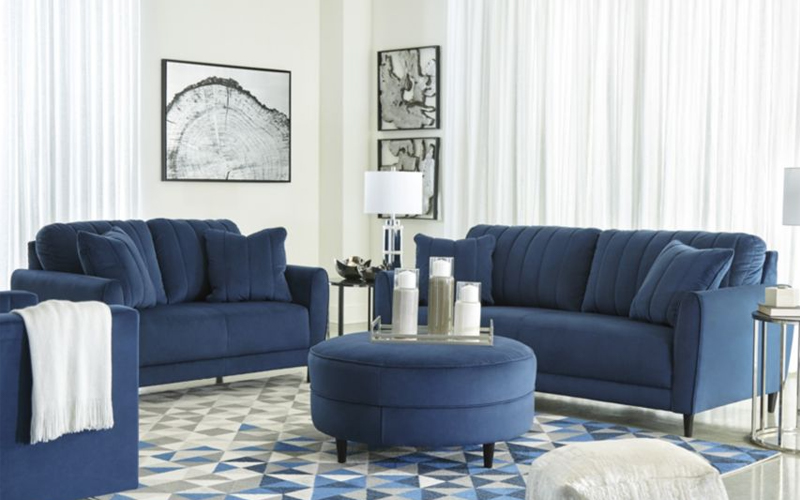 2. Ashley Enderlin Collection Sofa
Bring in Rugs for Color and Texture
There's no better way to tie your space together than with an area rug. With so many sizes, shapes, patterns, colors, and fabrics to choose from, there's bound to be something to fit your style. You can even opt to layer multiple rugs on top of each other to form a one-of-a-kind look that makes your home stand out from the rest.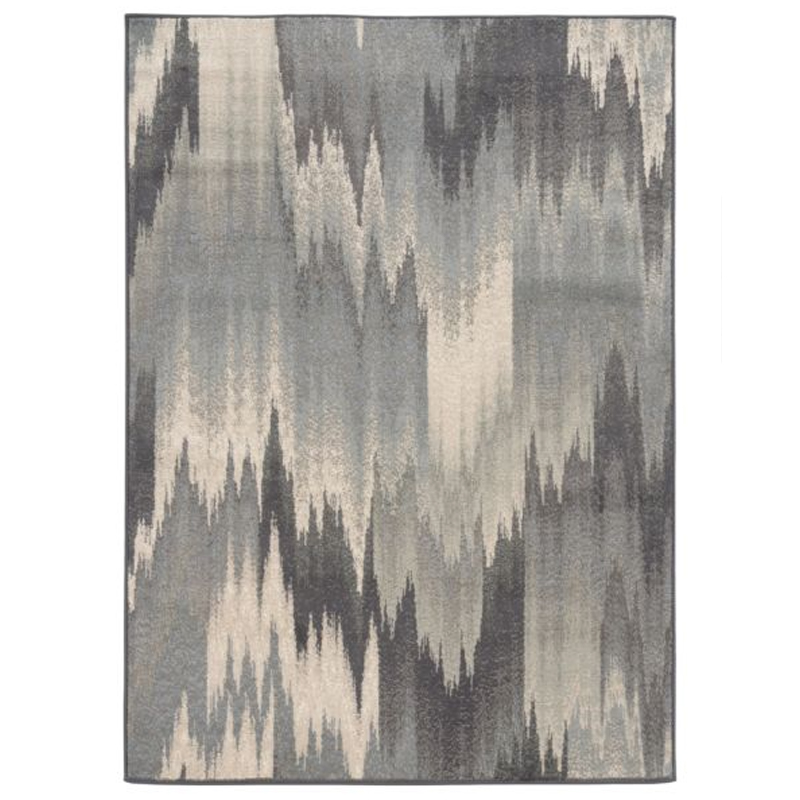 3. Sphinx Brentwood 8' X 10' Rug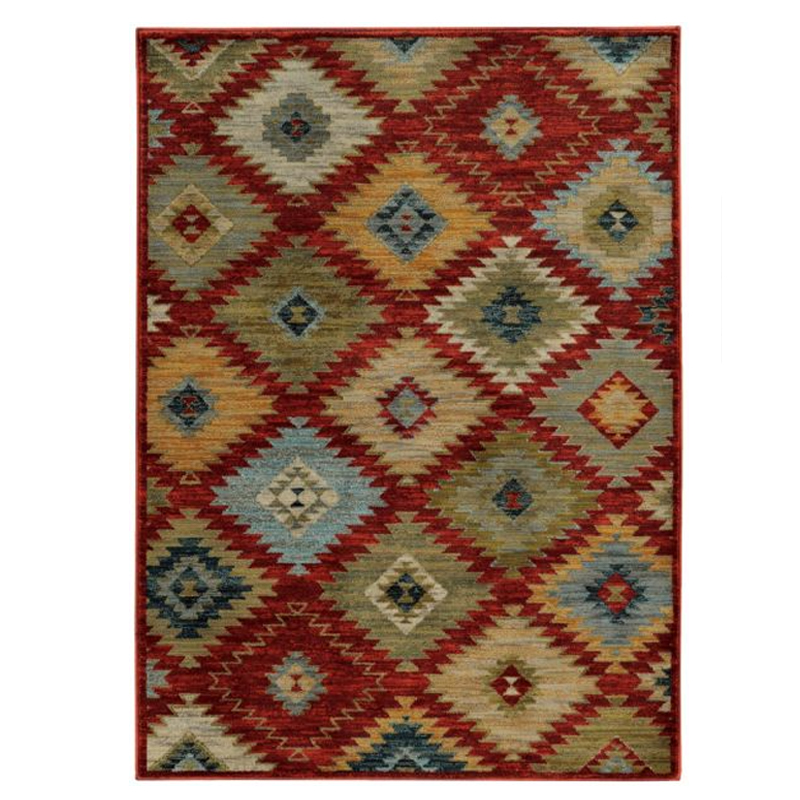 4. Sphinx Sedona Multi 5' X 8' Rug
Customization @ Hm
Have something specific in mind, or having trouble finding exactly what you're looking for? No worries! Our extensive customization program lets you transform a piece of furniture into something you'll fall in love with. Choose from a nearly endless array of options and make your home yours.
Make Your Bed Beautiful
Just as a sectional or sofa serves as the centerpiece of your living room, beds serve as the centerpiece of your bedroom. So, it's definitely worth picking out something you'll love. While all beds serve the same purpose, they vary greatly in their appearance. Being on a budget doesn't mean you have to limit your options! Give your bedroom an authentic rustic aesthetic or pick out an elegant, upholstered bed to match your contemporary space.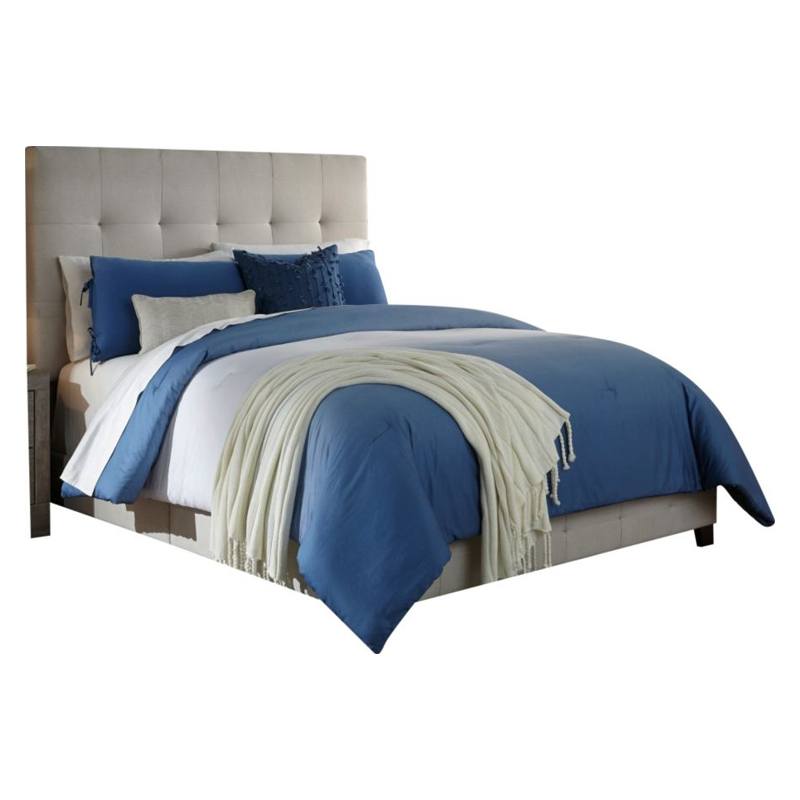 5. Ashley Queen Upholstered Bed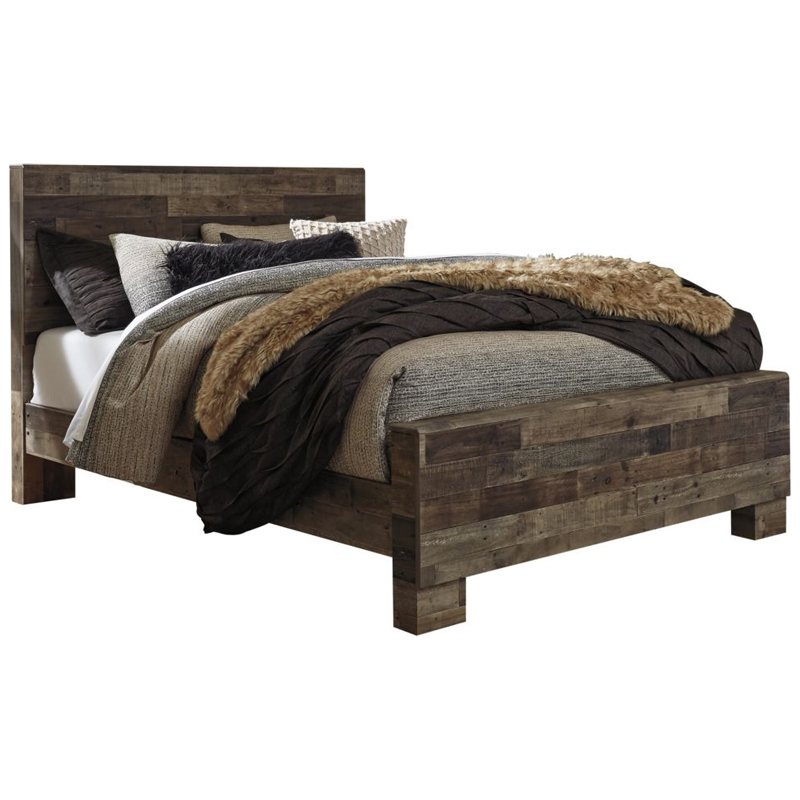 Take Your Pick of Tables
One of the best ways to accent your space is through the inclusion of fashionable tables. Almost every room in the house has some variety of table that fits, many of which come in sets, making them an easy addition to give your home an entirely new look.
Living Room
A matching coffee table and end table set is the perfect way to add a particular aesthetic to your living room. Whether that's a striking contemporary set or an elegant traditional set hand-crafted with authentic wood, there's an affordable option out there to match every style.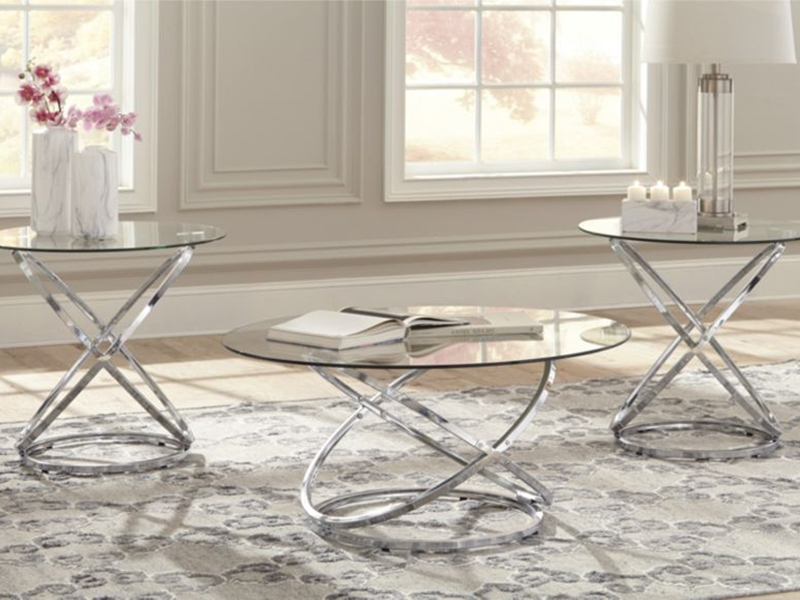 7. Ashley Hollynyx Coffee Table and 2 End Tables
Dining Room
Transform your dining room into a stylish, yet affordable, place to gather with the inclusion of a brand-new dining table. Either pick out a new standalone table that fits your space, or opt for a complete set for everything you need! Those looking for affordability will be pleasantly surprised with how low-cost a new dining set can be.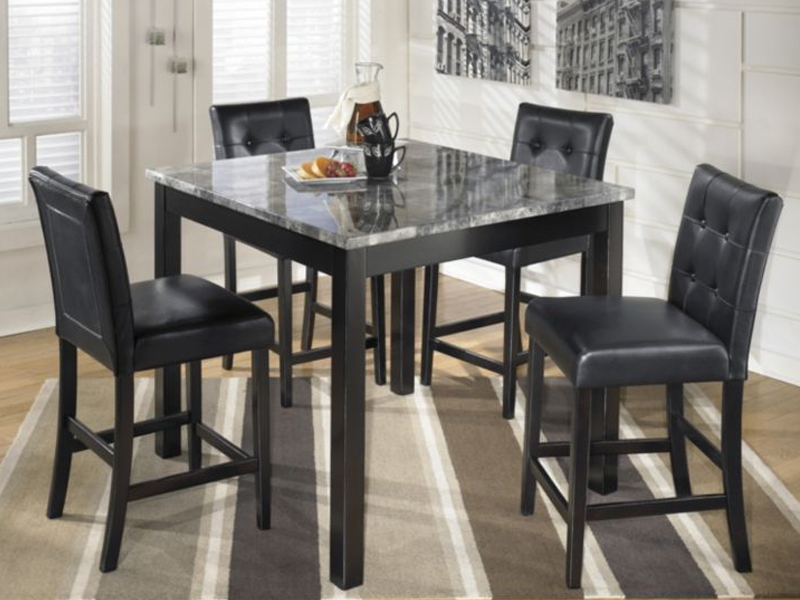 8. Ashley Maysville 5-Piece Counter Set
Discount Furniture at Homemakers
Looking for even more affordable fashion pieces? Our Hm Outlet is filled to the brim with affordable options, and that's not the only place we offer outstanding deals. Shop our in-store Clearance Center, which features a constantly updating selection of choices. Or, search for any products labeled "Good" as part of our Good, Better, Best program. We have a constant rotation of special discounts and sales as well!
Add an Alluring Accent Chair
As the name implies, an accent chair serves a dual purpose as both an inviting spot to relax and as a way to accent your space. Compared to other pieces, accent chairs are often far more expressive and allow you to truly customize the look of a room. From unique patterns, color schemes, and more, there's no limit to what you can do.
9. Ashley Alenya Quartz Chair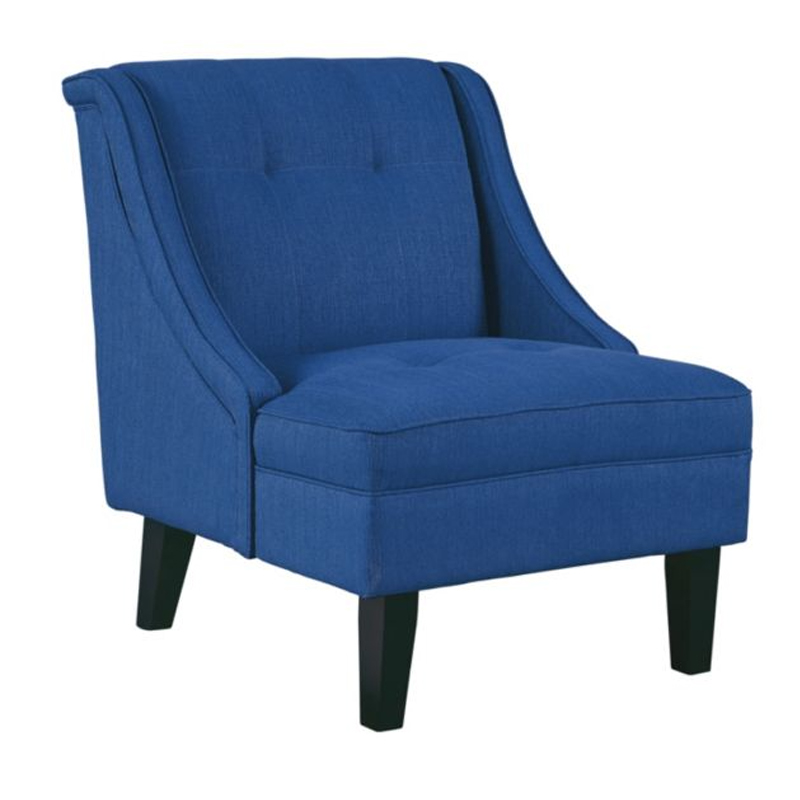 10. Ashley Clarinda Blue Accent Chair
---
No matter what your budget is, it's possible to turn your home into the space you've always dreamed of having. From stylish sectionals to beautiful beds and tables, it's time to upgrade your space. Get the look for less with these 10 affordable fashion pieces!